How Can Photographers Get Creative Despite Being Stuck at Home? Let These Photographers Show You How!
Are you one of the many photographers stuck at home right now? You may be taking this time to update your website or social media platforms, refresh your marketing materials, edit photos, take some online classes and workshops and maybe try out some new techniques. Have you considered using this time to take a step outside of your creative comfort zone to try some new things? Maybe you'd like to take on a personal project but need a little kick start on the inspiration side- we've got just the thing for you! To help get your creative wheels turning, we've gathered a few fun, quirky, out of the box things other photographers are doing to get creative while also abiding by local COVID-19 recommendations & restrictions. This selection is non-exhaustive and shows a very wide range of creative directions. Enjoy!
Photographer/Owner of Organic Headshots, Michelle Kaffko and her team watched their studio's appointment calendar clear out as stay-at-home orders began in Chicago. Although the team was more than understanding and happy to do their part in flattening the curve, Kaffko admitted, "it stung a little, to be honest, since anyone's paycheck can feel pretty darn essential once it disappears". They decided that instead of taking time away from their craft, they would do just the opposite and "flex their creative muscles". The results? A project that reflected how it felt to be considered "non-essential"


"One person at a time, we each went into the empty studio last week, put our cameras on timers, took some photos of ourselves, and used some post-production magic to be inserted into pictures of vintage cameras. The result is a series of images that reflect how we're feeling while we're missing our clients' beautiful faces and the sounds of a camera shutter going KER-CHUNK.  We're feeling a bit like the forgotten old film cameras that have been collecting dust on our shelves. Lonely. Bored. Restless. Small. But coping well." - Michelle Kaffko

Want to learn more about the Organic Headshots team or read more about their self-portrait project? Be sure to check out the full post on their blog!
Heather is a professional photographer and owner of Fairyography based in Athens, GA. Normally she specializes in family, fairy, and dance photography, but since being shut down due to COVID-19, she has found herself having a LOT more time on her hands. What to do with this time? How about a fun daily photo project that doesn't require her to leave her house? Heather turned to her house full of props and camera gear and her uncooperative blind cat named Pete to help out with this new project. 
Pete was a foster-fail for Heather, who decided to adopt him instead, from @cofaspets (an organization that she still fosters through. Pete has a condition called progressive retinal atrophy, meaning the nerves that send the pictures from his eyes to his brain have died but he has been successfully helping Heather out with her daily project since mid-March.
"I definitely recommend having a fun project to do at home with your camera. Not only does it help me get started every day, but it keeps things feeling more 'normal' during this time of uncertainty." - Heather Lickliter, Fairyography
See more of The Daily Pete and connect with Heather on Instagram!
Tonya Wilhelm, owner of Wilhelm Photography, is a published and internationally award-winning photographer based in Northumberland, PA. Her newest project, the Couch Series, was only intended to be a 5-day challenge, but before the week was over she already had three more ideas for the project. 

"I want to inspire you to find art in the mundane objects around you." - Tonya Wilhelm
As the country's recommendations to stay home and practice social distancing turned into mandates, Tonya knew that this couch series would be the perfect distraction for her, while also being entertaining (and educational) for her clients and other photographers alike. She is currently putting out one new image each week along with a breakdown of how the image was created! 

Want to see her past behind the scenes breakdowns? Check them out here:
Be sure to sign up for Tonya's newsletter to get a breakdown of her upcoming portraits in the Couch Series, you can also join her behind the scenes Facebook page!
Trish Logan, Photographer and owner of Photography by Trish Logan, wanted to create a fun way to help keep kids busy while they are home. Utilizing her past experience working with kids in camera clubs, during classroom visits and in after school groups, Trish has created activities that are fun, engaging and educational for a wide age range of children (including teens). The best news? They don't require parents to purchase anything specific to participate.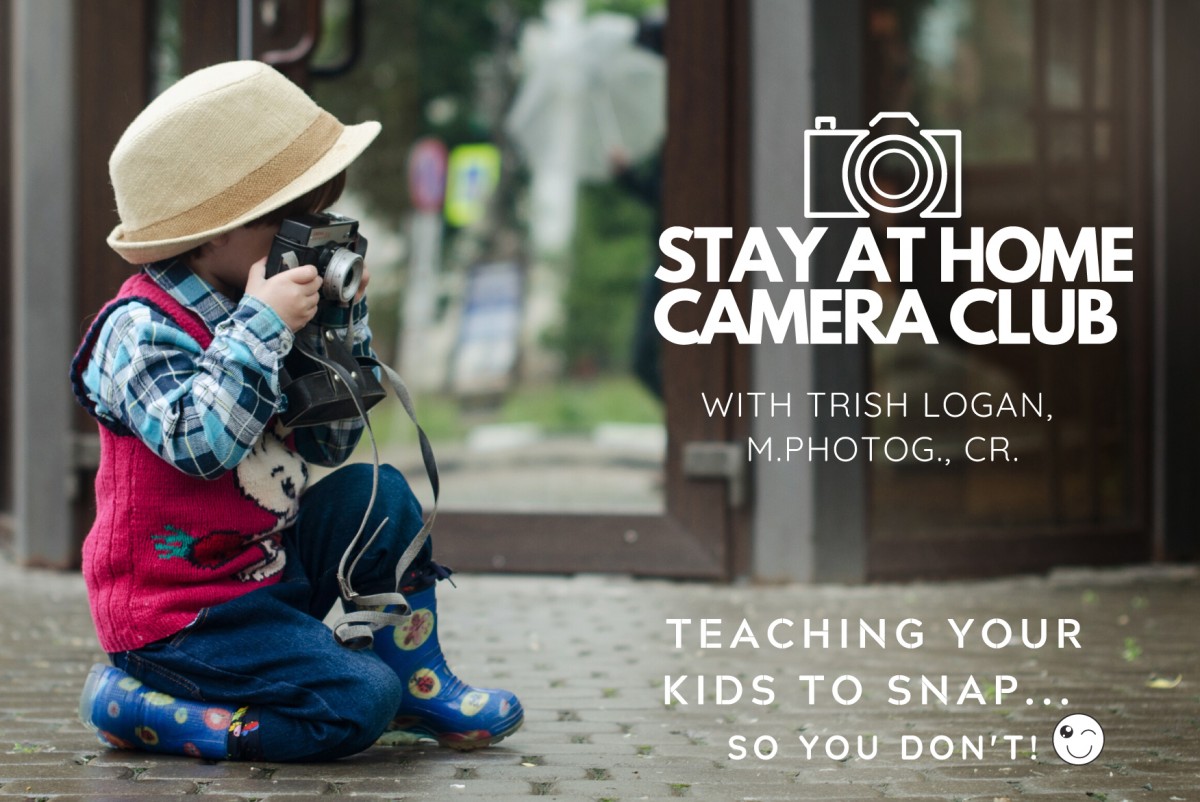 Each edition of the photo club is sent out in newsletter form (you can sign up to receive them here!) and includes multiple activities, tips, hashtags to use and final thoughts. You can join in her Stay at Home Camera Club Facebook Group here!
"This is "history in the making". Your family is writing American History every day. This story and your story will be told for many generations to come!" - Trish Logan
Connect with Trish on Instagram and Facebook. 
Marisa, photographer, digital artist and owner of Sassy Mouth Studios was inspired to do something creative and out of the box to bring a little lighthearted distraction to her audience and followers. She has launched a project called The Sassy Mouth School with fun, quirky, optimistic how-to videos for people to watch and enjoy during this time! These videos are being shared on her Sassy Mouth Facebook page and YouTube channel!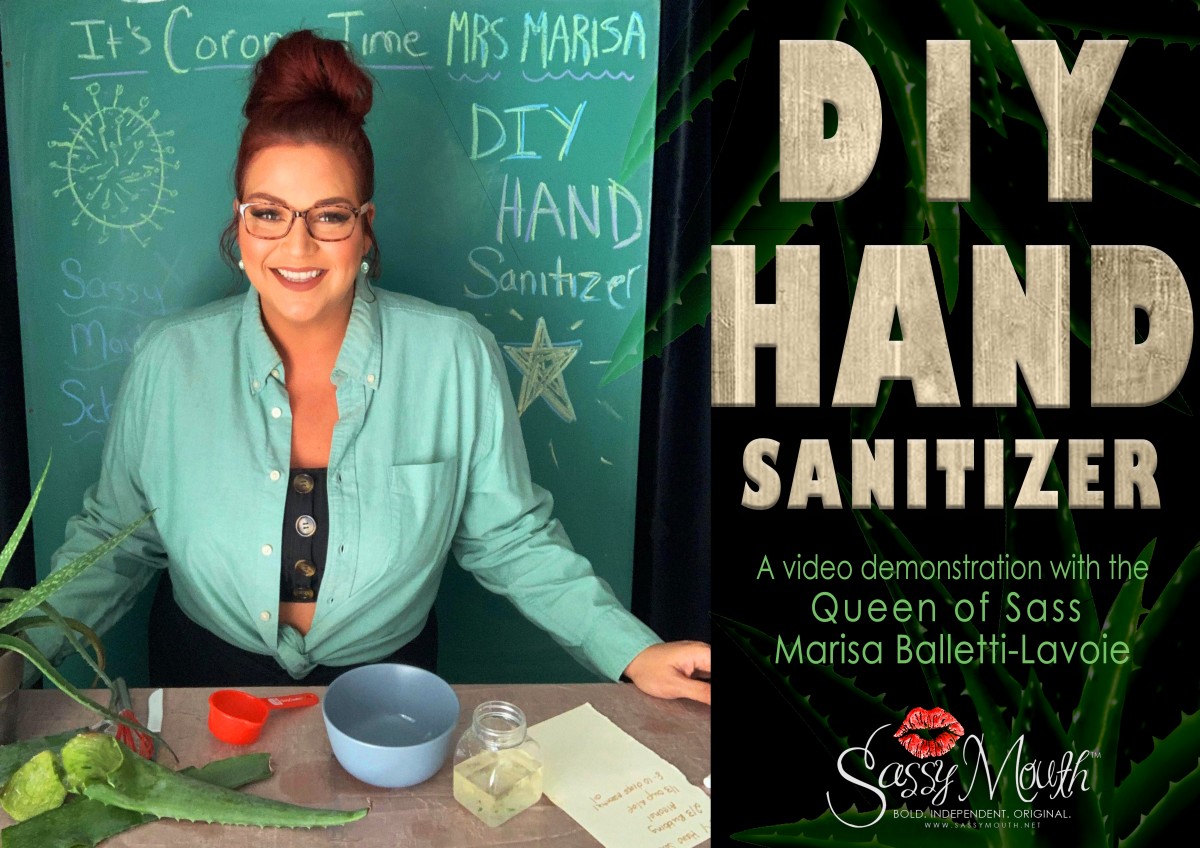 Many people are feeling down, frustrated and bored but when we asked Marisa about how she's feeling during this time, her response was far from negative: 
"I could never be bored, I've been blessed with an endless imagination. For years I've wanted more hours in a day to see all I could accomplish & this giant pause button feels like that. With photoshoots on hiatus, I've had time to create more humorous video content, give attention to online education, practice my digital artwork, focus on competition images, clean my backyard and begin a painting project I've been putting off forever…  And there are so many more possibilities! I could learn a new language, take virtual tours of famous houses & museums, meditate & get more zen with my bad self, read a book or two or ten. Do a puzzle, grow a garden, make a teepee, hang white lights everywhere, learn about macro photography, light paint, organize all my archives on a new hard drive. Move furniture around, tidy up the messy room in my studio, clean the basement, make flower/mermaid crowns, try to sew again, photograph objects against a green screen for composites, study the history of photography, record the classes I teach to be available online, recreate as many scenes from famous movies as I can at home, or color. I can think of more, but that's a good start!" 
You can connect with Marisa and check out all of the creative (and sassy, might we add!) things she is doing on her website, Instagram and Facebook page. 
Drew Lederman, owner of Drew Lederman Photography, has like so many others, changed focus due to stay at home orders and social distancing. From getting product photos to clients who've needed to quickly get their online store up and running to teaching online editing tutorials and live streaming photo shoots, Drew has made it a point to try and keep people inspired as well as educated during this time. One of his live-streamed projects was an 80's themed photoshoot with his wife in their kitchen!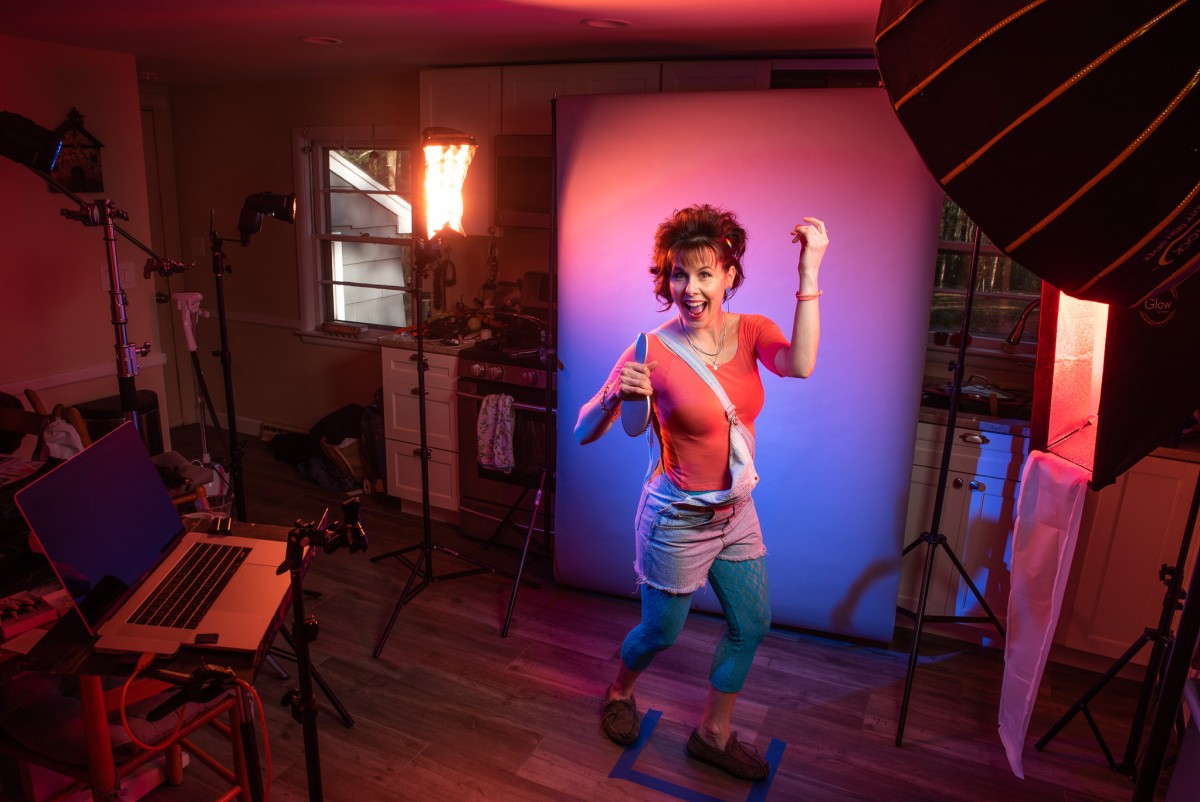 This was an idea Drew had wanted to create for a while (inspired by a fellow photographer, Jeff Carpenter) and this seemed like the perfect opportunity to get creative! Not only that, but it was a chance for him to give his audience a peek behind the scenes at his set up and process.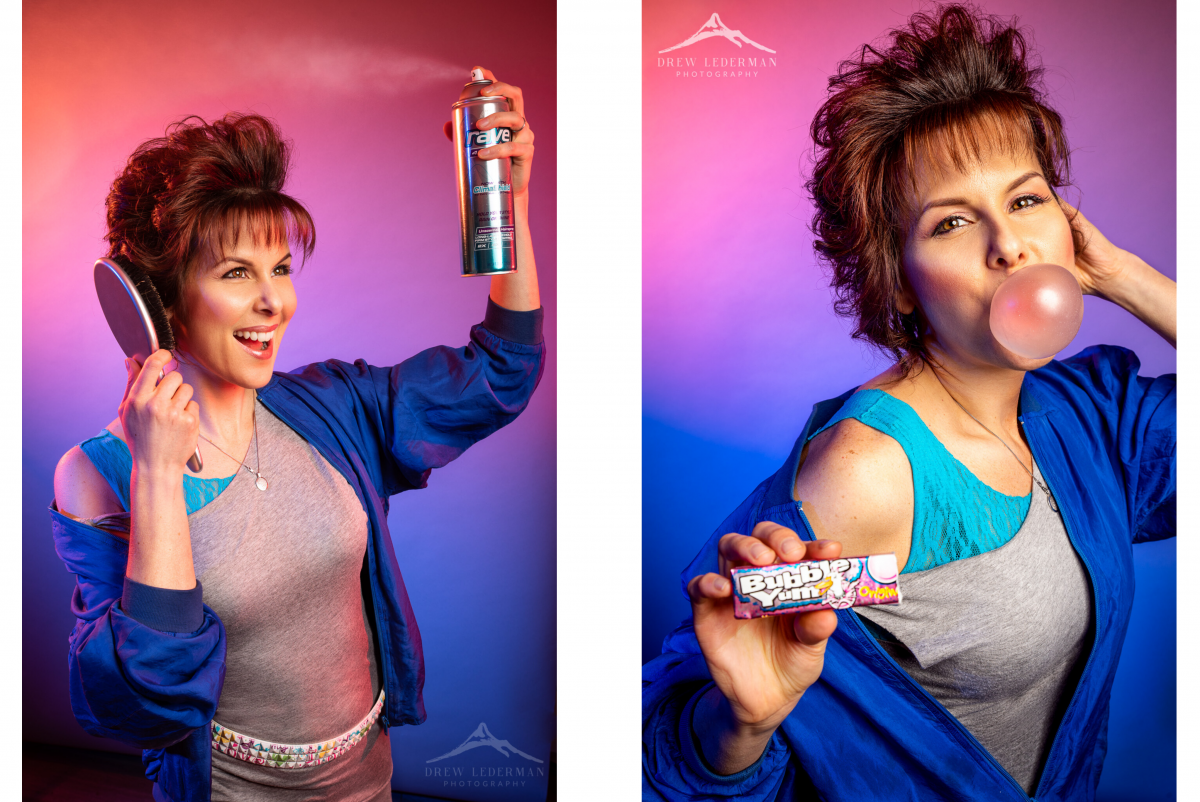 The majority of his live streaming for product shoots as well as his 80's shoot was done on Instagram so if you are interested in seeing more content like this, be sure to connect with Drew on Instagram!
Since stay at home orders have taken effect, Mark Turner, owner of Turner Photographics LLC, has been posting more frequently on his blog. The content of his posts consists primarily of gardens, native plants, and weeds- the goal being to bring a little bit of mother nature's beauty to those who may have limited access to the outdoors right now.  
If you poke around on Mark Turner's website you'll find thousands of photos of northwest native plants along with detailed descriptions and distribution maps. Why so much detail? These plants all appeared in his field guide: Wildflowers of the Pacific Northwest. Mark is best known regionally as a plant photographer with two well-regarded field guides in print (one has sold over 40,000 copies and the other is up to about 16,000!). Mark has also had his work published in magazines like Garden Design, American Gardener, Horticulture, and Organic Gardening as well as in numerous garden books.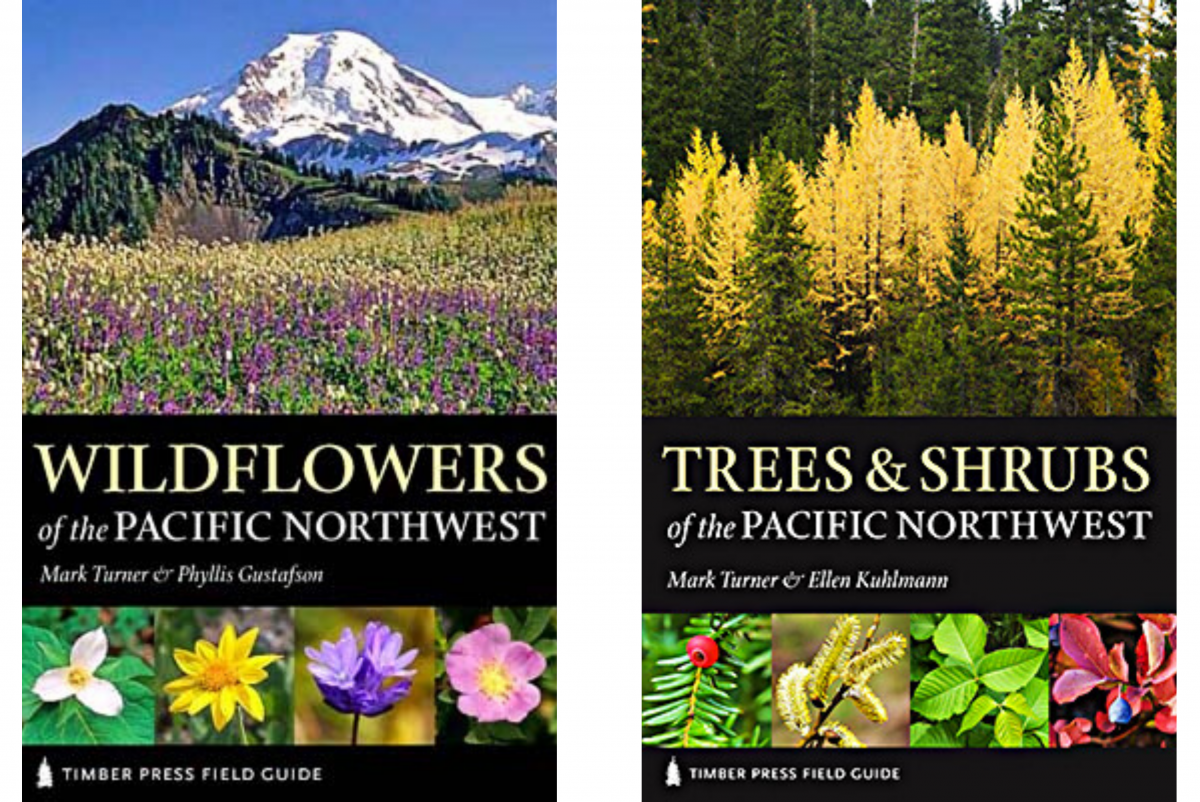 Along with posting more on his blog, Mark has begun actively scoping content for his next book tentatively titled Kill This Plant! which will be a guide to the weeds that gardeners and homeowners encounter and deal with on their properties in the northwest (and possibly all the western states). This means that Mark has been spending a LOT of time in his office researching and devouring data. Once spring is in full swing his research will move outdoors as he photographs his specimens!
"We also have a lot of gardening to do. I expect our garden will look the best this year it ever has. That's a good thing since I promote family portraits in our garden. Gardening also means growing most of the produce we eat each year and the vegetables we start from seed inside are all looking good on the windowsill. Now we just need the weather to cooperate." - Mark Turner
See the covers and sample pages from each of his field guides here and connect with Mark on Facebook!
We know that this is a very strange time indeed, but we want to encourage you to find ways to stay positive and keep creating during this time. We hope that you will find these stories inspiring and maybe consider flexing your own creative muscles with a new personal/passion project for yourself, creating educational content for other photographers with behind the scenes videos or tutorials, or focus on interacting more with your clients through fun activities they can do at home!