Welcome to PPA
More than 30,000 photographers already belong to PPA, so what are you waiting for? Make PPA your new professional-photography home!
We are a nonprofit that was created by photographers, for photographers in order to help those who want to take photography and entrepreneurship to the next level and develop profitable and sustainable businesses. Stick with PPA and you'll learn how to bridge the gap between the art you create and the product your customers want!
If you're serious about earning or increasing your main income as a working photographer, then you must take advantage of what PPA can do for you!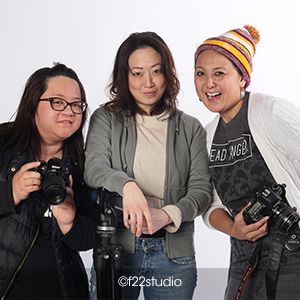 Resources for Real, Working Photographers
More photographers get into the industry every day, but few know how to profitably run a business and many don't know where to turn for support.  That's why PPA was started (way, way back in 1869) and that's why we exist today.
PPA's mission is to foster a vibrant community of successful professional photographers. In a nutshell, we're a photographer's go-to resource to grow their photography business and be more profitable.
No matter where you are in your career, the benefits of being a member of PPA are meant to give you exactly what you need to satisfy your customers and push yourself artistically.
Photography-business education via in-person events and online learning
Protection for your business and your gear
Mentors and a community of photography peers
Degrees and certification opportunities
Government advocacy and help with copyright protection
Perks and savings thanks to industry partnerships
Marketing tools designed to target your ideal clients
Inclusion in Find-a-Photographer online database for consumers
Business knowledge is key to the photography industry's overall success. You'll find lots of resources throughout the website for photographers who want to grow their business skills as much as their technical skills. 

Over 30,000 professional photographers rely on PPA and we are always looking for and investing in new ways to bridge the gap between what photographers need and what their customers want. How can we help you?
David Trust, PPA CEO