In 1990, Ham purchased a stone church in Topeka, Kansas that was built in 1871. "We completely gutted and remodeled it, and then, in 2005, we added a second 40x80 building. So the total space adds up to 13,000sq. ft.," says Ham. With the massive square footage of his studio space, clients are able to choose from studio rooms that vary in size and theme. Some of the rooms are even able to let in about a quarter of window light. The other spaces have buildable sets and a few of them have 15-20ft. tall ceilings! Ham's favorite set is the Caribbean Village. 
On top of helping clients choose the best spaces for their photos, Ham loves to incorporate props during the session to bring the images to life. "We have tons of vintage props. When one of our clients thought it would be cool if I had old baseball props for a photo of his baby boys, we had antique gloves, bats, etc., put dirt on the floor, set up bases and built a wood fence. The client went crazy!" Even after your session, you most likely wouldn't have seen all of the rooms within the studio. "We have a large computer room to keep staff happy and not cramped in a small space. Along with a framing room, office, 4 bathrooms and an outside space with the antique truck we use as a prop."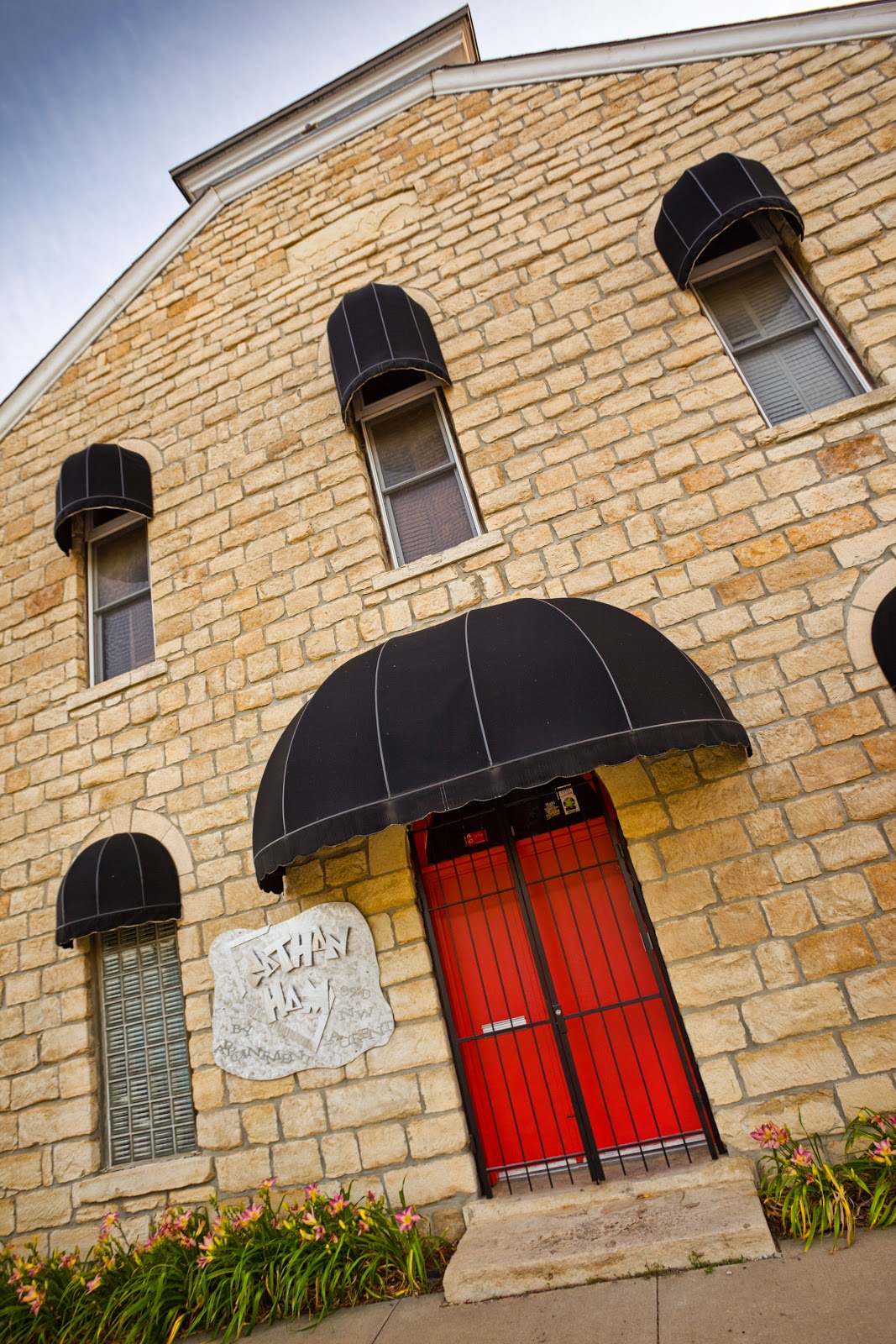 Yes, you read that right, Ham's studio has a framing room inside of it. That way every aspect of finalizing the photo can be done within the studio. "All the printing, mounting, framing and laminating is done in the house as well, from wallets to 44in. canvas." For Ham, being in control of every detail from start to finish is important in creating the best results for the client. 
"We've based our whole business on great images that will live on the walls for decades. We believe that the quality of the final product and the whole experience is important and worth the money." 
Thank you so much for your contribution, Nathan! If you want to join the "What's in Your Studio?" segment, fill out this form.
We can't wait to see YOUR studio!