"Theater magic" is a well-worn phrase. William Shakespeare linked theater and illusion in his plays "A Midsummer Night's Dream" (with fairies) and "The Tempest" (with a sorcerer). It applies to what audiences feel at productions as diverse as high school drama club plays and Broadway musicals. And it spurs theater practitioners through the hard work, long hours, and years of study required to be part of such illusion. It also motivates the photographers who capture still images of theatrical shows.
Joan Marcus, a freelancer based in New York City, has photographed more than 500 shows over the past 25 years, on and off Broadway and regionally. She photographs as many as a half dozen shows per week. "Last week I did five. This week I'll do three," she says during a phone interview in March, when many new shows are opening. "This is a busy season right now. I work pretty much most days." Nights, too. "I have an asocial schedule."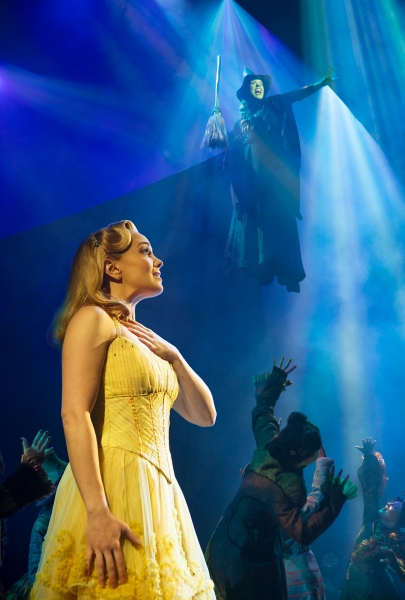 She not only has a portfolio featuring Tony-worthy shows—Broadway hits "Hamilton," "Matilda the Musical," "King Charles III," "The Audience," "Waitress," "Wicked," "Curious Incident of the Dog in the Night-Time," "Peter and the Starcatcher," "Book of Mormon," "Kinky Boots," and "Something Rotten!"—she also received a Tony Honor for Excellence in Theatre in 2014.
On stage, but not staged
Contracted by the productions she photographs, Marcus is equal parts commercial photographer and photojournalist. Some of her images are used in advertising, but they primarily serve as photographic chronicles of what audiences see on stage. These are images that accompany news stories and reviews of the show as well as those used in souvenir programs and box office playbills. "These are the pictures of what you're going to see—what we want you to see," Marcus says.
She usually makes photographs during dress or technical rehearsals or a production's preview shows before opening night, but sometimes she does photo sessions that replicate the stage action. Her preparation starts by attending rehearsals and then photographing a dress rehearsal with no audience or an invited audience.
"Some things are easy, and some things don't need many pictures," she says. She shoots establishing images and then takes a little more risk, experimenting with different points of view. "Then you look and see what you have, and if there's budget and time and desire or need, you might do setups."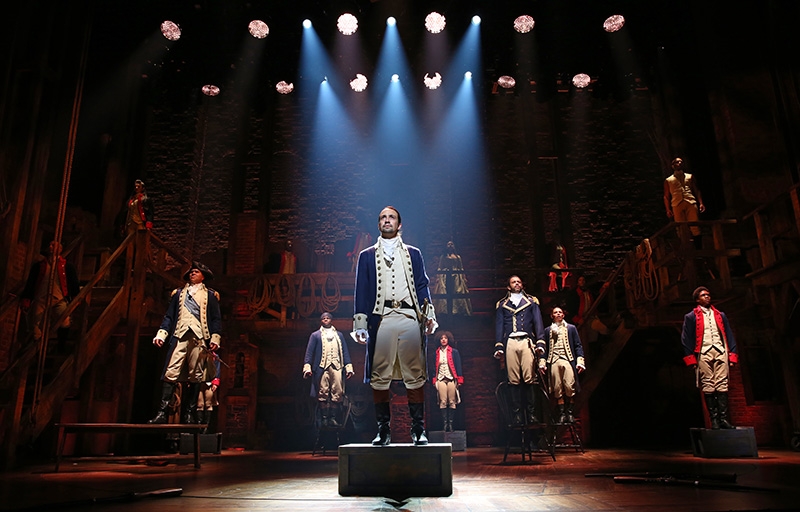 Each circumstance comes with restrictions. If she's photographing at a preview with paying patrons, she is standing in a fixed position at the back of a theater with a muzzled camera and a 100-400mm zoom lens. "The audience has paid a lot of money to see a show, so you have to be cognitive of them," she says. In addition, she's contending with stage lighting (which is more contrasting and less forgiving) and the constant motion of dance breaks.
Setup sessions give her more control over lighting—"Sometimes you can bring in additional lighting to fill, but there usually isn't time," she says—but greater challenges in scheduling. "That's the hardest part of it, scheduling," she says. "You have your whole life planned, and then the costumes aren't ready or somebody is sick and it throws your whole week off." Plus, photography is one of the last considerations in scheduling, well below actors' availability, production timelines, and union rules. "You have to adjust to them," she says. "If you can't do it Wednesday at 8, they'll get somebody else. If it changes to Thursday at 2 and you can't do it, they'll get somebody else." She might have a niche market among photographers generally but not in New York.
As with commercial photographers, she's representing her clients. However, while many commercial photographers have creative input into the story being conveyed in their images, a stage show comes with its own story and a fully crafted appearance. Nevertheless, Marcus says she contributes to the vision her images convey.
"I'm presenting my clients with pictures that tell the story of the show and the director in the best, prettiest, and most evocative way I can do it—not just getting key moments but interesting points of view."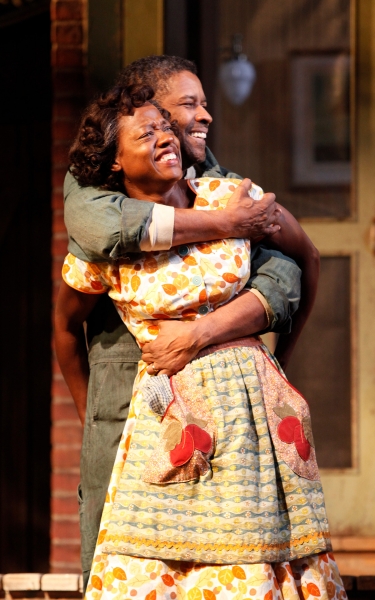 She doesn't always have much control over composition. "If actors spend their evening at different ends of the stage, there's nothing you can do about that," she says. She has the option of doing setup shots, but those risk looking too staged. "I much prefer shooting in performance," she says, "but it's nice to have a mix. You want to be truthful and have energy, but you also want to make it look good."
She makes adjustments in post-production but must maintain the designer's intended visual palette and the integrity of an actor in character. "You can Frankenstein," she says. "Maybe in one great dance picture the eyes are closed, but in the next picture they are open, so you move the head from that one to the better photo."
However, her mental approach to her work is more photojournalistic. She does her homework, stakes out her positions, anticipates, reacts. "It happens so fast in front of you, you can't be too thoughtful because the moment is gone. It's reportage, total reportage."
Each show is different, each with its own challenges beyond stage play versus musical, and each venue is different. In fact, the same show in different theaters offers different challenges. She's photographed four iterations of the musical "Hamilton": the original staging at The Public Theater in New York, the Broadway production, the Chicago staging, and the San Francisco edition. "Each one is totally the same, and each one is totally different," in seating and stage configurations, she says. "Each presents new opportunities to take pictures, and each one in the photos looks different." As such, Marcus resists summarizing her technical strategies. "So much of it is intuitive and having done it and learning from things that work and don't work."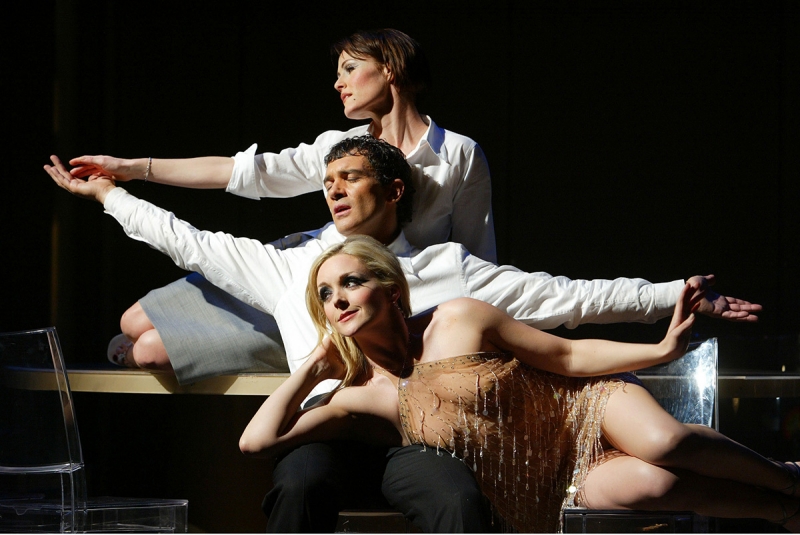 Bitten by the bug
That's a philosophy that mirrors her career track. Upon earning a liberal arts degree at George Washington University in Washington, D.C., "I came out with no real direction," she says, except to do something creative. She settled on landscape architecture, but to afford graduate school, she took jobs wherever she could. "I just worked," she says, including building graphics for ABC News in Washington, turning blue jeans into skirts with a friend (a venture that ended when the sewing machine broke), and working in the American Film Institute box office, which was then located in Washington's Kennedy Center for the Performing Arts. As she explored the Center, she discovered the resident photographer's office in the building's basement. Being an amateur photographer with darkroom skills, she knocked on the door. At the time, Milan's Teatro alla Scala was doing a six-opera residency at the Kennedy Center, and the photographer was overwhelmed. "He asked, 'What are you doing after work?'" she says, and later that day she was printing images of "La Bohème." She had become a photographer's assistant at the Kennedy Center.
"I loved being under the opera house, I loved seeing the dancers and actors in the Center's canteen," Marcus says. "I loved the environment, and I just got hooked." She put graduate school on hold. When her boss suggested she start pursuing her own clients, she approached other theaters in the city, and as Washington's theater scene grew, so did her client list. "I decided that if I could make more money every year, if I felt I was getting ahead, I would keep doing it."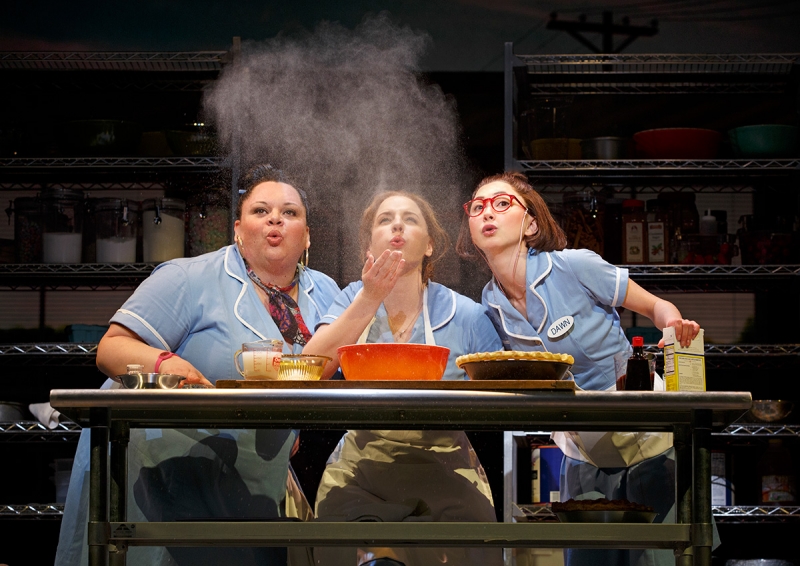 She took over as official photographer at the Kennedy Center on a contract basis when her former boss left. The Kennedy Center serves as a tryout venue for shows heading for Broadway, and when Marcus photographed shows in Washington, producers often invited her to photograph them in New York. She soon became part of the D.C.-New York theatrical pipeline, "a huge pipeline," she says, with the biggest thrust coming from the Kennedy Center residency of "Les Miserables." "I didn't shoot it, but I ran film to the lab, and that introduced me to people in the Cameron Macintosh organization (the show's producer), and that opened doors for me." On one of her trips to New York she met a theater publicist, Adrian Bryan-Brown, who would become her husband. After a year of commuter marriage, she moved to New York in 1992.
She was 37 at the time. The couple never had children, and "not having kids shaped my lifestyle. Had we had kids, I wouldn't be as flexible as I am now." Because her husband is involved in the theater business, he understands the unpredictability of her schedule. "You miss a lot of family events. I devote myself to work, and there's certain trade-offs, but it's the life I have. I don't have regrets. I've just followed what my life was."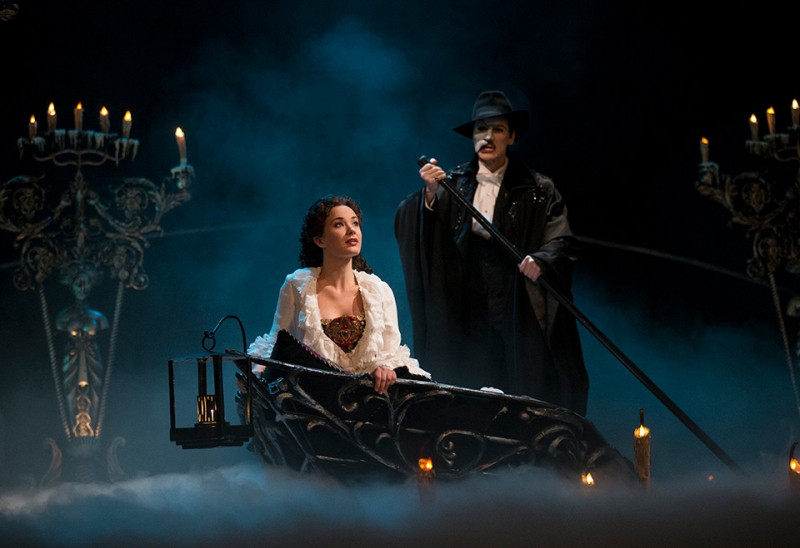 And she still feels the tug of that theater magic she absorbed when she began working at the Kennedy Center, only now she's contributing her own magic. "I just enjoy taking the pictures. It's like cooking or gardening. It makes me feel good. There's the concentration of doing your job, and you have an end product, and you know whether you did a good or bad job." Spoken like a true theater pro.
RELATED: See a gallery of Joan Marcus photographs.
Eric Minton is a writer and editor in Washington, D.C.