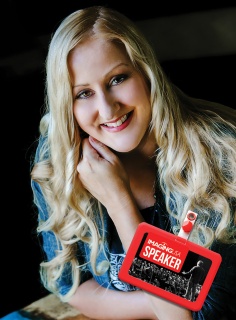 No matter what genre of photography you work in, you have to control the direction, color, quantity, and quality of the light falling on your subject. There are three directions I use to create my images— front (or top-down), side, and back. Here's how and why I use each.
FRONT LIGHTING
Consider front-on full sun, where the light is shining straight into the subject's face or coming in from the top down, such as noontime sun. This type of light is harsh. Clients may find it difficult to open their eyes, and deep shadows will fall under the eyes and jaw. But maybe it's a wedding day and you have to work in this type of light. Start by looking for open shade or indirect light against the side of a building. If neither of those exist, your best bet is to give the subjects a pose they can handle in this type of lighting (1). Expose correctly for the bright sunlight, keeping your highlights from blowing out, and bring along a soft white reflector or off-camera flash to open up the shadows with fill light. If you're familiar with high-speed sync and your strobes can handle it, this is a great time to use it. Shooting beyond the sync speed allows you to darken the surroundings, but you'll need to keep the strobe close to the subjects because the brighter the sun, the harder it will have to work.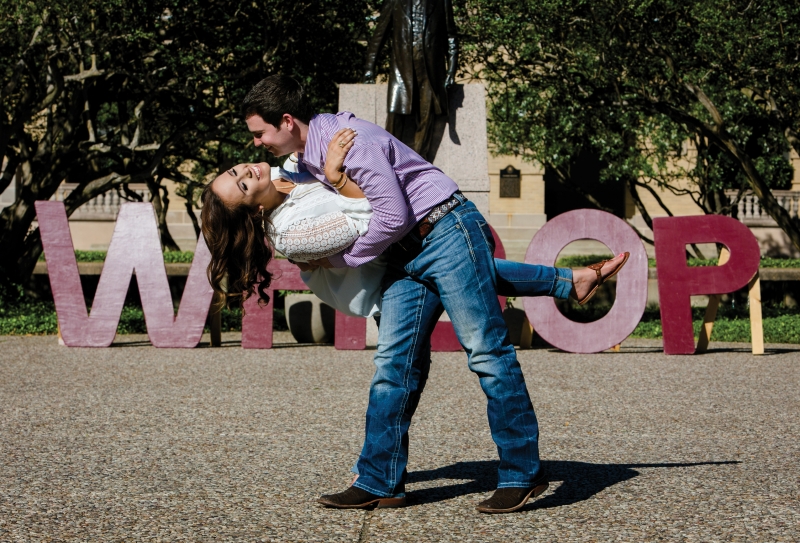 It's a happy circumstance when you find shadows created by this harsh light. On a recent high school senior session, I noticed intensely lit strips of light on the stairs. I knew that if I placed the subject's face in one of those strips and then exposed for that light and gave her a dramatic pose that matched the mood, I could create something stellar (2).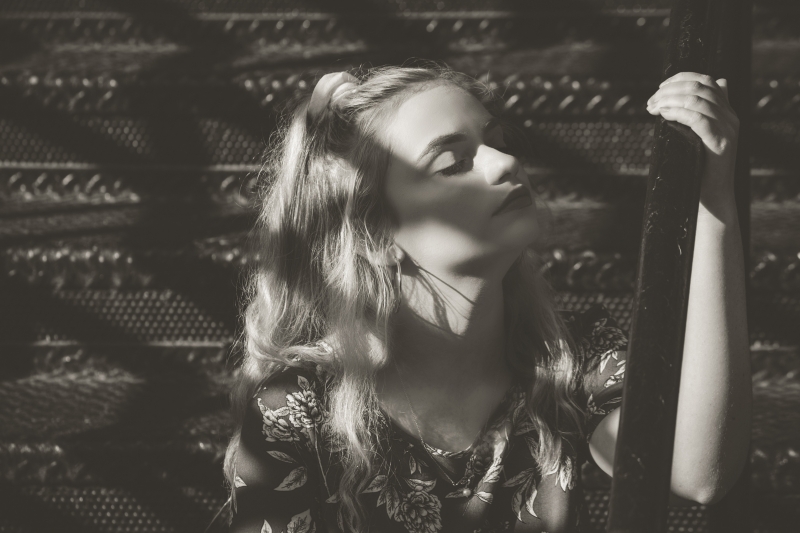 Top-down lighting that's less obvious than midday sun can be found at night, indoors in hallways or garages, or even one created artificially with a speedlight and grid. I wanted to capture something dramatic for this bride (3), and used a grid to control the light spill to guide viewers where I wanted them to look.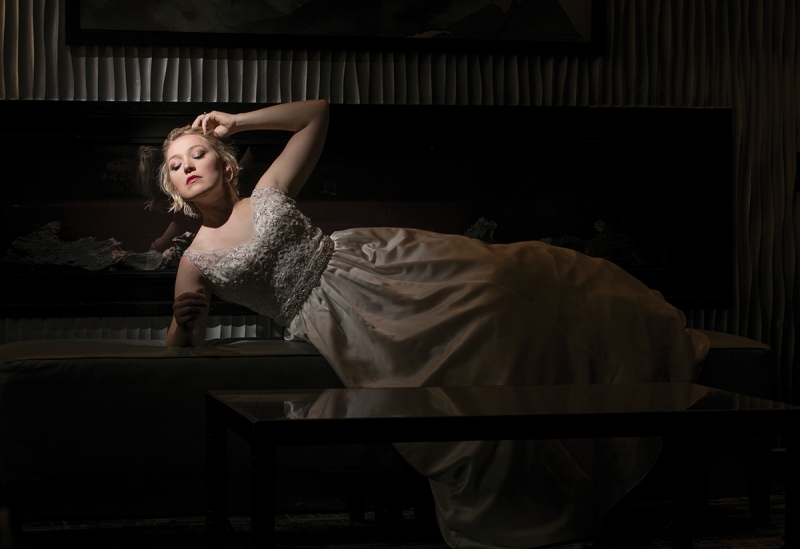 SIDE LIGHTING
I often use side lighting to create texture and shadows. If it's used on people, you'll need a fill light on the opposite side to open the shadows. This gown (4) looks enticing in the natural window light because I'm on the shadow side. The textures and the details of the gown pop out. I often rake a low-powered and gridded speedlight or a video light across wedding rings to create more dimension and depth around the stone (5).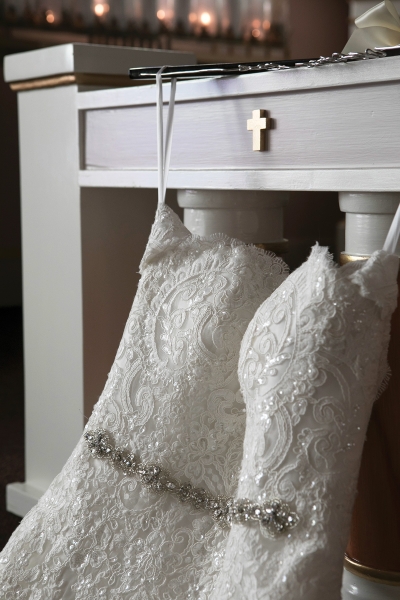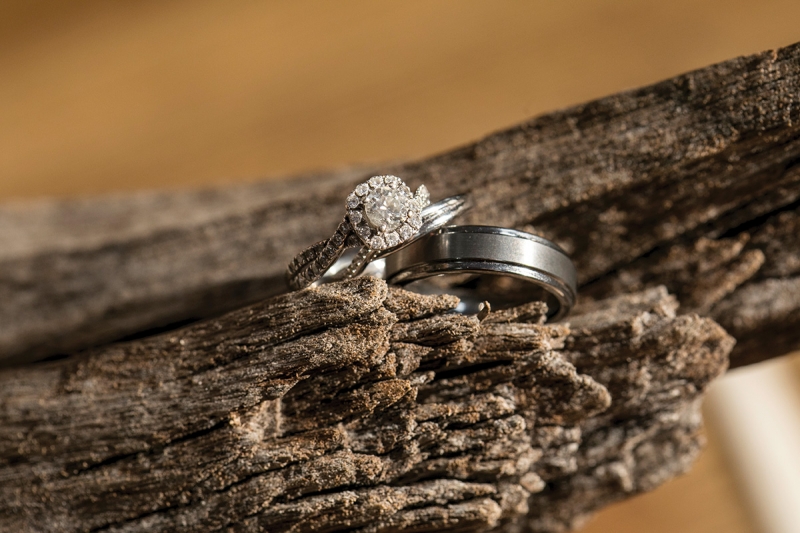 BACK LIGHT
Back, or rim, light is one of my favorites, either at night or in dark interiors. Adding a gel and a low-powered and gridded speedlight about 6 feet behind the couple is a nighttime trick you'll want to master (6). The couple could be in full silhouette, or I could add a video light in the front to illuminate their faces subtly (7). Sometimes I let the flash behind them flare into the lens to create even more drama.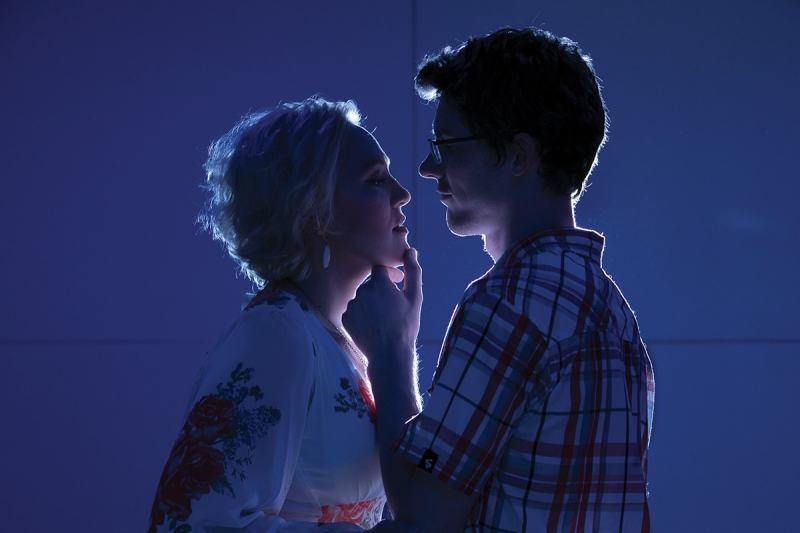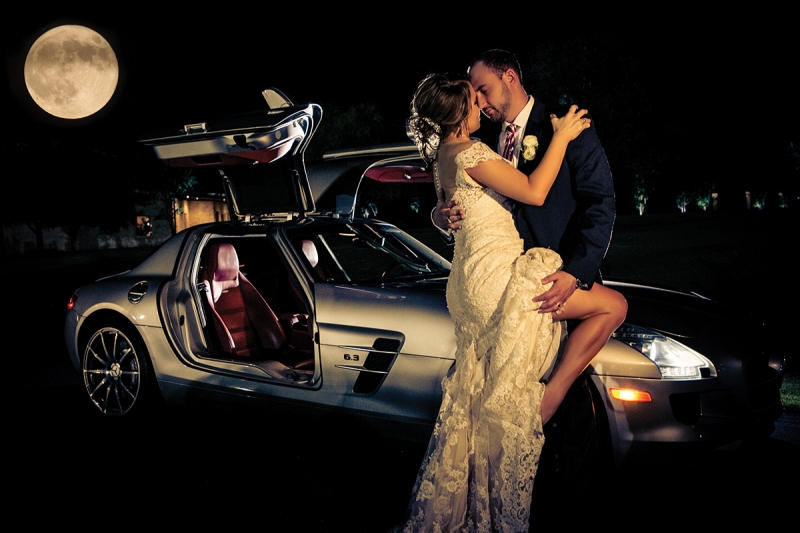 Alison Carlino is a wedding, portrait, and commercial photographer based in Sugar Land, Texas. Carlinos Photography