Professional photography wasn't part of the plan for Suzanne Deaton, M.Photog. For 11 years, she worked as a registered nurse. It was hard work, a lot of nights and weekends away from her family. While she enjoyed caring for others, the stresses of the job were wearing on her. More than once, she found herself uttering out loud, "There has to be a better way to make a living."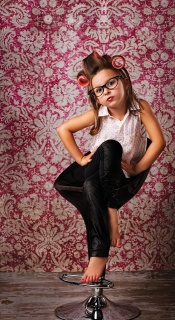 In 2003, that way presented itself when she received a camera as a Christmas gift. Deaton began making photographs of her family and showed a natural eye for portraiture. Others saw her images and asked her to photograph their families. Then people began offering to pay for her portraits, and word of her good work spread. Living in the small town of Hazard, Kentucky, with just 29,000 people in the whole county, Deaton walked into a wide open market with almost no competition. There was demand for professional photography and Deaton alone to fill it. Within 18 months of getting her camera, she was making enough money creating portraits to quit nursing and pursue photography full time.
The overnight success was great, but Deaton realized that if she was going to build a sustainable business, she needed training. She joined PPA and then signed up for a four-day seminar with Tim Walden, M.Photog.Hon.M.Photog.Cr., CPP, F-ASP, and Beverly Walden, M.Photog. In the ensuing years, she dedicated herself to PPA photography competitions and educational programming. 
During her early days of PPA education, Deaton formulated the foundations for her business and the central philosophies that would govern her growth as a professional.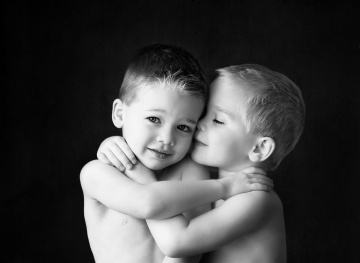 Specifically, the money would come from translating her passion into producing tangible products that clients could appreciate as art. Building on the lessons learned from the Waldens, Deaton decided to focus on wall portraits and in-person sales. Making this change was instrumental to her success and has helped her build her reputation as the premier portrait studio in her area.
Steering toward wall prints
When Deaton made the shift to wall art, her first task was to get existing clientele to buy in. At the time, she was about two years into professional practice and doing sales primarily through paper proofs. She began educating clients about the advantages of her process and candidly informing them that she'd been doing them a disservice with her previous method of proofing and ordering. The key to making the transition was helping clients think about their images as investments that would be part of their lives for many years.
Deaton and her team now plant this idea from the first contact with clients. People routinely call the studio and ask how much she charges for an 8x10. They're promptly steered toward larger products that will be better long-term solutions.
"We always ask, How do you want to see your images, and where do you want these displayed five, 10 years from now?" explains Deaton. "When people think about their portraits in longer terms, they understand our approach and get more excited about purchasing a wall portrait."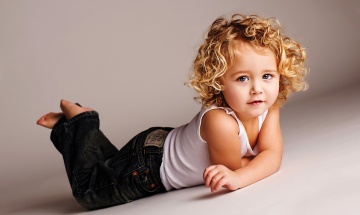 From there, Deaton provides a boutique studio experience with full service that extends through to the delivery of the final product. She guides clients through the process, which may include professional hair and makeup as well as wardrobe consultation. She discusses product options and prices early so that when clients arrive for the sales session, they already know what they want.
For example, when senior portrait clients sign up, Deaton emails them a digital magazine with product options and pricing. This prepares clients for their eventual order and prevents sticker shock. During the sales session, Deaton simply helps them make their final selections and adds any additional items they want such as custom framing.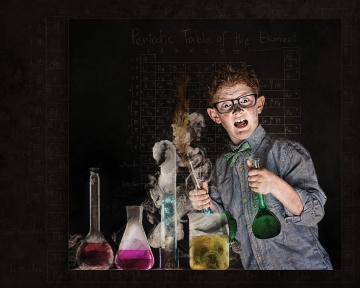 In-person sales
Deaton's sales sessions are all in person, at the studio. She offers wall portraits, canvases, clusters, albums, image boxes, and prints, all a la carte. "We found that even when we offered packages, everyone wanted something customized anyway," she says. "Also, I try to think of things in terms of what I would want from a portrait shoot with my own kids. I would want more options, more poses, more artistic choices. For us, the best way to offer those choices was an a la carte structure."
Almost all of Deaton's clients order a wall portrait. Building off the expectations set in the beginning of the process, Deaton advises clients, "Spend it on the wall." When they listen, she has more leeway to discount other products, like smaller prints, which she can adjust easily because of the a la carte pricing.
"The more you spend on the wall, the cheaper everything else becomes," she says. "We may even give away some smaller prints depending on the total order. There's definitely an incentive to buy the larger art piece that is the focus of our process."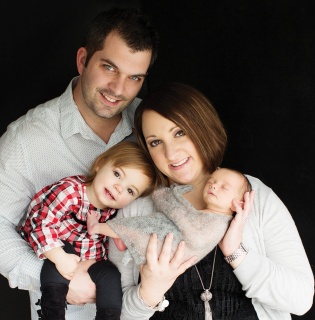 Proud to be pricey
The full-service approach is also part of Deaton's marketing. In a field that's increasingly competitive and increasingly populated by less-expensive providers, offering a full-service experience is a differentiator. "In this business, you have to think about what makes you unique," says Deaton. "We have a studio that actually sells printed, wall-sized portraits that are professionally finished. That is a distinction in today's market."
That distinction is more important today than ever. For her first handful of years in business, Deaton enjoyed almost no local competition. Still, recognizing that she wasn't going to be operating in a vacuum forever, she consistently raised prices and improved her offerings to progressively upgrade her level of service.
As more photographers hung out shingles in the area, Deaton set her goal to be the highest priced studio within an hour's drive. To accomplish that, she constantly pushed herself to do things differently and better. She's also challenged herself to create a style that's recognizable in her target market area.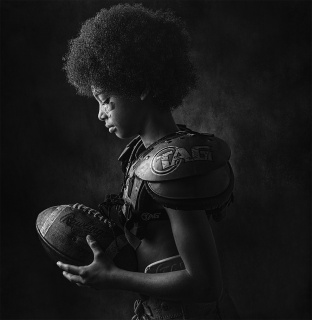 That style is simple and straightforward. Deaton focuses on expression with a nod toward cute without being contrived. With each year, she homes in tighter on her signature style. The result is consistency that clients count on and a distinct look that draws people to her studio from dozens of miles away.
Service, style, and consistency are enough to form the foundation of a stable business, but Deaton points to one more crucial element that has helped her maintain her status in her market: relationships.
"In our world, loyalty has been replaced by buzz," says Deaton. "It seems like the talk is all about who is going to make the biggest buzz. But we focus on building relationships because that will sustain the business over the long term. We make the process easy and pleasant. We follow through on service. When you treat people well and keep up those relationships over time, that's the best differentiator of all."  
Jeff Kent is editor-at-large of Professional Photographer.