Over the past several years, Howie McCormick has steadily evolved into one of the most popular senior portrait photographers in central West Virginia. He's overseen notable growth in his business, based in Gassaway, and established a reputation as the go-to senior portrait photographer across a range of communities. The key to success, he says, is tailoring every shoot and every process to the individual.
McCormick's forte is storytelling. He often storyboards his senior portrait shoots and then spends several hours photographing various scenarios that he combines into  a personalized narrative. This could lead to a series of images or a single portrait that ties together a central theme. The key is to customize each session to each subject, and then work from there.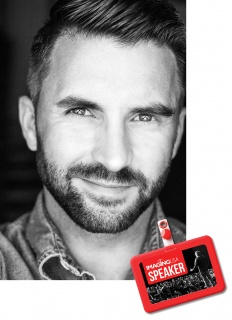 "Everyone wants to be different from their friends," says McCormick. "That challenges us as photographers to stay fresh and do something different. If you can deliver something that makes them feel unique and special, then you're ahead of the game."
McCormick will dive into the art of the senior portrait experience during his presentation at Imaging USA 2018 in January in Nashville, Tennessee. Here, he offers his top tips for cultivating an enviable senior portrait business.
1. Know your audience. Senior portraiture is a constantly evolving market made up of kids whose tastes change daily. It's important to understand what appeals to this audience, how to communicate with them, and how to relate to them. What you knew yesterday may not apply next week, so stay in touch with the times.
2. Know your clients. Go beyond a general understanding of your target audience to get familiar with individual clients. Learn their hobbies and interests and also get a feel for their design aesthetic. McCormick uses a client survey to gather his clients' opinions about his branding and marketing pieces as a way of gauging their tastes. Then he applies those preferences to each session to customize the experience.
3. Customize. Cater what you do to meet the needs of the senior and the senior's family. Kids often want to mimic what their friends are doing in their portraits, but everyone appreciates a unique touch that sets them apart. And parents may want to add additional clothing, location, or posing options to their child's session.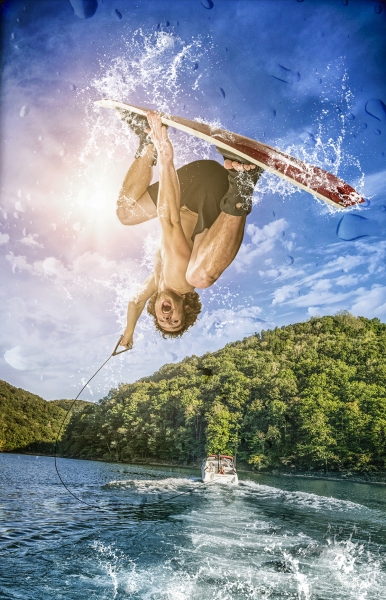 4. Pay attention to the little things. Be willing to do the extra little things to make the experience special—from welcome kits to giveaways to unexpected add-ons.
5. Make everything low pressure. Keep your eye on the sun and the time, but don't rush people. If time allows, McCormick might sit and talk with a client for 20 to 25 minutes to get them to open up and relax. Rush this process and you risk having a bit of awkwardness show up in the images.
6. Take responsibility. Even if the client is being difficult or circumstances beyond your control affect your process, you have to take responsibility and make things right. If you don't get everything you need during a session, offer to let the client return so you can finish up. If problems arise, suggest solutions and work to fix the situation.
7. Encourage their confidence in you. It's important that clients place their confidence in you and your process. You'll get better results when they've bought into your vision and your process. Show them some images as you work, building their confidence that you're an expert and can deliver on your promises. Let them into the process and show them the technique and artistry involved.
8. Encourage their confidence in themselves. You want your subjects to feel good about themselves so be conscious of the words you use and what you ask them to do. The way you speak and relate to people can make them feel more or less self-conscious. Be aware of how they're reacting to you and if anything you're suggesting makes them uncomfortable. Your success depends on clients who are relaxed, confident, and comfortable.
9. Be likable. You could be the best senior photographer on the planet, but if you're a stick-in-the-mud, seniors won't relate to you and they won't book their session with you. You don't need to be everyone's best friend, but you should be approachable enough to create an enjoyable experience for teenagers.
11. Break from your formula. You have a system that works, but you can't afford to be rigid.  Deviate from your formula if it means being able to create something different or individualize the client experience.
12. Add a personal touch. What you're creating for a client is unique, so ensure that each one understands what they're getting is special. Make every client feel extraordinary. People respond to personal and genuine interactions. No one wants to feel like they're being injected into a one-size-fits-all mold.
13. Don't dwell on what others are doing. Keep a distant eye on your competition, but don't worry too much about it. Instead, focus on what you're doing, and make your offerings the best they can be. You can't stress over every photographer who pops up in your community. Even if there's someone locally who does similar work, they're not you. Your business is built on who you are, your personality, your customer service, and your style.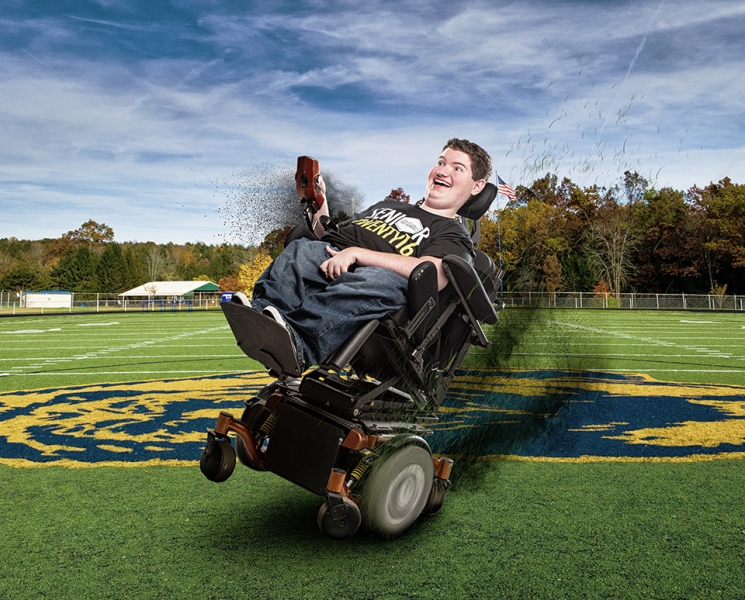 14. Be yourself. The road to individualized service starts with what no other photographer can offer: you.
15. Avoid cookie cutter. Above everything else, stay away from cloned solutions that make everything look the same. If you want to build a strong business on custom photography, then make your images truly customized. That goes for everything else you do for your clients as well. From the little extras to the way you interact with clients to the final product offerings, be the option that stands apart from the rest, and you will stand apart from the rest.  
RELATED: More of Howie McCormick's images. 
Jeff Kent is editor-at-large of Professional Photographer.