To review the BrightSaber Travel Portable Light Wand by Polaroid ($69.99), I took a break from my typical three-light portrait practices to use continuous lights. I had the Travel BrightSaber and the LightSaber Pro ($170) to experiment with.
The Travel Portable Light Wand comes with four color filters and has 10 power settings. Both the Pro and the Travel versions are comfortable to hold and easy to mount on light stands.
I wanted the camera-to-subject distance to be far enough away to use a focal length of at least 80mm and preferably 100mm. In the pull-back images below you can see how I set up the lights for my two-subject portrait session. BrightSabers are a small light source, so the shadows they create have a distinctive edge. To place the light patterns correctly on the subject you have to watch the subject's movement carefully and direct them accordingly.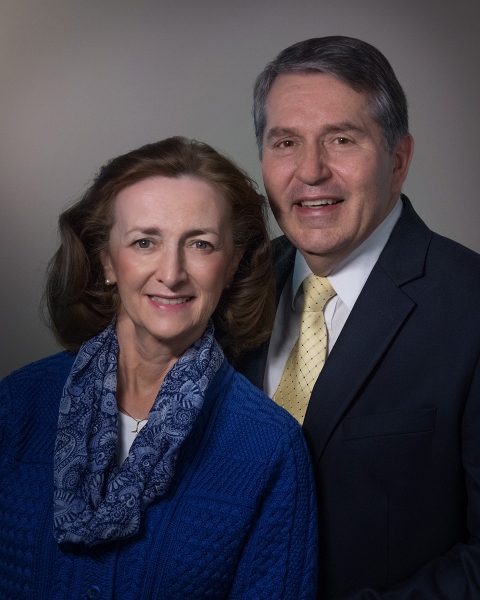 For my two-subject session, the clients needed the image to be sharp for a church publication. I used a tripod for the camera and needed more light on the subject for a larger aperture (f/5), so I used the Pro model for the main light, a silver metallic fabric reflector for fill, and the Travel wand to illuminate the background wall. I boosted the ISO to 800.
For the work I was doing I preferred the Pro wand for its greater light output (approximately two stops); however, the travel version provided its full light output for a longer time.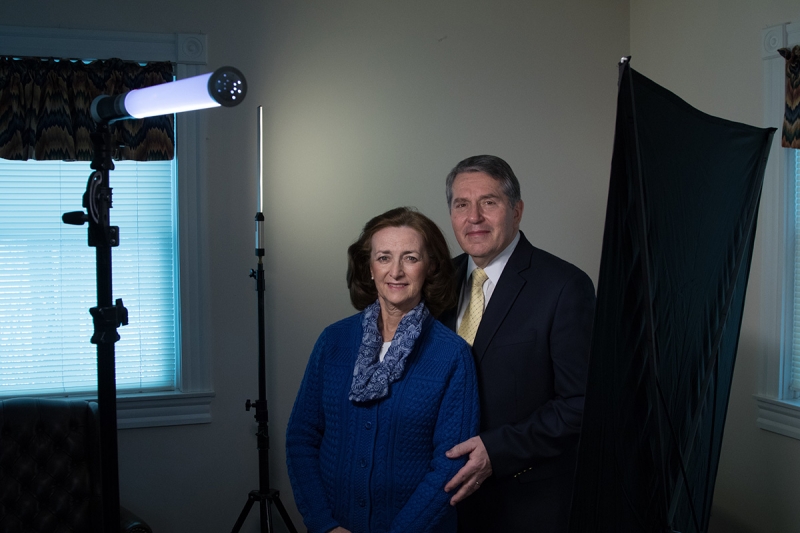 Recharging takes several hours, so get extra batteries if you plan on extensive use. The Travel model kept close to its full brightness for 1 1/2 hours, but just 10 minutes later the unit went out completely.
I could see handholding these at a wedding to illuminate scene-setter images or table settings. For a portrait you'll need to mount the BrightSaber on a light stand or have an assistant hold it. It was nice to create a couple's portrait with minimal equipment: two lights, two light stands, a reflector, and a tripod. Ideally I would add a hair light as well. It can be challenging to create compelling images with only two lights and a reflector, but I was pleased with the results. 
Don Chick is a Professional Photographer contributing editor. He owns Chick Photography in Rochester, New Hampshire.