Advances in the design of super-telephoto prime and zoom lenses mean that sports, wildlife, and bird photographers have never had a better selection of glass to choose from. Sigma Corp. released its 150-600mm F5-6.3 DG OS HSM Sports lens a year ago, and I was excited to receive it for review recently so I could compare its performance to that of the AF-S Nikkor 200-500mm f/5.6E ED VR and the AF-S Nikkor 200-400mm f/4G ED VR II ("Big, Heavy, Awesome," July 2015).
Sigma Sports lenses are long focal length lenses engineered for dynamic image capture with the highest possible optical performance. Sigma has paid particular attention to minimizing chromatic aberrations, the most common problem in long telephoto and multiple-element lenses. The 150-600mm, for example, incorporates 24 lens elements in 16 groups with two FLD glass elements (performance equal to fluorite) and three special low dispersion (SLC) glass elements.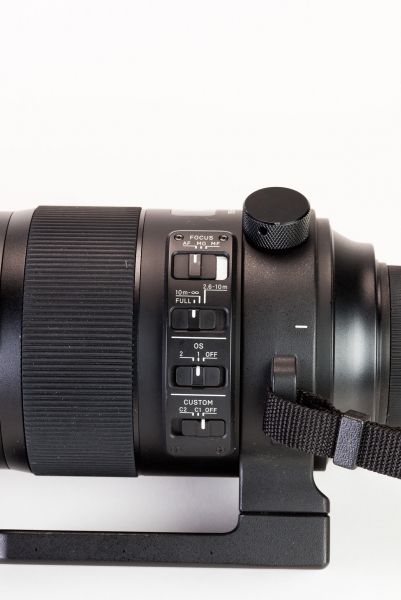 Weighing in at 6.25 pounds, the 150-600mm F5-6.3 lens is unlikely to be hand held. Even so, it's got an updated switch-activated optical stabilizer (OS) that features two modes, plus Off. In Mode 1, pressing the camera release halfway until the image is stable in the viewfinder (about one second), results in a stable image. I was able to capture a high percentage of sharp images at the 600mm focal length at 1/250 second. Your results may vary.
Mode 2 detects vertical camera shake and is used for horizontal panning. Other than testing the OS feature, I shot everything with the lens mounted on a monopod in Mode 2. The lens has an updated accelerometer for improved stabilization both horizontally and vertically.
Other switches include focus, focus limiter, and zoom lock. The focus switch has three modes of operation. Set to AF for autofocus-only operation, M for manual focus, and MO for autofocus with manual override. I left the lens in AF mode as I found that manual focus touchup was not needed for my shooting.
The focus limiter has three ranges: 8.5 to 33 feet, 33 feet to infinity, and 8.5 feet to infinity. Setting the focus limiter speeds up autofocusing, but 33 feet to infinity is still quite a large range.
The lens extends about 3.75 inches as you zoom from 150 to 600mm. The zoom lock switch holds the zoom at any focal length engraved on the lens. The lock is released automatically if you zoom the lens except at the 150mm focal length, where the lock is fixed. I found it's good practice to lock the lens at 150mm when moving around with the lens and camera on your shoulder; otherwise, the lens extends very quickly to 600mm.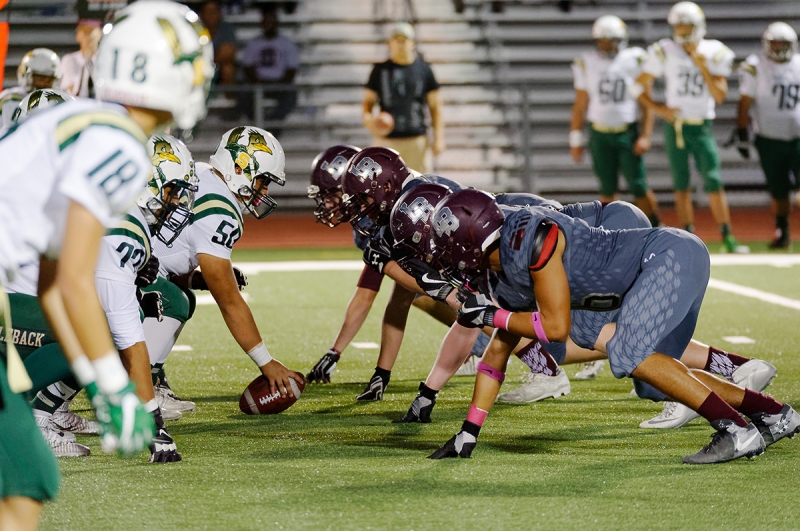 One additional switch allows you to call up either of the two custom settings you can create if you have the $59 Sigma USB dock for the lens. You can customize the autofocus speed, optical stabilization mode, and range of the focus limiter using the USB dock and Sigma's Optimization Pro software. I didn't have these to test.
Included with the 150-600mm lens is a non-removable tripod collar, metal lens hood, nylon lens cover (rather than a lens cap, which reminds me of my old 300mm f/2.8 Nikkor), shoulder strap, and soft case with a shoulder strap. Along with the USB dock, a 1.4X and 2X teleconverter is available at additional cost. The teleconverters can be used only in manual focus mode. The filter size is 105mm. And, as befits a sports and nature lens, great attention has been paid to weatherproofing, including a water- and oil-repellent coating on exposed front and rear elements.
For all but the most demanding and well-heeled professional photographer, the Sigma 150-600mm F5-6.3 DG OS HSM Sports lens will not disappoint in terms of build or image quality.  
Stan Sholik is a commercial photographer with 30 years of studio and location experience.