The episode began with a cry for help.
At about 4 p.m. on Aug. 17, PPA Vice President Rob Behm, M.Photog.Cr., CPP, was halfway through a weeklong, 50-mile backpacking trip with his son's Boy Scout troop in Washington's Alpine Lakes Wilderness. The Scouts had just crossed a rocky section of the trail where a river ran over some boulders and formed a small waterfall. On their way up the steep incline after crossing the river, they passed a young couple hiking in the opposite direction.
That couple was Paige Hardy and Tanner Dean, who were on a day hike. After passing the Scouts, the couple stopped by the waterfall to take a picture. At that moment, a large rock dislodged from the waterfall and bounced down the cascade, striking Hardy in the face. Dean recognized that Hardy's injuries were severe enough to warrent medical attention, but she was in no shape to hike seven miles back to their car. He ran up the trail after the Scouts.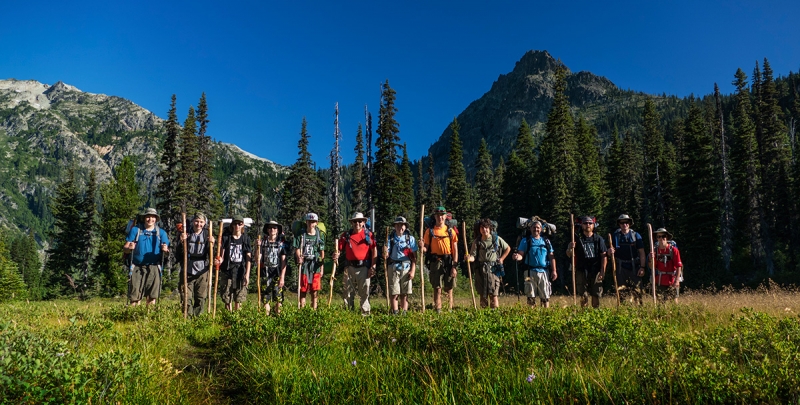 Behm and Scoutmaster Wade McNeilly accompanied Dean back to the scene, leaving another chaperone to lead the Scouts to their planned campsite several miles down the trail. When they arrived back at the river, they found Hardy bleeding profusely. She was in shock, had lost teeth, broken her nose, broken both cheekbones, and was suffering from a concussion.
Behm and McNeilly administered first aid, cleaning up the wounds and applying a pressure bandage to slow the bleeding. Using a satellite communication device, they called for an emergency helicopter evacuation since there was no realistic option of carrying Hardy out of the rugged terrain.
"For two hours, no other hikers came by," remembers Behm. "If we hadn't been there, I don't know what they would have done. For whatever reason, we felt like we were supposed to be there to help this woman."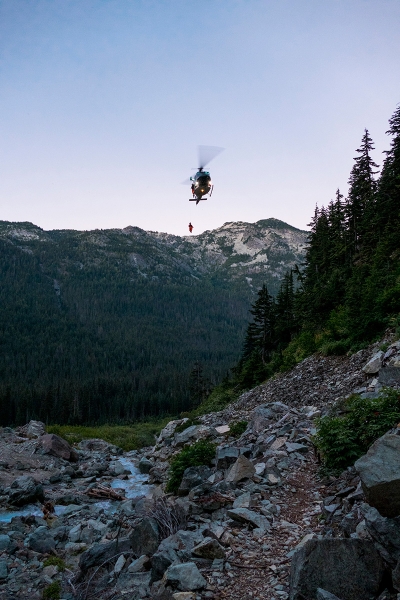 Shortly after 8 p.m., the helicopter arrived and airlifted Hardy to a local hospital. She's since received additional treatment and is making a good recovery. Behm and McNeilly reunited with the Scouts at their campsite five miles down the trail.
"It was definitely one of the most challenging days of my life," says Behm. "I was overwhelmed by the emotions that accompanied the experience: fear, anxiety, exhaustion. It was crazy. I'm just glad that we were there and able to help."
Jeff Kent is the editor-at-large of Professional Photographer.