Have an idea for a personal project? "Just do it," advises Alex Workman.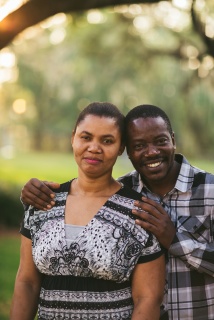 A combination of personal and world events set Workman's recent pro bono project into motion. Early this year, Workman's wife took a job at a church in Tallahassee, Florida. The church has 70 members who are refugees, he explains, and he and his wife began developing friendships with the families. As the year wore on, issues of immigration and refugee rights continued to move to the forefront of the American consciousness. Workman was becoming frustrated. 
"What was going through my mind is that love for the masses often hampers love for the individual," he says. He wanted to create an easy avenue for people in his community to provide individual refugees direct and immediate help. And so "Refugees of TLH" was born. The project includes a deliberately apolitical website that features Workman's portraits of six Tallahassee refugee families along with their stories and links to GoFundMe campaigns for each family.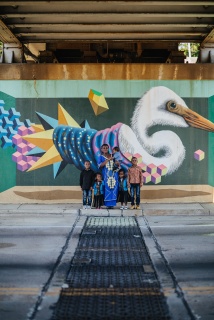 Orchestrating the project meant gleaning insight and contacts from community officials who work on refugee issues—the Tallahassee mayor's office and the city's International Rescue Community's office, for example—and ultimately partnering with a nonprofit called Echo, through which the funds are funneled to the families. It also meant using translators for photo sessions, since many of the refugees he photographed didn't yet speak English, and reaching out to friends to provide transportation, since many subjects didn't yet have a driver's license.
The language barrier challenged Workman to find other ways to communicate; for example, he brought his wife to sessions to demonstrate various poses. When he wanted husband-and-wife embraces—the kind used in engagement sessions—he consulted the translator to ensure he wasn't requesting something his subjects would find culturally inappropriate.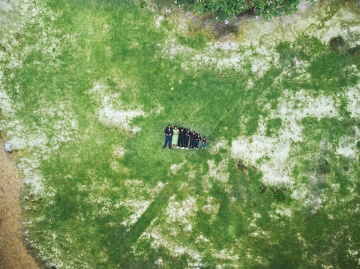 Locations were important to the message of the project, Workman says. He wanted locally recognized landmarks to highlight these families' new roots in the Tallahassee community. And he provided an aerial perspective with creative drone shots.
Many photographers have ideas for personal or charity projects but find it difficult to know where to start. Workman insists that the first step is simple: Do something. "It's often not hard. It's just a matter of saying, Yes, I'm going to do that."  
Amanda Arnold is associate editor of Professional Photographer.