Jim Dukes knows struggle. Working as a private explosive ordinance disposal contractor and a radiological emergency response team member, he sustained five traumatic brain injuries, the last of which was so devastating he had to learn again how to walk, read, write, and talk. He was also left without vision in one eye and hearing in one ear.
"The analytical side of my brain really stopped working correctly," Dukes says, "but the creative side started to blossom." That's when he started taking photos with his cell phone, which he says allowed him to start seeing the beauty in the world. Though he still suffers from post-traumatic stress disorder and social anxiety as a result of his injuries, he's made a new career in photography, running JJD Photo 2 Art in Charlotte, North Carolina.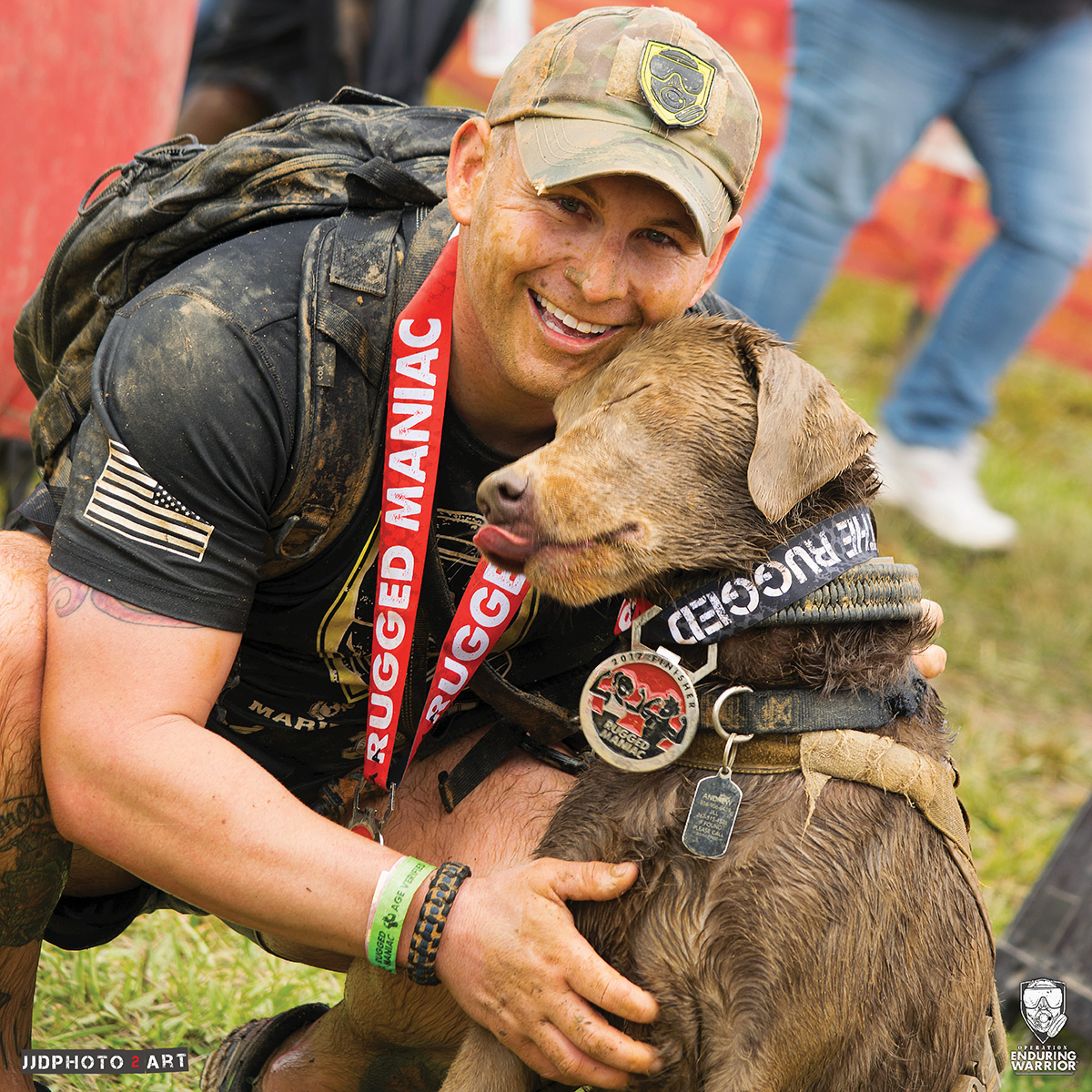 Dukes was also drawn to volunteer his talents on behalf of Operation Enduring Warrior, a nonprofit that helps veterans with disabilities participate in challenging athletic events, such as Spartan races, mud runs, skydiving outings, and more. As a volunteer photographer at these events, Dukes has captured profound images: a one-armed veteran climbing a 20-foot wall with his full-size service dog strapped to his back, and two blind veterans with prosthetic legs completing a Spartan race, for example.
"To convey images of that to other people is a blessing," he says. "The huge gym rats [at the events] stand there and watch our guys go through obstacles and say, You know, I thought I was tough and strong, but I will never be that tough and strong."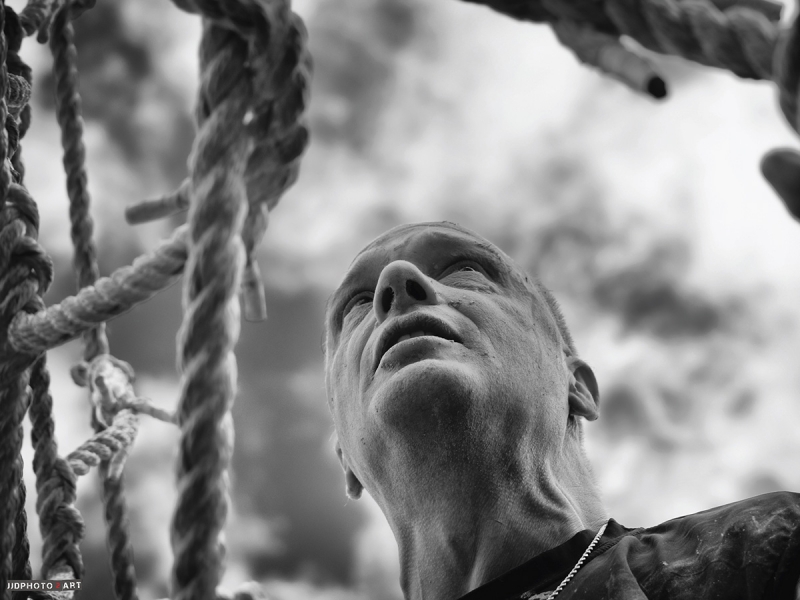 "What I like to do is tell a story with the images—not necessarily a big-picture, here-is-everything-that-is-going-on story—but zoom in and really focus on a moment, an expression, a touch of hands, something that relates to the struggles that our athletes are going through." 
Dukes' photos are posted on the organization's website and Facebook page, where they motivate participants and others. "It also gets the word out to other veterans who are sitting at home and wasting away, who might say, If this guy is out here doing this, what is my excuse?"   
Though the events can be arduous, even for Dukes, the rewards are worthwhile: "We race as a team and we stay together. We go as fast as the slowest person."   
Amanda Arnold is associate editor of Professional Photographer.