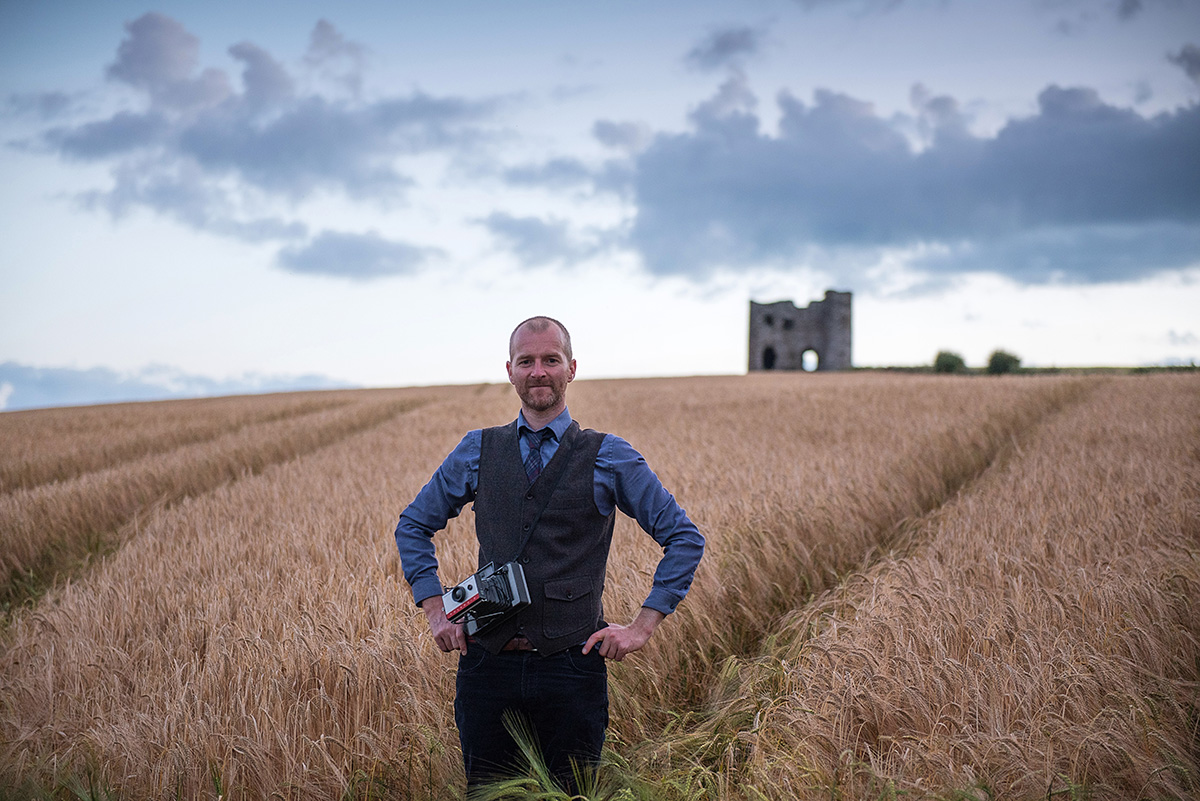 From Ireland to LA and back again
Growing up in Northern Ireland during the conflict known as the Troubles, Jay Doherty was surrounded by political and sectarian violence complete with armies in the streets. During his youth, he found an escape in skateboarding, which opened a new world and gave him an appreciation of alternative cultures, graphic art, graffiti, the written word, and photography. The connection to photography was particularly strong thanks to Doherty's father, an accomplished photographer who had a profound influence on a young Doherty seeking to express himself.
The emotional escape provided by skateboarding and art eventually led to an actual escape all the way to Los Angeles. Doherty embraced the surf and skate culture of Venice Beach and ultimately found work in graphic design for the skate industry. That time in California and the influences he experienced traveling up and down the Southern California coast can be seen in the energetic, informal, and pleasantly irreverent images Doherty now creates as one of the most sought after wedding photographers in Ireland.
Here, Doherty shares insights from his professional journey.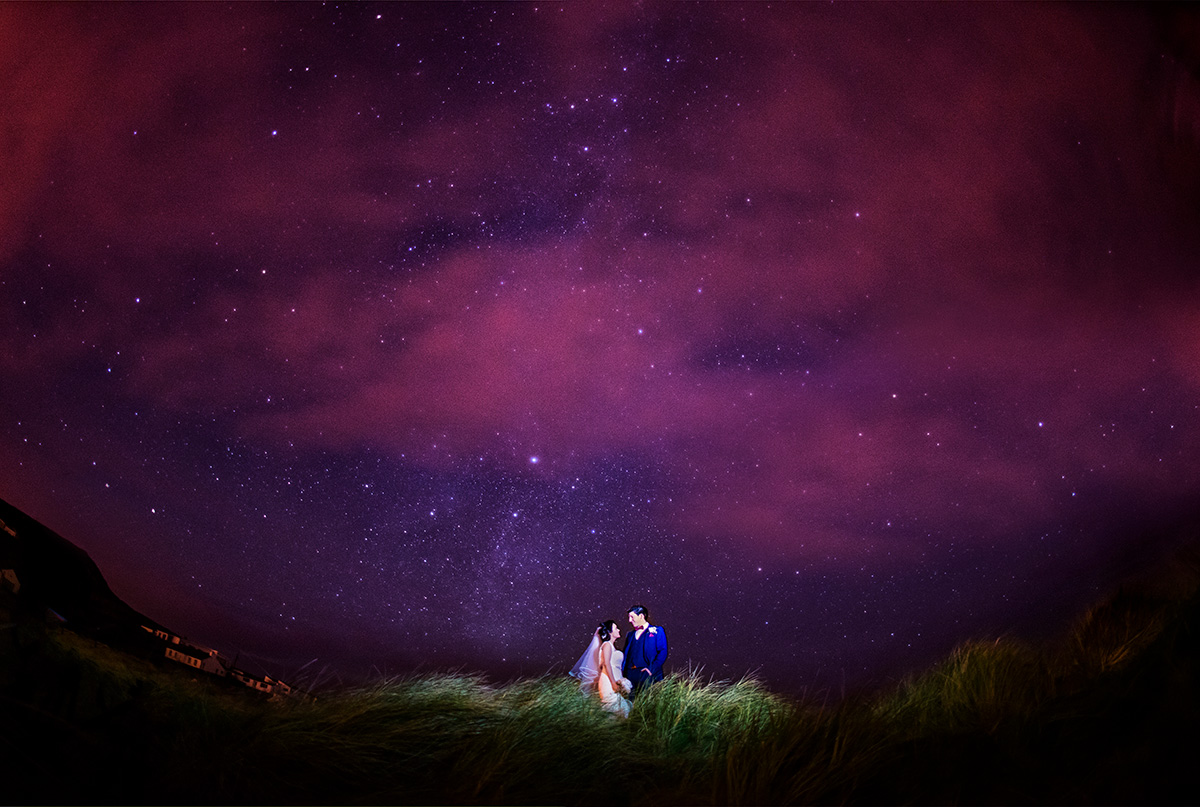 How on earth did you go from working in the skate industry in LA to starting a wedding photography business on the northern coast of Ireland?
I was living a dream that I could never have imagined as a teenager in California. Life was good. Beyond good. Then, six months later I was caught by immigration without a valid visa and politely told to leave the U.S.A. After leaving LA, I was back home, in January, in the rain, with no job and no prospects. But the fire had been lit. I knew I needed to pursue my dreams with all my vigor and that life was not going to simply award me. I applied for a job at the local paper shooting weekend parties at nightclubs, people's houses, restaurants. It was a harsh learning curve, low paid, late hours, and zero glamour. I learned my craft at that job, including how to work with large groups of people and how to flee my comfort zone. I made every single mistake in the book and more. But I learned the value of hard work.
I shot a friend's uncle's wedding for a few pounds, as he wanted someone to document some of it from a distance. I guess that was my entry into the wedding world. My two brothers got married soon after, my surf friends began to get married, and I shot them all, for little to nothing. It grew from there, organically really. I took advantage of anything that resembled an opportunity, said yes to every offer, and worked like crazy for the next five years.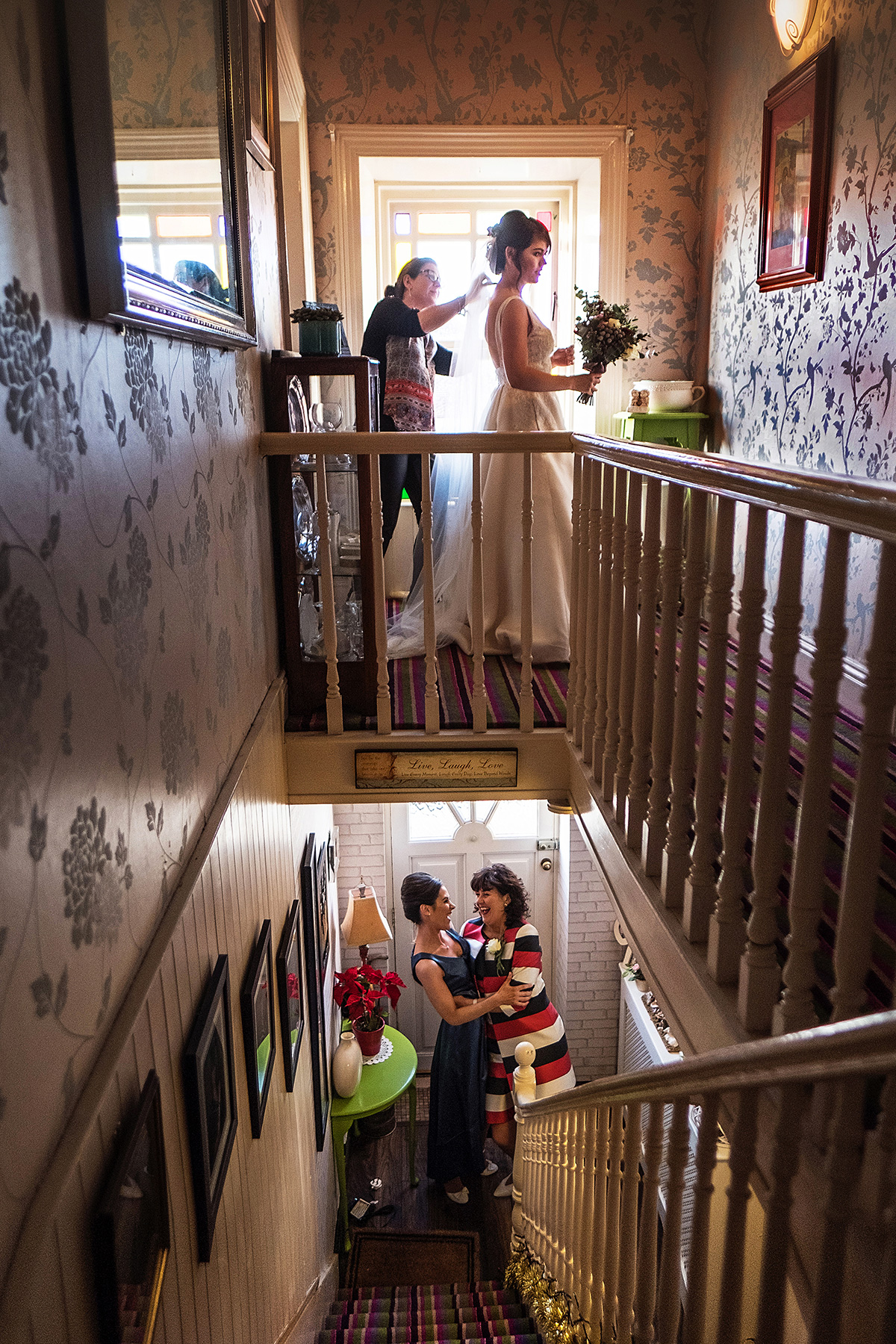 How do you work with clients to develop unique images and bring out their best?   
My background in photography is the streets, the outdoors, the sea, the mountains, the action, and the energy of life. After a few years of fairly conservative output, I slowly began to push the barriers of my wedding photography toward what was in my heart. I love life, I love people, and I want to take them on the adventure that perhaps they thought they'd never have. I seek to help them mark their wedding day with a momentous experience, flee their comfort zones, and introduce them to my world to some degree.
To get them to open up and work with me, I befriend my clients. We drink tea and talk about their lives and their dreams. I show them my work. I relate the possibilities that I envision for their day, and then we work out a plan. Then, on the big day, I work fast and effectively, and endeavor to do so without causing much discomfort. In return, my brides and grooms blow me away with how much energy they are willing to give.
Tell us about the physical environment near you and how it affects your work.
I now live on the northwest coast of Ireland, on the Inishowen peninsula in Donegal. The wild Atlantic sea brings great swells of cold waves that have shaped our coastline into a rugged, cliff-lined, dramatic heaven. Our beaches are unspoilt and empty, our water clean and teaming with seals, porpoises, basking sharks, and the occasional dolphin. It is inspiring in the extreme. The weather is often rough and turbulent. The wind and rain are not strangers here. In many ways these forces have shaped me into the professional I am today; there is opportunity in adversity.
What are your best tips for marketing a photography business?
There is no better marketing and sales approach than giving good service every single time. You will enjoy referrals, and your reputation will grow strong. It takes hard work over a long period of time, but it will pay off. It's also important to be respectful and humble, grateful for the gifts of life, and kind to not only your clients but also their families and everyone you encounter. I try to over-deliver every single time and blow people's minds with service and experience. The mighty [author and motivational speaker] Jim Rohn said it best: "Always do more than you are paid for, to make an investment in your future."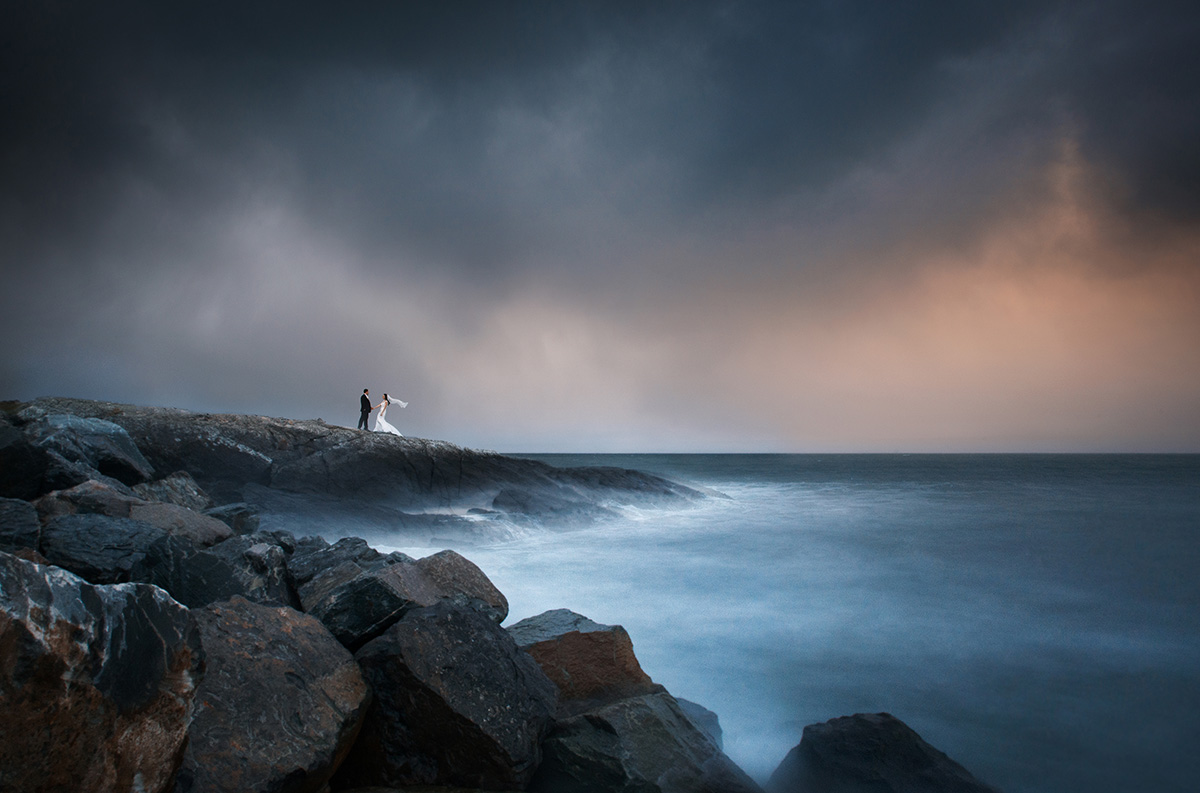 What challenges do you see in your local market?
Challenges are a good thing, and they are plentiful here in Ireland. Ireland fairly knocks you into shape as a craftsman. Our people here are warm and friendly but sometimes reserved with their emotions. However, if you gain their trust, they will often open their lives to you.
What advice would you offer aspiring wedding photographers?
There is no substitute for hard work. Bad news, right? But then again, it is as simple as investing your energy in your dreams for a long period of time. You will watch as many fall off along the way, but stay strong, have a dream, and pursue it with massive energy. Life is short, and sometimes the windows of opportunity open only briefly. When they do open, have courage and go for it with all your might.
Surround yourself with hard-working creatives; ditch the toxic people in your life. Work tirelessly on your craft, set up photo shoots as often as possible, and have your camera in your hand every single day. Know that most people who know success have gotten there through hard work, making lots of mistakes, and spending many early mornings and late nights on their craft.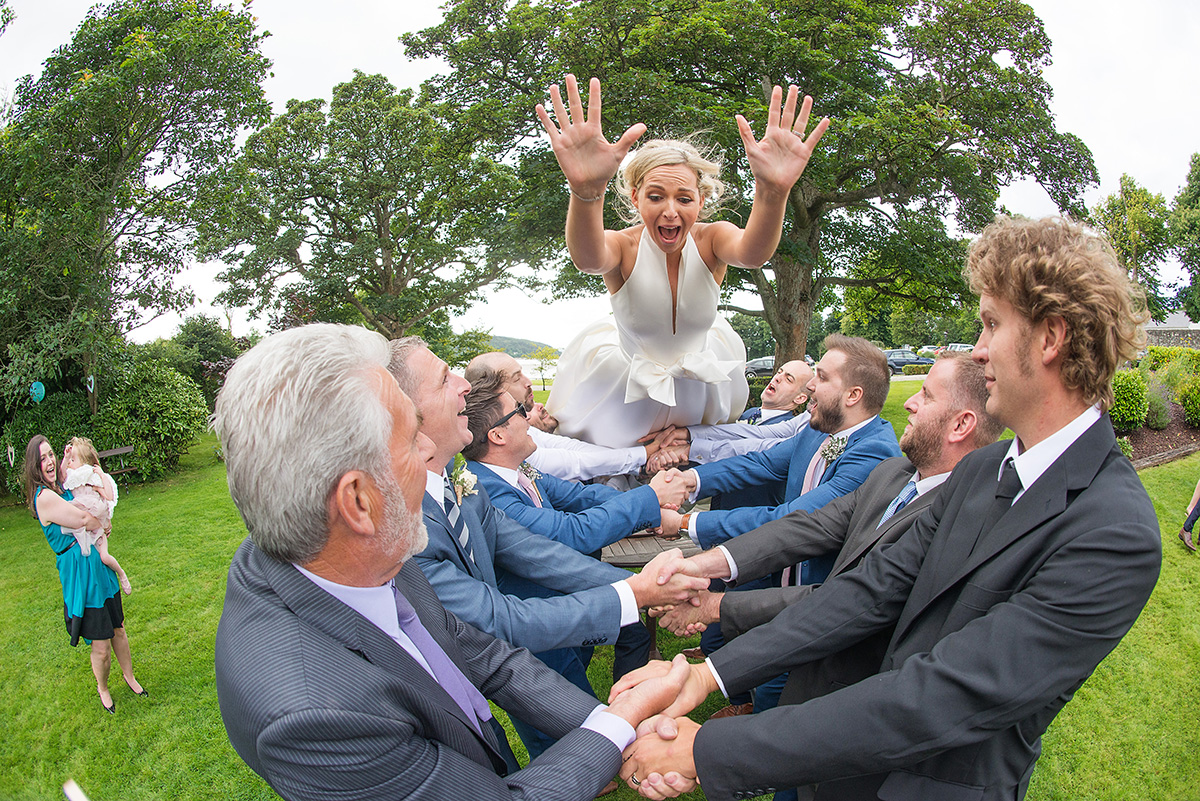 Any final words of wisdom?
Please do not let your failures dictate your future. We can start a fresh chapter at any time.
After all, life is a beautiful thing, and the gifts are there for those who believe and are willing to put in the hard yard.  
Jeff Kent is editor-at-large of Professional Photographer.