Tera Girardin was at a crossroads. After running her Minneapolis portrait photography business, Tera Photography, for a dozen years, she was stagnating. She wondered where she was going as an artist and if she should find a new direction.
Girardin began thinking about revitalizing her passion for photography by pursuing a personal project. She wanted to separate her life's work from her client work and refill her creative cup with a project that was just for her.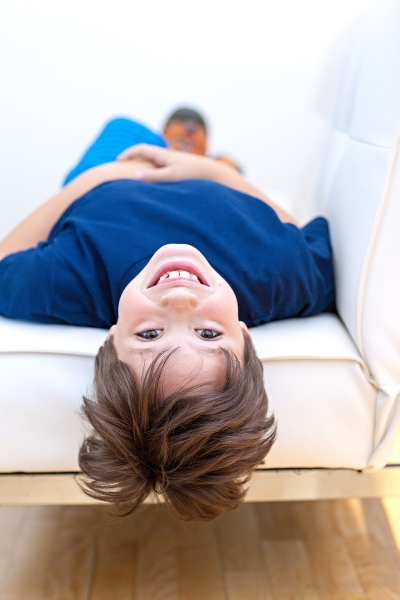 A NATURAL FIT
Right about the time Girardin started her business, her youngest son was diagnosed with autism at the age of three. She'd been heavily involved with the autism community ever since. For years, she'd been casually photographing kids from her son's classes and programs, always with the idea of showing their sunny traits.
Thinking back on those years of photographs and her commitment to issues surrounding autism, Girardin had an epiphany: She would produce a book on autism. The book would feature portraits of children with autism and tell their stories through bright photography, her personal insights, and words of wisdom from the children's parents.
The sticking point was she had no idea how to do it. Doubt crept in. Girardin had been inspired by similar ideas before but never acted on them. "It's easy to let all those little objections get in the way," she admits. "There are all those things you tell yourself that prevent you from making a big move: It's too hard, it'll take too much time, I don't know how to do it. And if you listen to those little objections, you never take any chances."
This time, something was different. Girardin steeled her resolve and told herself not to worry about the end goal. Instead, she would focus on tackling one task at a time until she reached her destination. "Breaking down the process into small steps helped me get past any doubt and get to work," she says.
PORTRAIT MAKING
The first step was doing something that Girardin knew how to do well, photograph children. She would spend the next nine months photographing kids and their families for the book. She started with families she knew from her son's various programs. Most people loved the idea, and word of her project spread quickly. As more people signed up, Girardin slowly built an invested audience for her book.
When Girardin got a new subject, she'd set up a session similar to any other child portrait session. The main difference was that she was shooting for her book, not for specific client requests. She photographed based on a concept she'd created for the book overall and how the images would appear.
To gather the background information on each child, she wrote an application form that included questions for parents to describe their child and share other relevant information. Those forms served as background information for the text of the book.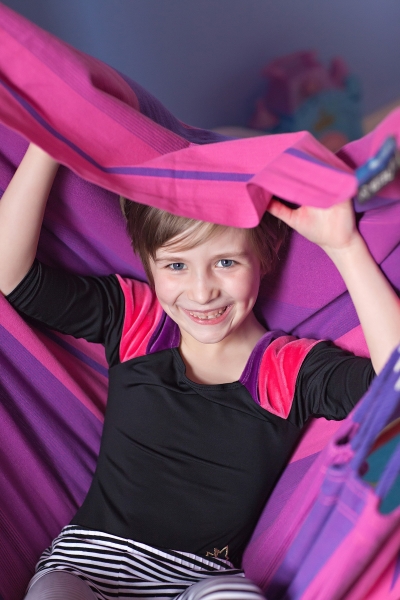 PUBLISHING
As the portrait sessions for the book drew to a close, Girardin started searching for a way to get the project published. She decided to self-publish the book with the assistance of Wise Ink, a publishing consulting company based in Minneapolis. Wise Ink provided everything including editorial, layout, and marketing assistance. They also connected Girardin with several authors who shared insights from their experiences and provided feedback to help Girardin navigate her experience as a first-time author.
Self-publishing requires fronting the money to print a run of books, working with the printer to get the product produced, and finding a distribution method. Girardin ordered 1,000 books, which she sells primarily through her website and ships herself. She also sells books through Amazon, where the heavy commissions are a tradeoff for the fulfillment and shipping offered through the Amazon network. In addition, some local stores carry the book.
"It's not cheap to self-publish, and it's not for the faint of heart," warns Girardin. "This project is from the heart, not about the money, but I couldn't go into debt for it. It needed to make sense."
FUNDING
Girardin needed to raise production money, so she turned to crowdfunding through Kickstarter. Kickstarter funding is an all-or-nothing venture. Because you have to hit your financial goal to receive any money, it's important to set a goal that provides what you need without going unnecessarily high. Girardin needed about $15,000 but set her public funding goal at $12,000. She launched the campaign and watched the donations steadily climb to $8,000. Then it stalled. She had one week left to meet her goal or lose the funding. She wasn't sure what to do next.
Then something amazing happened. One of the boys featured in the book heard his mom talking about the Kickstarter campaign stalling. He made a video asking for support. "Please help out. I really wanted to be in this book," he implored. His mom posted it online, and it went viral. Within 24 hours, the project was fully funded at slightly under $15,000.
To succeed on Kickstarter, it helps to have a following in place. It's difficult to simultaneously build up an audience and convince people to help fund your project. Instead, you need a dedicated following that believes in what you do. When it's time to launch your campaign, you can tell everyone to take action.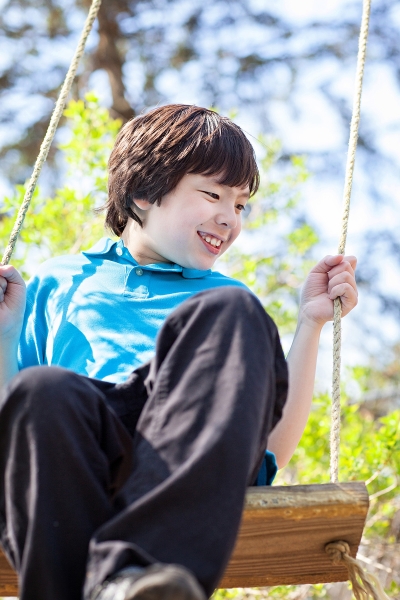 MARKETING
Girardin's book is somewhat unique in the publishing world since it's a portrait-based book with 30 subjects. That means there were 30 families involved and actively following the process. Those families galvanized into a small social media audience, which expanded exponentially to their friends, their friends' friends, and so forth.
Girardin provided regular updates throughout the process. She was honest and transparent, allowing people a glimpse into her experience as a novice author trying to manage a book publishing project.
"I felt that I needed to be organic and genuine, not salesy," she says. "I didn't mind admitting that I didn't know what I was doing. I was learning along the way, and I invited people to go on the journey with me. That resonated. I told people that I was going to show them how beautiful these children are. They responded by saying, Yes, I want to be part of that."
Girardin timed the book release for April 2017, National Autism Awareness Month. This helped drum up interest with the local press. She created a press kit, researched journalists who cover related topics, and sent materials to those contacts. Those efforts led to a 3.5-minute segment on local TV as well as a live interview with the local CBS affiliate. Instant buzz was her reward. 
RESULTS
Her efforts led to a successful launch of the book, which Girardin hosted at her studio on World Autism Awareness Day on April 2. Through pre-orders and books provided to Kickstarter contributors, she sold enough to cover expenses and put the project in the black. She's considering another print run to accommodate continued demand.
But for Girardin, simply seeing the book in print is an accomplishment in itself. "I would have been content if I'd printed just one book for each family," she says. "That would have felt like the completion of a project. However, all the positive press and interest in the book has been inspiring."  
---
Lessons from a first-time author
Stay out of your own head. It's so easy to get in your own head and stop yourself from doing big things. When doubt creeps in, break your project down to one step at a time. Focus on the immediate task and avoid getting overwhelmed by the entire process.
Recruit friends and family. If you can get friends or family to help you promote, do it. It helps expand your reach and shows more support for the project. It makes the project seem like it's not all about you.
You'll surprise yourself. You have more skills than you realize. For example, all those design and Photoshop skills you use on client projects are valuable in creating book design concepts.
Be clear about what you want. Even if you can't always articulate it, know what you want, have that clear vision, and stick to it. If you let yourself get sidetracked, then it's easy to get lost.
Be curious about the process. Be willing to try new things and to be interested in learning. Every new undertaking is an education, and you'll be more successful if you embrace that learning process.
Don't be afraid to ask for help. People who support you may offer to help. Don't be afraid to take them up on it, or ask for help when you need it. People want to be a part of your story. 
---
Jeff Kent is editor-at-large of Professional Photographer.