In April, Sony made what could be the most exciting announcement of 2017: its a9 camera. I was able to spend a day shooting with this powerhouse of a 24-megapixel full-frame camera—long enough to form some initial opinions.
Some of the most notable features of the a9 include 20-frames-per-second silent continuous shooting at full resolution with excellent AF and tracking, no electronic viewfinder (EVF) blackout, improved battery life, and a compact body with a few physical improvements over other a7-series cameras. For the full reveal, you can watch a replay of the launch webcast. (Full Sony a9 specifications)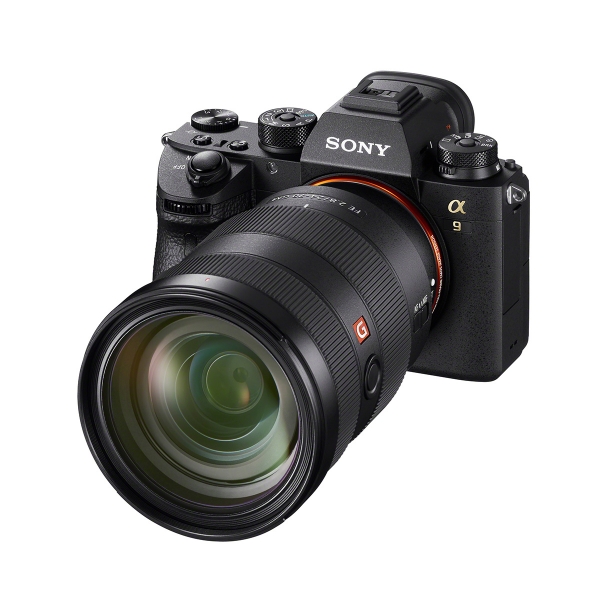 Like the a7-series, the new a9 is compact and lightweight compared to a DSLR and measures 5x3 7/8x2 1/2 inches with a fully loaded weight of 1 pound, 7.7 ounces. It's surprisingly comfortable to shoot with using the new FE 100-400mm f/3.5-5.6 GM OSS, the FE 24-70mm f/2.8 GM, and the FE 70-200mm f/2.8 GM OSS lenses.
Sony set up demos immediately following the press conference. I picked up the a9 and pressed the shutter. For a second I thought it wasn't working. It's virtually silent, with no shutter noise, and there was no EVF blackout as it sped along capturing 20 fps.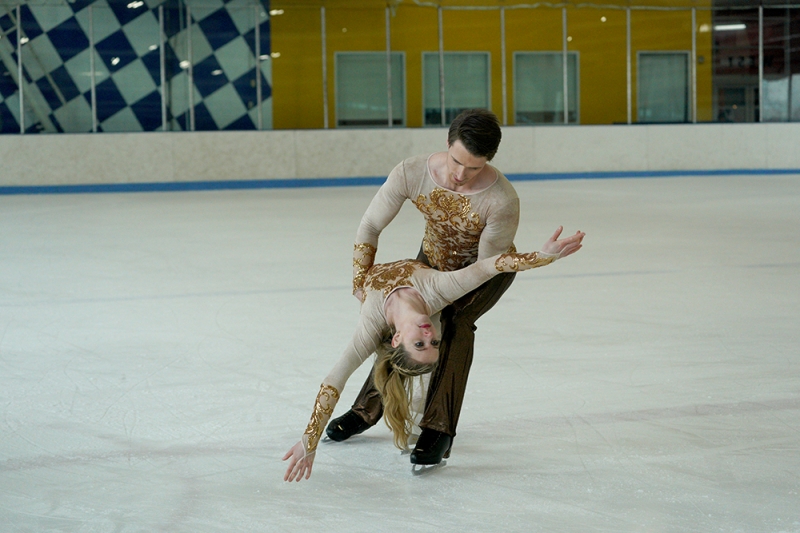 Fast forward to the next day when a group of journalists spent hours photographing hockey, figure skaters, and a full track and field event. Shooting at 20 fps, which uses the electronic shutter, the a9 is capable of capturing up to 362 large/fine JPEGs or about 222 raw plus JPEG continuous frames. It took a little while to get used to the high-speed capture—almost like going from a small, compact car to a Maserati and feeling a bit out of control with the latter. With the new stacked CMOS sensor (the first full-frame stacked sensor of its kind), the read speed is incredibly fast. Sony also claims AF calculations at 60 times per second. Autofocus is blazingly fast, as is tracking. Of course, the accuracy of autofocus depends on the AF mode selected, but with almost 700 AF points and about 93-percent coverage, you're almost assured a high percentage of sharply focused images.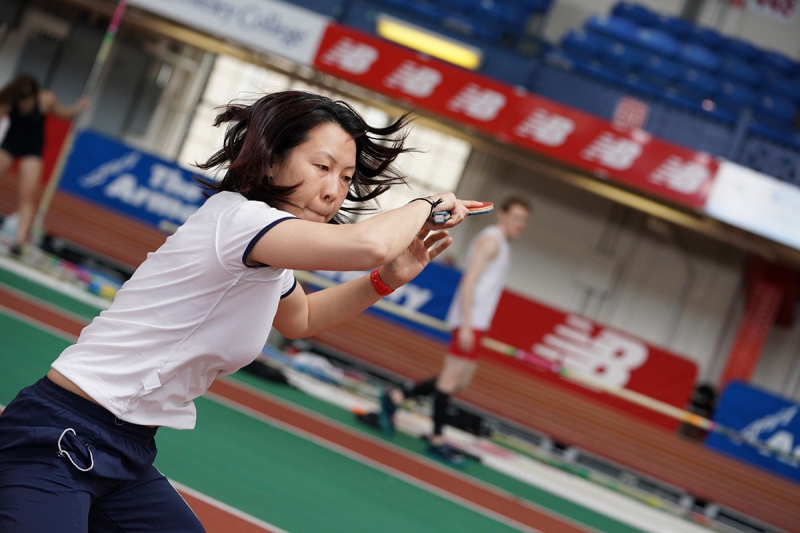 Even more impressive is the fact that there's no blackout, and shooting at 20 fps looks and feels like you're shooting video rather than still images. Of course, it's easy to end up with hundreds more images than you need, but you'll likely never miss a moment—even those you didn't see in the moment. I did feel a little guilty consistently shooting at 20 fps because it almost falls into the spray-and-pray technique. But you do have the choice of slower continuous shooting (10 fps, 5 fps with the electronic shutter; 5 fps, 2.5 fps with the mechanical shutter).

One of the major shortfalls of Sony's a7 series cameras has been battery life. Fortunately, the a9's battery is billed to provide double the capacity. By the end of a full day's shooting with the EVF, the battery was 23-percent full—and that's after capturing almost 1,900 images. A colleague said he managed to capture about 7,000 images on a single charge. And if that's not enough to impress, there's also a new battery grip for the a9.
Other features I like include the addition of a joystick, a repositioning of the movie button that's easy to reach but less likely to be pressed accidentally, and the custom options that allow you to set and save multiple preferences. The latter is extremely convenient when you need or want to change AF modes, shutter speed, aperture, etc. It's like having presets for different shooting scenarios. The camera is equipped with a PC Sync Port, Wi-Fi, Ethernet, and RJ-5 ports.
Dual SD/SDHC/SDXC card slots are handy; although, only one of the slots supports UHS-II cards. The Sony a9 supports 4K video but it seems to be targeted more toward still photography since it lacks important video features such as S-Log.
Overall, I was pleased with the Sony a9's image quality, but in reviewing my photographs I noticed some image noise in background shadow areas even at ISO 2500, so we'll run more low-light/high-ISO tests when we have access to the camera for a full review.
The Sony a9 is a pro-level camera at a pro-level price of $4,500. Sports and wildlife photographers come to mind as its most likely users because of its performance, but even with the new 100-400mm FE lens, some action photographers will need longer lenses, and we're not sure if or how mounting a lens via an adapter will affect Sony a9 performance.
The a9 is a great option for wedding photographers, photojournalists, and other pros (or semi-pros) who need or want a camera that not only keeps pace with even the fastest-moving subjects but provides a cloak of invisibility with its silent shutter.
Theano Nikitas, a full-time freelance writer and photographer, has been writing about photography for 20 years.