Descended from the Profoto classic Softlight Reflector, the new OCF Beauty Dish features some bold modifications to make it small and lighter while maintaining its ability to create creamy, crisp light.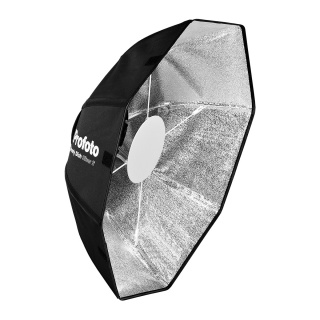 This beauty dish is made of fabrics rather than metal and collapses to fit in a small carrying bag. Just snap it onto an OCF Speedring—no rod fumbling required—and get a full 56-centimeter light modifier.
It comes in silver or white and includes a deflector plate, diffuser, and carrying bag. It can be used with Profoto B1 and B2 Off-Camera Flashes and OCF Gels. Suggested retail is $179, speedring sold separately.