What you need is a consistent message
Overwhelming. It's a word Sacramento-based photographer and much-in-demand marketing consultant Teri Fode uses a lot, especially when she describes the pressures photographers face to keep their businesses prospering.
"Almost every photographer I meet tells me it is overwhelming to keep up with the rapidly changing world of social media and other marketing tools," says Fode. "I hear them. They're faced with the prospect of learning about and using Facebook, Twitter, Instagram, Snapchat, blogging, and more, much of which is constantly changing. And most of them know that they have to wrap their heads around social media and marketing to survive. No wonder they are overwhelmed!"
After building a successful senior portrait business over the past 10 years, Fode discovered she was frequently being asked for help by photographers who admired her marketing prowess. "I was happy to help because other photographers had been so generous to me in the past," remembers Fode. "Back in the days of online forums, so many real pros were quick to offer their advice to us beginners and let us in on their secrets."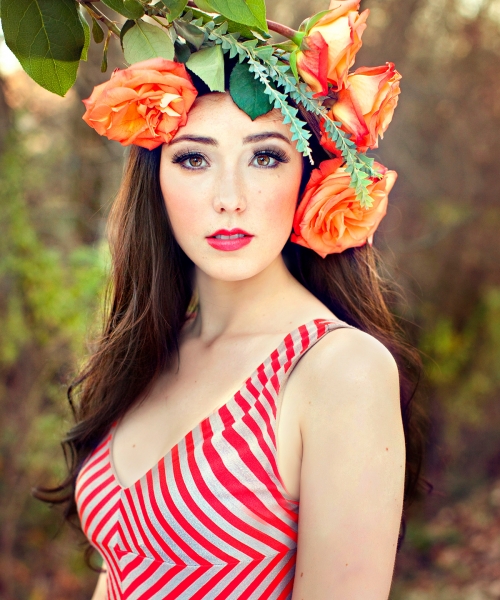 After repeated requests, she has created online courses, written e-books, and gives talks and workshops to teach other photographers how she handles marketing and branding. "I'll always remain a photographer, working in the trenches, but I find I really enjoy helping other photographers solve their marketing problems," says Fode. "I am especially targeting photographers who have been working for 10 to 20 years and feel they need to recalibrate their business."
Branding do's and don'ts
Fode begins many of her presentations by stressing the importance of branding. She explains that branding is what people say about you when you aren't in the room. "Because everyone thinks they can take great photographs today it's more important than ever for professionals to set themselves apart from the pack. Having a powerful brand statement is a good way to do that," says Fode. A great brand statement, which she likens to an elevator pitch, consists of several concise sentences that explain what you do in a creative, unique way.
 She remembers being asked what she did soon after starting her business. "I said, 'I am a professional photographer in Sacramento specializing in senior portraits.' The woman I told this to replied, 'Oh, my mom's aunt's friend is a photographer,' and she went on to talk about him. Right then and there I realized I needed to take my brand statement to a whole new level. If I had said, 'I am Teri Fode and I specialize in high school portraits for modern teens, and we create this amazing, fun, crazy experience for them, which they often say is the highlight of their senior year,' someone would never say, 'Oh my mom's aunt's friend is one of those.' I needed an answer that would blow their socks off!"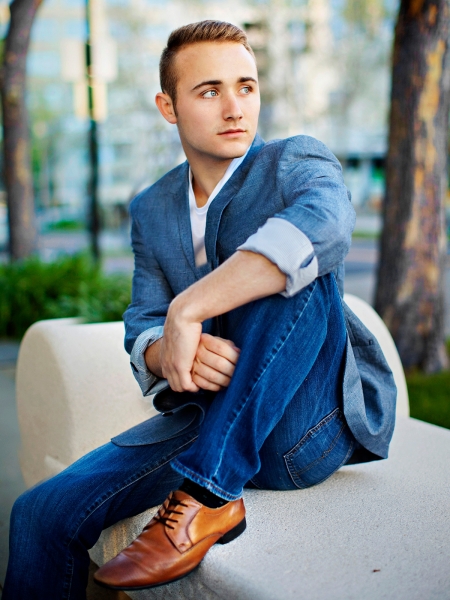 A brand statement can't be boring and needs to roll off your tongue, says Fode. "Don't just introduce yourself by your title; there are 10,000 other photographers who could say the same thing. We need to hear who you are, how you do what you do, why you do it, and what's in it for me if I hire you."
In addition to a brand statement, photographers should have a tagline they use on marketing materials. A tagline is a bite-size distillation of the brand statement that conveys immediate benefit, says Fode. It's the ultimate attention grabber, like Nike's "Just do it" or Apple's "Think different." Fode's tagline is "Be that girl," which is derived from her brand statement. She uses it on her website and on social media sites such as Facebook, Twitter, Snapchat, and Instagram.
Marketing your brand
"Market deep, not wide," is how Fode sums up her marketing advice. "So many photographers are hung up on how many Facebook followers or comments or likes they are getting, but what really matters is turning those likes into actual clients and repeat clients," says Fode. "Everyone is not your customer. You don't need to reach thousands; you just need to capture the attention of 50 to 100 potential clients with a well-branded message and then continue marketing to them."
How do you reach them? Start with blogging. "Too many photographers think blogging is dead or a waste of time," says Fode. "Wrong! Many complain that they are not getting traffic to their blogs, but that's often because they are merely posting one pretty picture after another. No one cares about pretty pictures anymore because they can get all they want elsewhere on social media."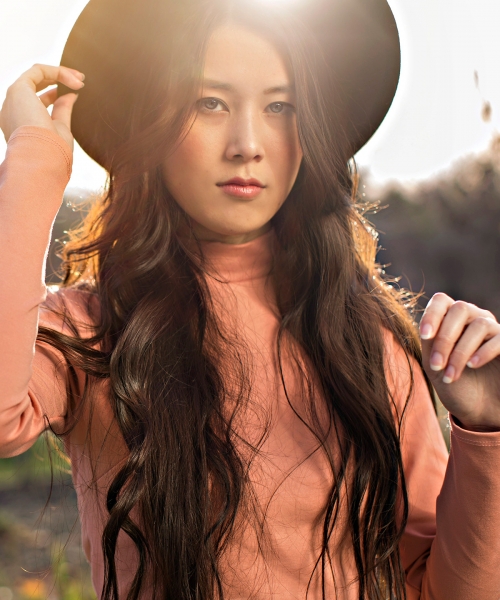 She recommends posting topics that interest your audiences, such as how to measure your walls for portraits and how to dress for photo sessions. "Blogging is an excellent way to push your content out to other social media," says Fode. "You can repurpose one blog post, pair it with a recent picture, and use it on social media as diverse as Facebook to Twitter to Snapchat. There are also programs that help automate and schedule the entire process. I only spend one day a month planning my entire social media schedule for the month, and automated programs do the rest."
To turn likes into paying customers Fode advocates creating a call to action with a link on social media that leads users to a specific event such as a model call for seniors or a sunset photography session. "Forget the pretty pictures by themselves," says Fode. "You need to say, There is more on my blog, and here's a link."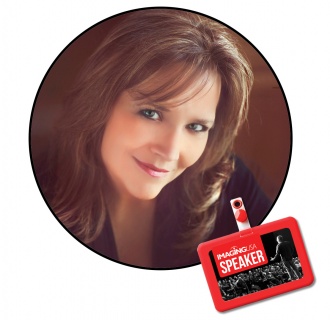 Don't miss the after party
If there's a marketing cardinal sin committed by photographers it is, according to Fode, losing touch with clients after the sale. "Too many photographers don't have a system to stay connected to clients in what I call the after party," she explains. "You should never stop marketing to your clients. It's like a marriage: You have already attracted them, gotten married, and need to keep them interested. Why divorce them after the sale?"
The best way to do this, she explains, is to keep in touch with them by email, no less than four times year. "I send them one of my blog posts or include an article that may interest them or send them details about events in my life. We've already connected so they should be interested," says Fode. She also recommends inviting them to an in studio VIP open house or other event exclusively for former clients.
According to Fode, most photographers don't target former clients. "They think they are supposed to do a newsletter that attracts the entire world to their studio. That's a big mistake," she says. "You want to become these people's lifetime photographer, and you need to keep your name in front of them. This is another example of deep, as opposed to wide, marketing."
Fode sums up successful marketing: "The goal is simple. It's all about turning likes into clients." However, as she often explains in presentations, "It's also a never-ending process that may be common sense but isn't always common practice."   
Robert Kiener is a writer in Vermont.