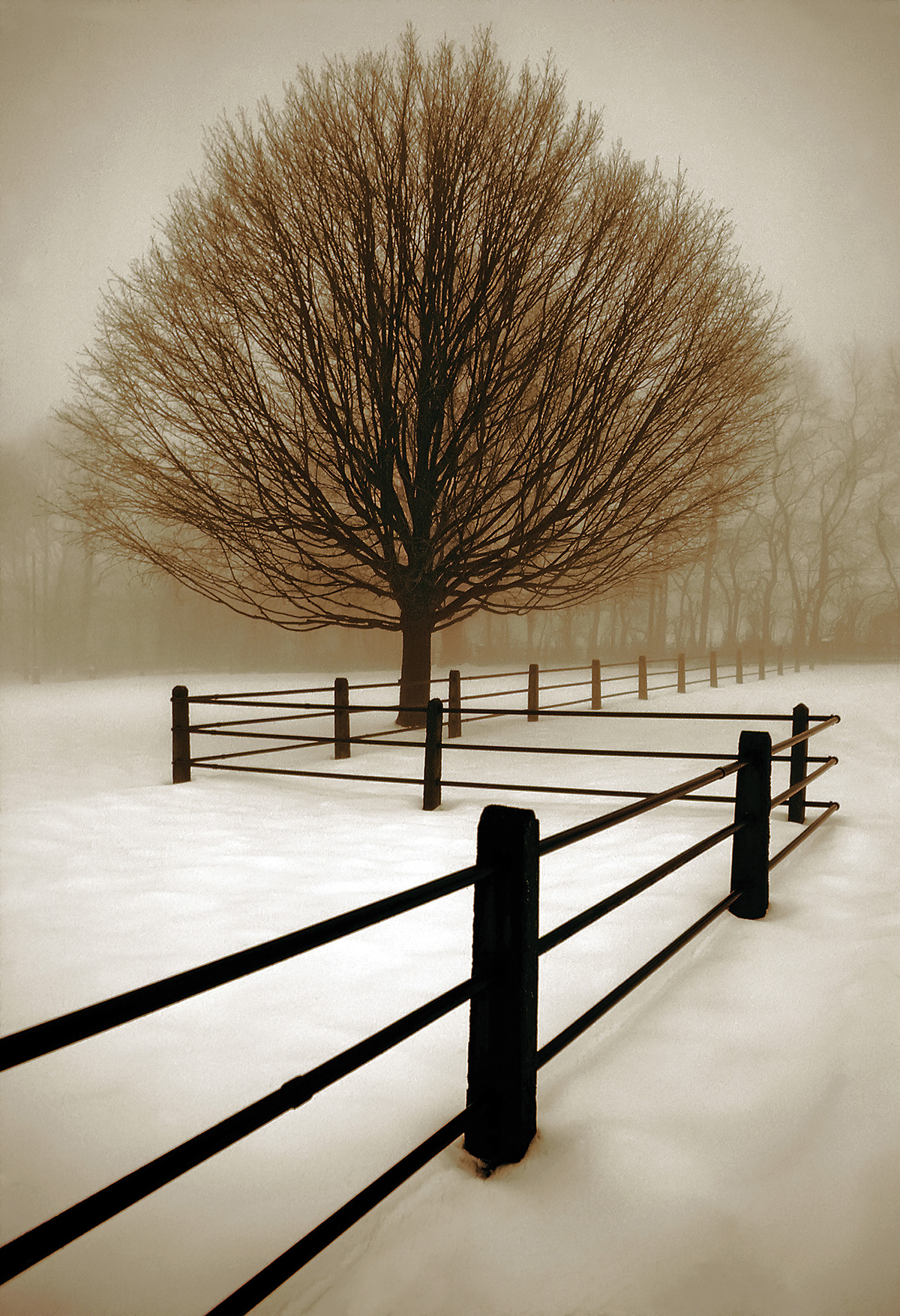 With more than 400,000 impressions (posters, prints, and more) of David Lorenz Winston's photograph "Solitude" sold since it was published in the 1980s, it ranks as one of the best-known images in recent memory. However, the intriguing story behind the image is far less well known.
Winston photographed the famous picture in the early 1980s on the grounds of the Willistown Friends Quaker Meeting House in Newtown Square, Pennsylvania.
"Adjacent to the Meeting House Cemetery is a farm," Winston explains. "The woman living on the farm planned to be buried on the same side of the fence as the cemetery, yet still on her own property, so she made arrangements for the fence to jut into her property and then back to the original fence line. The image of "Solitude" shows the portion of fence that protrudes into her property. However, after she passed away she was buried elsewhere and the fence was straightened. It remains straight to this day."
Read our profile of David Lorenz Winston in the March 2017 issue.
Robert Kiener is a writer in Vermont.