This year PPA honors Robert Freson with its Lifetime Achievement Award. Freson has been a professional photographer for more than 60 years, making iconic photographs of countless famous figures—Salvador Dali, Marc Chagall, Sophia Loren, Alfred Hitchcock, Dwight D. Eisenhower—as well as many noteworthy events, such as Winston Churchill's funeral and the nuptials of Prince Charles and Lady Diana. In addition, he's known for food photography (particularly for the successful book "The Taste of France") and destination photography (including Jamaica and Bermuda tourism campaigns).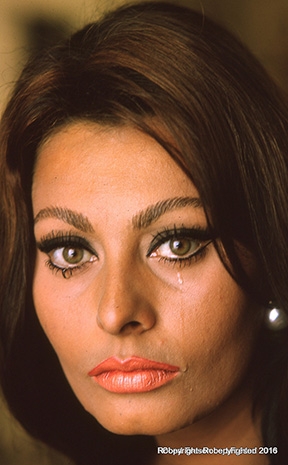 Freson began his career in 1948 at the Vogue studios. After obtaining his master's degree in photography in Switzerland, Freson immigrated to the United States, where he pounded the New York City pavement looking for a job. A few days after dropping his portfolio at Vogue, he received a telegram inviting him to work under noted photographer Irving Penn. "Everything I learned in photography I learned from him," he says of his beloved former boss and mentor. 
In 1962, after 13 years with Penn, Freson set out on his own as a photojournalist capturing images for The Sunday Times Magazine, Look, Vogue, Esquire, National Geographic, Conde Nast Traveler, Gourmet, and other publications. For 40 years he kept a studio in Carnegie Hall and one in Europe, traveling back and forth on assignment. But he admits he wasn't a studio photographer. "I was on the street," he says, emphasizing his photojournalistic bent. For example, when he went with Penn to document fashion weeks in Europe for Vogue, he would photograph the fashion collections at night and use the days to wander the streets of Paris or London making images.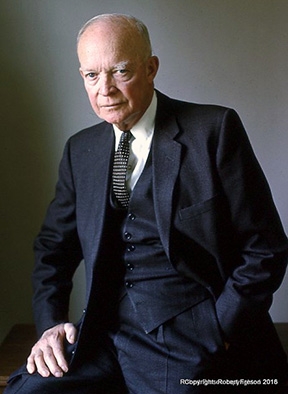 Though he made photographs of countless famous figures, two in particular stand out: actress Sophia Loren ("among the best movies stars I've ever met," he says) and former president Dwight D. Eisenhower, both of whom he photographed for their respective books. How to make a memorable portrait of a famous figure? "By letting them be themselves," Freson says, which can be difficult for someone who's accustomed to being in the public eye. "If they are famous, you try to photograph the real person behind the facade. People tend to represent themselves as they think they should be known. I like to go for the real person behind the mask."    
Capturing that truth takes time and patience. With Eisenhower, he had a full day; with Loren, he spent several days at her Italian villa. It also takes genuine conversation—connecting on a personal level via shared interests and experiences, he says. With Loren, he connected by confiding his wife's struggles with pregnancy, as the actress had recently suffered a miscarriage. With Eisenhower, he confided how grateful he was to the former World War II general. "I was in Belgium under the German occupation and so I was able to thank him for liberating us, as it was a rather unpleasant time," he says.
Freson credits his success as a photojournalist to something pretty simple, he says: being reliable. "I never came back with something that could not be used by a magazine," he says. "I always had something publishable. It's hard work being resourceful and finding a solution to a problem that the magazine did not foresee." 
Freson's professional mottos are simple, as well: Never to exploit a subject. "That is not my line of work. I love people," he says. And to photograph a scene without interfering with it. "You are there to record more than to create." 
Amanda Arnold is associate editor of Professional Photographer.