There's an old adage that the best camera is the one you have with you. For many of us, that camera is often the smartphone in our pocket. Drone maker DJI wants to add a camera to your take-it-everywhere collection. To do this, the company introduced a tiny drone that weighs just over a half pound, takes 12-megapixel photos, shoots HD video, and can cut through the air at over 30mph. They named this little aerial marvel Spark.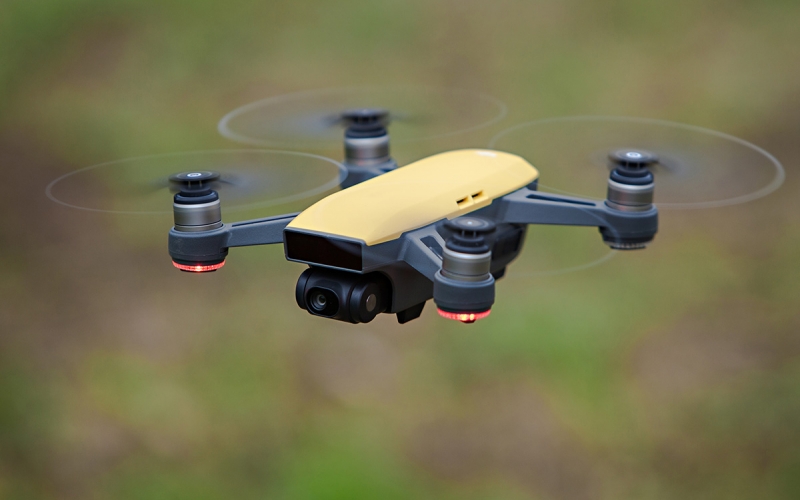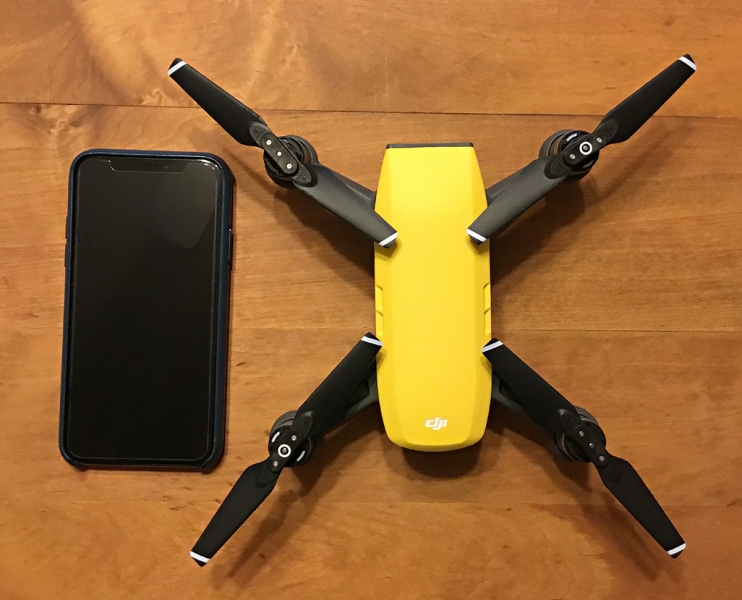 CAMERA
Spark has a 1/2.3-inch CMOS sensor that captures 12-megapixel still images with an ISO range of 100 to 1600. It captures HD video (1,920x1,080) at 30 frames per second. This combination makes Spark perfect for the take-anywhere role, with image and video file sizes for easy sharability on social media.
Packing this much capability in such a small form involved notable compromises. Raw image capture is not supported, nor is UltraHD video (4K). Unlike other DJI drones, the camera is stabilized on two, versus three, axes. This means windy days or aggressive flight movements will introduce undesirable camera movements in your videos.
That said, in the hands of a pilot with measured control inputs, smooth video is still attainable. Some advanced photo shooting modes are retained, like autoexposure bracketing (up to three shots) and a setting that can capture horizontal, vertical, and spherical panoramic images through automated drone and camera movements. There are enough of these advanced shooting options to make Spark attractive to photographers interested in exploring low-altitude aerial photography.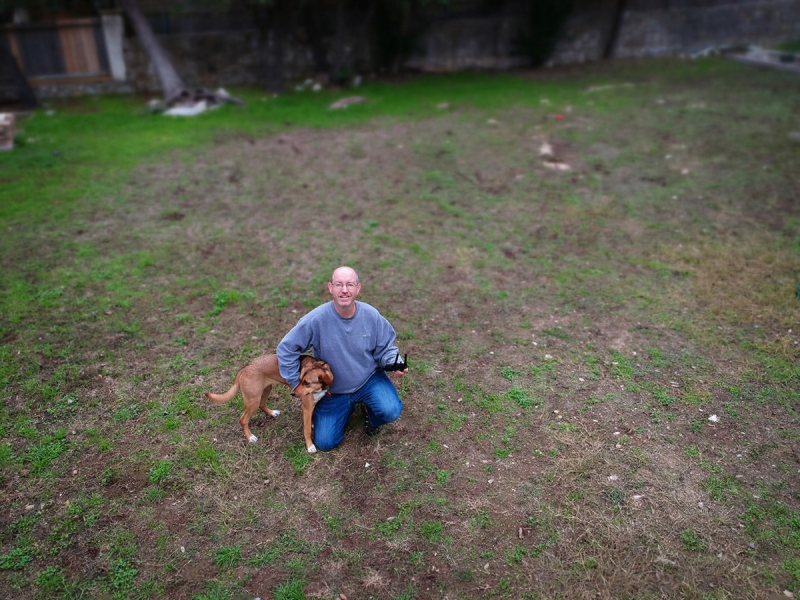 FLYING
What makes the Spark impressive is how it packs several of DJI's core capabilities into a smartphone-sized fuselage. A 3D sensing camera provides collision avoidance for forward flight, and a downward vision positioning system provides accurate hovering to nearly 30 feet above the ground. Feel the need for speed? Spark includes the popular Sport mode, which enables some aggressive flying at speeds over 30mph.
Equally impressive is that Spark inherits nearly all of the sophisticated Intelligent Flight Modes, such as ActiveTrack and TapFly and also introduces an automated QuickShot mode. QuickShot automates popular drone scenes including:
Rocket: Ascending while keeping the camera straight down on the subject
Circle: Circling the subject
Helix: Keeps the subject in focus as it performs a spiraling climb above it
Dronie: Keeps the subject in focus as the drone climbs up and away (a dramatic way to reveal where you are in a vacation shot)
Like Mavic Pro, Spark can be controlled with a dedicated remote controller (sold separately) or directly through on-screen virtual controls using the DJI GO 4 app.

GESTURE CONTROL
You can also control Spark's movements with your hands alone. Spark introduces a number of advanced gesture controls, including PalmLaunch and PalmControl, that allow you to control the drone with an outstretched hand (use propeller guards). PalmLaunch uses a new FaceAware feature that recognizes where the operator is and launches from your hand into a stable hover. PalmControl allows you to move the drone up, down, and side to side as you move your hand, giving you a Jedi knight-in-training appearance.  
Other gestures allow you to record video, take photographs, and more. Does it really work? My results have varied. Sometimes Spark tracks my hand and understands gestures with remarkable accuracy, while a few flights have involved just the opposite—moments where the drone decided it would not yield to my Jedi mind tricks.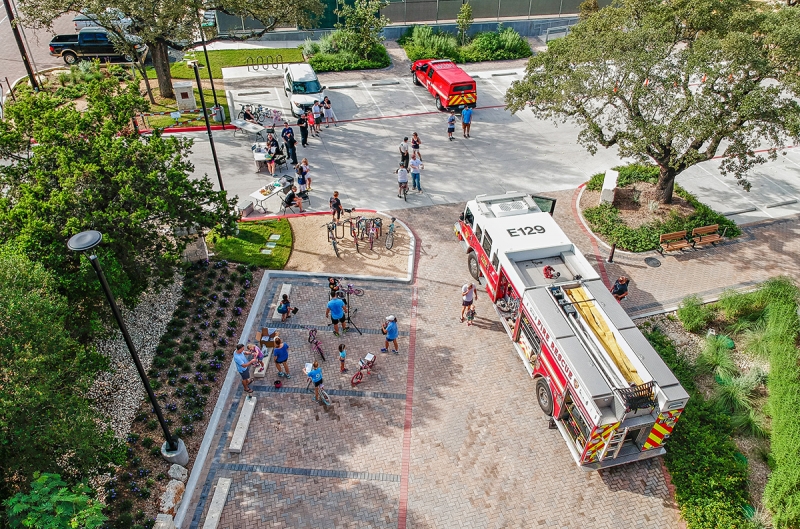 CONSIDERATIONS
There's no doubt that Spark is a ton of fun to fly. It sports a number of advanced features that make it possible for it to be the drone that gets you hooked on aerial photography or perhaps launches your love affair with model aircraft. There are some key considerations and limitations to keep in mind, though.
Buy the remote controller. You'll have more consistent control and longer range. You'll also get access to Sport mode, which is available only using the remote.
It has a limited range. Unlike the DJI Phantom 4 or Mavic Pro, Spark uses a Wi-Fi signal to transfer image and flight information back to your smartphone or tablet. The result is less range and more opportunities for interference.
Be wind wary. Thanks to access to over 18 satellites and a vision positioning system, Spark hovers with high accuracy below 30 feet. Be mindful, however, of the drone's smaller size and motors, especially when operating at higher altitudes. DJI recommends not flying if the wind is above 20mph.
Overall, the DJI Spark marks another important milestone in the stunning evolution of drone technology by offering a compelling set of advanced features in a pack-and-go size.  
Justin Moore is the chief pilot and owner of Airborne Aerial Photography.