An icon gets a digital update
The original 1963 Olympus Pen-F was the world's first half-frame SLR, giving photographers an unprecedented advantage of compact size and versatility. Its half-frame format could yield twice the number of slides or negatives on a standard 35mm film roll.
The new digital Pen-F delivers an impressive amount of quality, capability, and creative control. The foundation is a 20-megapixel Live MOS sensor with no low-pass filter, 5-Axis Image Stabilization, and the latest TruePic VII image processor.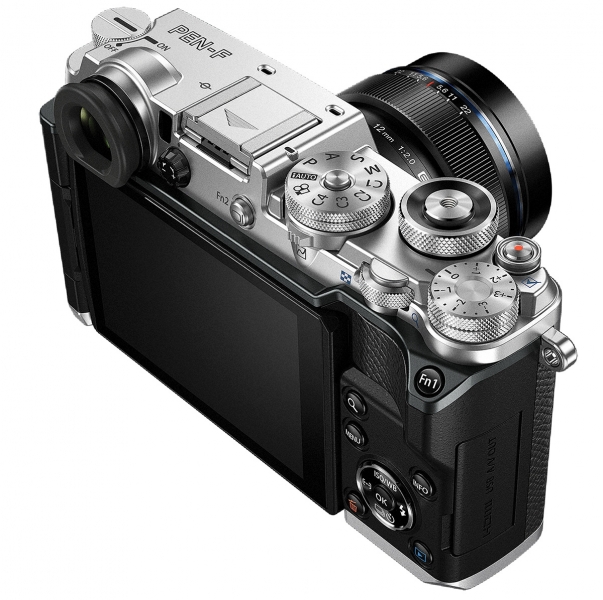 On top of that is a front-mounted Creative Dial for quick access to a deep well of filters, effects, color control, and film emulation. The 23-million dot OLED electronic viewfinder gives a 100-percent field of view and a Simulated OVF mode for a view comparable to the naked eye. It even delivers image stabilization with legacy manual-focus lenses.
We're not even scratching the surface of what's built into this modern classic. The Pen-F is available in early March for $1,199.
Joan Sherwood is the senior editor of Professional Photographer.