To create his third aerial series, New York-based Zack Seckler traveled to South Africa, where he teamed up with a local pilot to photograph abstract images of the country's diverse terrain and roaming fauna. Here's what we learned about the logistics of Seckler's project:
How did you find the pilot?
There were a lot of options I looked at, from different types of planes to helicopters, and I was trying to figure out, with the terrain, what the best option would be that would cover the places I wanted to get to. I found this guy after a lot of research who basically does tours from a light sport aircraft. He has his own air field and hangar and several planes. I contacted him and mentioned what I was looking to do. He was a pretty adventurous guy himself and he was really interested. That's basically how everything got started.
South Africa is a big country. How did you map out what you wanted to cover?
We covered 2,000 miles in a week, shooting dawn to dusk, with a break for lunch. We covered a tremendous amount of ground. I did a lot of research, just looking at images of parts of the country, looking at Google Earth and the terrain and then applying to that the knowledge of where certain animals are at that time of year. From that, we boiled it down to a general route. We would fly up high enough to see groups of animals and see the terrain and scout it out, and once we found an area that I was interested in, we would investigate it and circle it.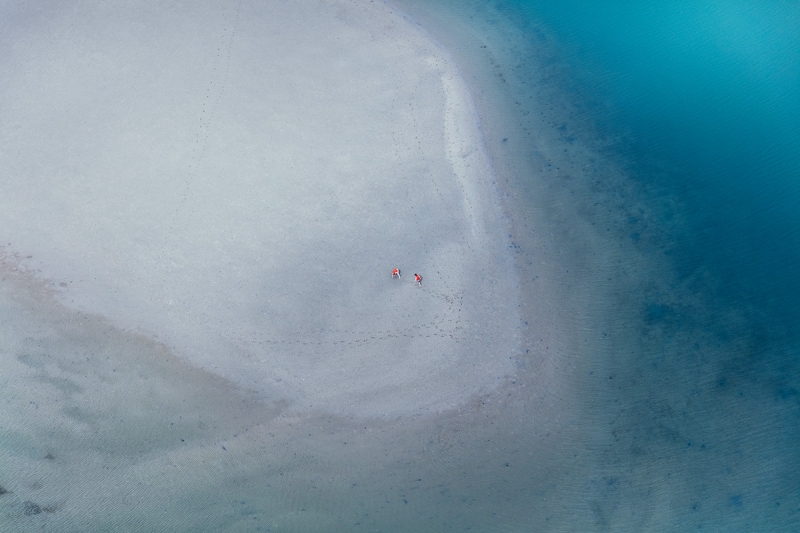 What subject matter or scenes were you most interested in photographing?
With the aerial photography that I've done, I'm always looking to create images that have an abstract nature to them—a texture to them that is somewhat painterly in nature. And then the way I photograph them is by having the camera somewhat parallel to the ground, so you don't see the horizon, which plays with the viewers' expectations about the sense of scale. The purpose is to hover on this line between the abstract and reality and use a technique that supports that objective. And generally speaking, with composition I am aiming for a sense of balance both within the composition and the color palette.
What camera did you use for these aerial shots?
There is a need to photograph quickly, so to that end for this project I used a Canon EOS 5DS R 50 megapixel 35mm DSLR camera—a blend of the max resolution you can get with the agility a 35mm offers.  
How did you point and shoot from inside the plane?
There was a small window that I was able to put my camera up to and photograph.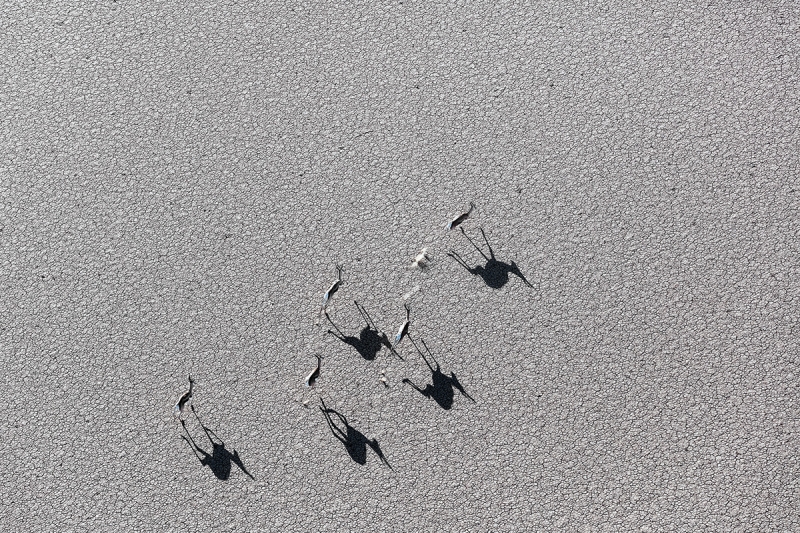 Was this an expensive project?
It's definitely an expense, but light aircraft is more affordable; helicopters are extremely expensive. This was a perfect blend of affordability and being able to cover a large distance within a short period of time.
How does this compare to using a drone for aerial photography?
The big thing is that you're covering a large amount of ground. In that area of South Africa there is an enormous diversity of landscapes and climates, from vast deserts to coastal areas to marshlands. There is tremendous variety and it's a large country, so doing that with a drone would have taken months. You would have to travel in vehicles and then launch the drone. It's not as good for scouting things quickly.