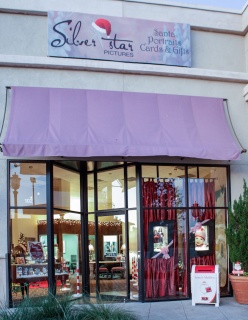 Looking for a way to supercharge profits from on-site printing? Consider pop-up retail. These temporary storefronts typically show up at malls and other shopping centers before holidays for themed pictures with Santa Claus, the Easter Bunny, or for Halloween.
Pop-up retail photography can be a lucrative endeavor, and it may be a lot more manageable than many photographers realize.
The first step is securing a high-visibility location where you can attract the right customers. Dave Stana, Cr.Photog., CPP, recommends high-end shopping areas. "The key is to approach these places as a partner," he says. "Don't think of it as offering them a service. Instead, consider how you can co-brand with them to partner on mutually beneficial promotional opportunities. A lot of these places need their spaces filled, especially during holidays. If you can help them, then you can often secure a prime retail space for next to nothing."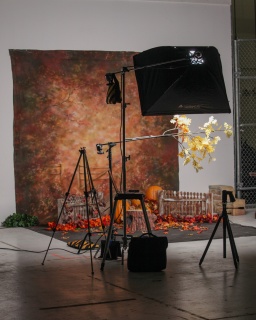 Stana's goal is to be the exclusive photographer for each venue. Sometimes that exclusivity requires a small amount of revenue sharing, but Stana finds it to be worthwhile. He now does Easter and Santa events in a number of of high-end retail centers where he's locked up high-traffic space for about four months of each year.
By setting up his scene and lighting in advance, Stana is ready for rapid-fire photography once  customers start lining up. It takes 30 to 60 seconds per client, and those who want more customized work can be accommodated in a separate portrait session.
It's important, says Stana, to shoot precisely and get as much right in camera as possible. After the capture, Stana's associate reviews the images with the customer, does some minor retouching, and prints the images on-site.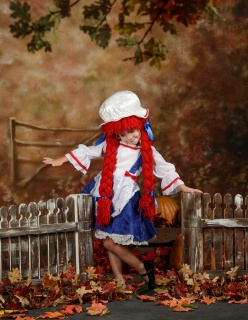 Package sales for the standard Santa pictures average $100 and can stretch up to around $300. Days with gross sales upwards of $5,000 are not uncommon.
"The best part is, at the end of the day, we're done," says Stana. "No more post-production, retouching, sending things out to labs. Our work is finished, sales are complete, and we go home."
Jeff Kent is editor-at-large for Professional Photographer.