Don't talk yourself out of success
If you're using an online portfolio to let clients view your images from the comfort of their home, you're missing out on hundreds, even thousands, of dollars of business income. Online portfolios are an easy way for you to let clients decide what they want, but they're not a profitable way to sell images and they don't give clients the exciting experience they crave.
My business transformed when I modified my sales strategy with a single change. In fact, this one element allowed me to triple my average portrait session sale. As an added bonus, my clients were exponentially happier with their session experience and their products.
I was nervous when I started doing same-day reveals and design consultations for portrait sessions. You can imagine how I tried to talk myself out of it:
• There's no way I can do a reveal the same day as the photo shoot!
• It takes days, if not weeks, just to edit my photos, never mind get them ready to show to the client.
• Will clients even value the photos if they see them an hour after the session?
After I stopped all the negative self-talk and tried it, here's what I discovered: It works and it makes me money. Lots of money.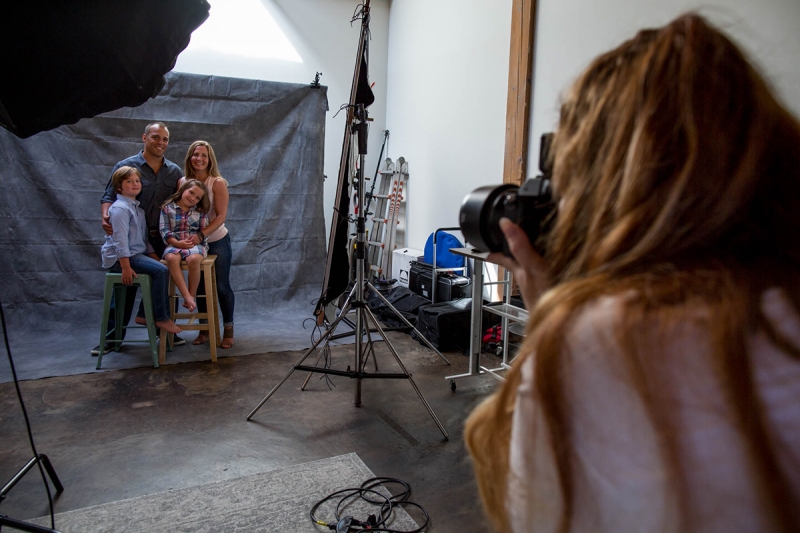 I've found that same-day reveals are perfect for family sessions in particular. Most families are busy with school activities, sports, homework, and early bedtimes. Having the reveal on the same day as the session not only makes scheduling easier for families, but their energy and excitement is so high after the session that they can't wait to see the photos. Rather than de-valuing my work, clients are impressed with the convenience and quality I'm delivering.
As with any new process, same-day reveal and design consultation takes a bit of getting used to. Here are some tips I can share based on my own experience.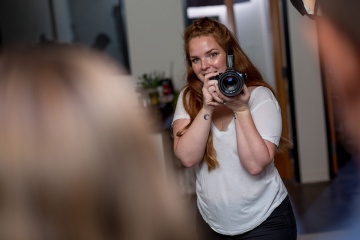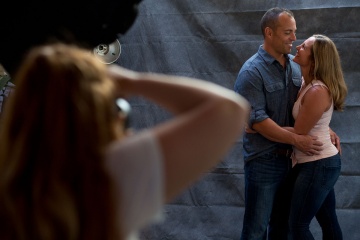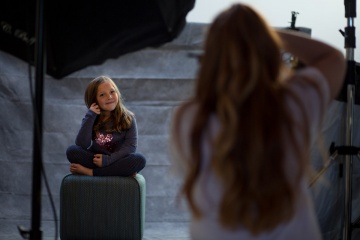 Photograph with the album and wall art in mind. First, find out during your consultation what products the family is interested in purchasing. Second, think like a cinematographer. I capture each moment like a movie scene requiring multiple angles that will be edited together. With studio sessions in particular (like these that I did with the Patrick Family on my a Silverlakes Backdrop), I capture micro-moments within each scene. On an album spread or in a wall art collection, these micro-moments bring life to one another just like you're watching a movie. We can tell a story about the relationships our clients have simply by capturing them in this manner.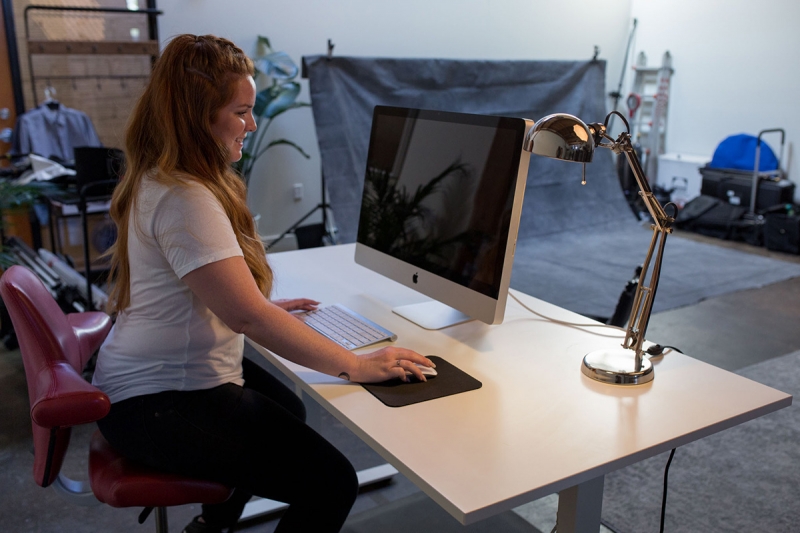 After the session, work efficiently. Give clients a comfortable space where they can relax and share their experiences from the session with one another. While they're enjoying each other's company, I'm backing up their photos and loading them straight into Fundy Designer, which I use for all of my product sales. I edit photos only after they've been purchased. I've found that as long as the exposure and white balance are correct in camera, it's not necessary to put valuable time into editing all the images because some won't be purchased. Your clients aren't focused on the amazing sky replacements or signature edits that we as photographers tend to focus on. They are concerned with how they look and how you've captured their special relationships and loved ones.
Twenty minutes is all you need. To get my photos ready for the reveal and sales session, I create a slideshow, an album pre-design, and three wall art designs in Fundy Designer. This is enough to show my clients the options they have. It takes about 20 minutes. It's so important for my clients to see artwork with their photos rather than the samples I have on the walls that feature other clients. This brings the artwork to life for them and helps them envision what will go into their home.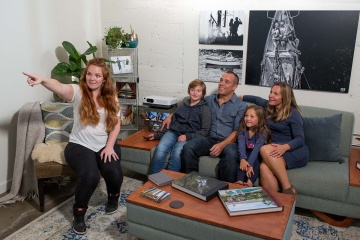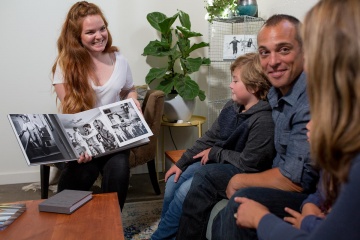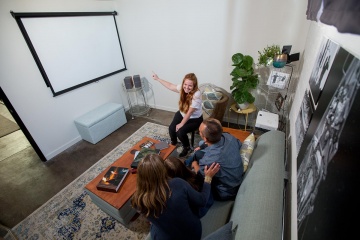 Fundy recently added skin retouching from Perfectly Clear into the software, which I add to one image and sync to all the photos before the reveal. It gives the photos anywhere from a light to high fashion retouch, depending on the mode I choose. Then all I need to do is choose the photos I want to use, and the software creates designs based on those photos. Those designs are then easy to edit by swapping photos, choosing from different layouts and designs, and zooming or tilting photos to fit better. Music is built into the software, which greatly enhances the emotional impact of the reveal. At the end of the sales session, I can order albums and wall art from Miller's Professional Imaging directly in the software.
Doing in-person sales with same-day reveal has tripled my average portrait session sale and made my clients exponentially happier. No matter how great your photography is, focusing on your clients' happiness is the key to a successful studio, and doing a same-day reveal provides a service they'd be hard-pressed to find elsewhere.
Christine Yodsukar owns and operates The Yodsukars, wedding photography and cinematography studio with her husband, Rich.