The Adorama Flashpoint eVolv 200 TTL Modular Strobe fills a niche when you need more power than a speedlight but don't want the hassle or bulk of a monolight. It's only slightly larger than a hot shoe flash and smaller, lighter, and faster to set up and use than a monolight. It also has a built-in R2 radio remote. 
I measured output with the eVolv 200 set for manual operation, using a Sekonic L-758DR meter set for ISO 100, 1/250-second shutter-speed, and the incident dome in the retracted position. The meter was 5 feet from the flash head with the exception of the Chimera Lighting Light Bank measurements, where the stand the flash moved further away so the softbox's diffuser was five feet from the meter. In each configuration the flash was fired 10 times with about 15 seconds between each firing to make sure the capacitors were fully charged.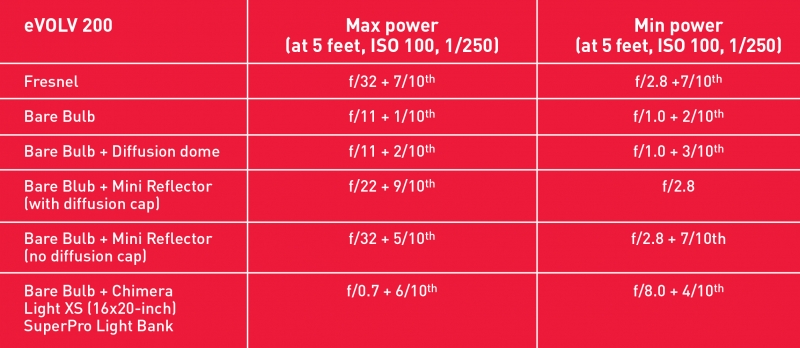 RELATED: Read our full review of the Adorama Flashpoint eVolv 200 TTL Modular Strobe
Ellis Vener is a contributing editor at Professional Photographer.