Sea Chase
Competitive sailing is a rare photography niche, but for Sharon Green, who grew up sailing on Lake Ontario in Canada, it fits like a glove.
Green's father sailed around the world when he was a young man and passed along his love of the sport to Green, who sailed competitively in her early teens. In high school, she became interested in photography, attending a summer program at the Banff Centre for Arts and Creativity led by an Ansel Adams protégé. Soon after, she trained her camera on a yacht race in Canada, and suddenly everything clicked.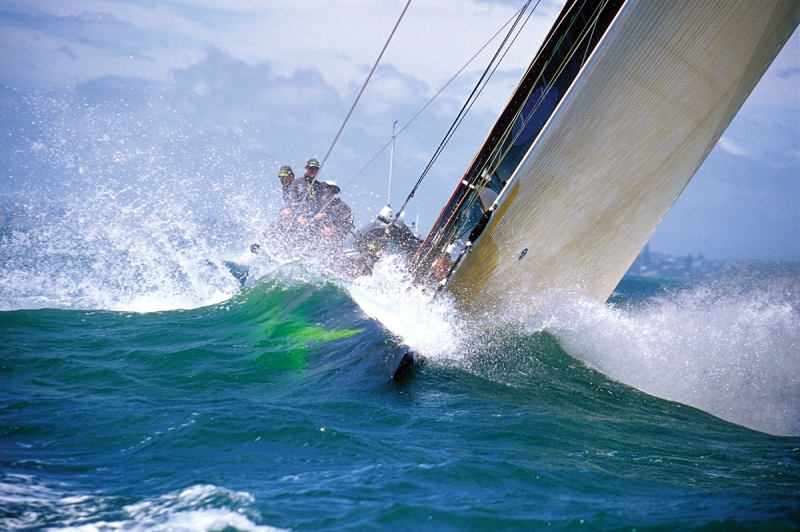 "It was the opposite of Ansel Adams," she laughs. "I have no control over my subject matter, I am not on terra firma, and I can't do long exposures." But her sailing background gave her an edge in capturing the best compositions and angles.
Thirty-eight years later, the biggest revenue generator for Green's photography studio, Ultimate Sailing, is the large-format calendar she launched when she was just out of college. At that time, she was shooting sailing images for magazines, which might typically publish a couple of her photos from any given race. She wanted a place to showcase and sell the rest of her work, and a friend suggested a calendar. The calendar, "Ultimate Sailing," is subscription based, with some customers buying it continuously for 35 years.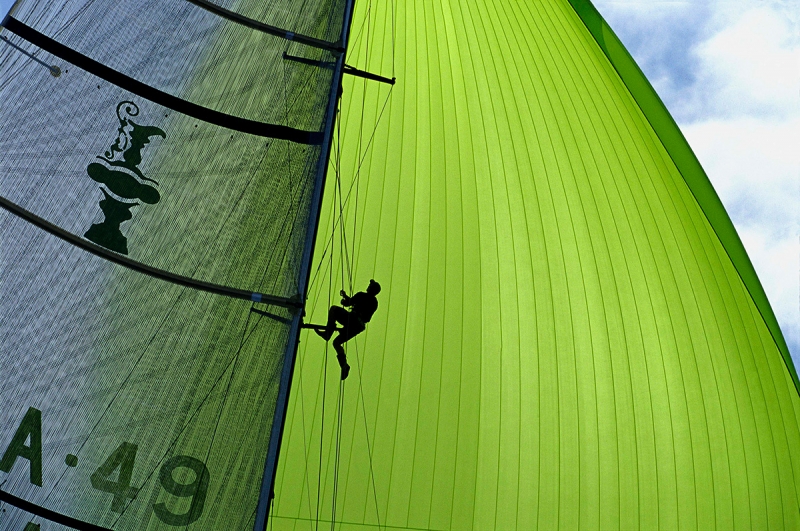 Green offers the calendar with custom imprints for corporate clients, the first of which was DuPont, which makes many of the fibers and materials used in sailboat manufacturing. These corporate clients purchase the calendar in bulk each year to give to their own clients.    
The rest of Green's revenue is generated from assignments with sponsors, event hosts, and sailing teams, who commission her to photograph sailing races. "I do local events, but mostly the big-time stuff, like the America's Cup and the Transpac Race," Green says. Much of the challenge is in the logistics—determining the perfect spot to capture photographs of the teams, arranging for chase boats and helicopters, and vetting drivers and pilots. For aerial photography, she rides in a small helicopter, and the best pilots are able to fly so close to the water that the spray splashes up into the aircraft. For the most recent Transpacific Yacht Race, Green spent 26 hours over 10 days taking photographs from the copter because the water near the finish line was too choppy for chase boat photography.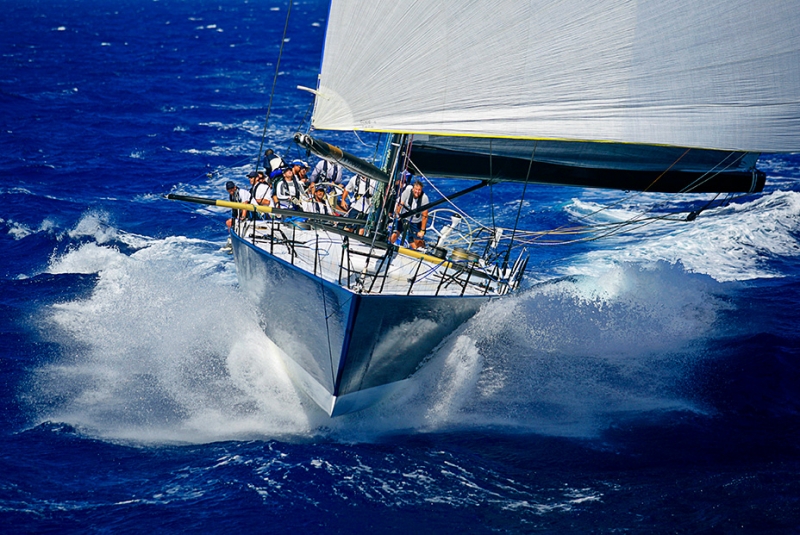 Green typically brings four cameras to a race, three of which have long lenses: a Canon 200-400mm f/4L IS USM Extender 1.4x lens, a Canon EF 70-200mm f/2.8L IS USM, and a wide-angle Canon 16-35mm f/2.8L II USM. The fourth is in an underwater housing attached to a pole that she dumps over the side of the boat so it's half submerged, with presets manually taped down and activated via trigger cable. She uses an older Canon EOS 7D model inside the Aquatech housing, and uses Canon EOS 5D Mark IVs and EOS 1DXs with the other lenses. Sailing photography is wet work, so when her equipment is not in use, she stows it in an Igloo cooler padded with towels.
Amanda Arnold is the associate editor of Professional Photographer.