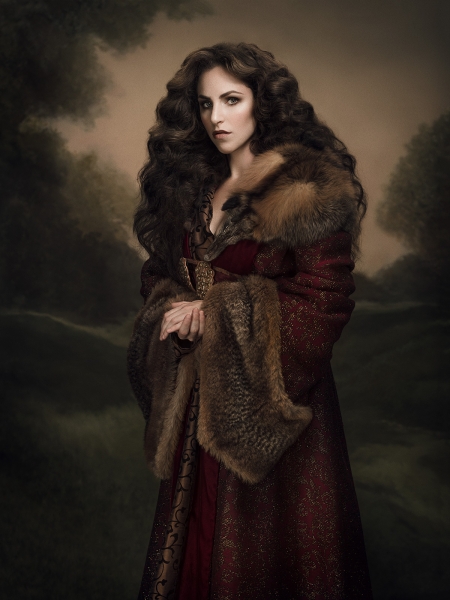 The story behind "The Queen of the North" 
Photographer: Chris Knight
Date: Sept. 21, 2016
Location: Dream Shoot Studio, New York City
Title: The Queen of the North
Circumstances: Portrait of photographer Lindsay Adler
Equipment used: A Profoto Softlight reflector (beauty dish) with a diffuser was pointed at the face. An XL Profoto Deep White Umbrella with diffuser was positioned behind the camera to fill in the shadows and control the overall contrast. A Profoto Softbox RFI 1x4-foot was to the left of the camera to give the sparkles on the dress a little pop of highlight. A Softbox RFi 3x4-foot on a boom arm was above and behind the subject for the hair light, providing the subject separation from the background while making the sky of the painted backdrop appear to emit light so that the background feels organic and lifelike.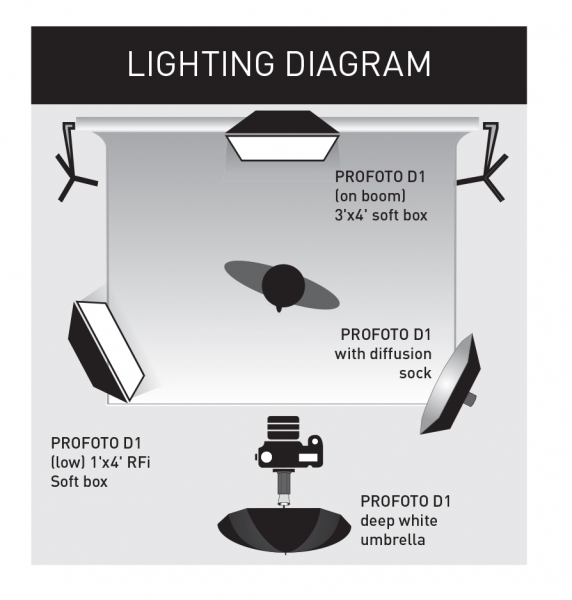 Chris Knight's comments: "Photographer Lindsay Adler and I set out to develop a character based on an exaggerated version of parts of her personality. 'The Queen of the North' was a strong, regal, stoic character with a touch of the wild. We wanted to create an image inspired by the monarchy paintings of Flemish painter Anthony van Dyck but with wardrobe stylistically similar to the medieval age (and a bit to 'Game of Thrones')—a powerful figure with a slightly untamed side. We preferred a red wardrobe. Lindsay uses red in her personal branding, but red also represents strength and boldness and instantly attracts the viewer's eye. The wardrobe was rented online from a costume shop, and we picked something that looked wild yet seemed like it could be worn by a medieval queen. The wardrobe and background are complementary colors (the greens recede visually to the red), and the remaining colors are mostly neutral: brown, gold, and beige (the sky, skin tone, hair, fur, and embellishments on the dress). The pose reinforces strength and regality. The standing position gives her an elongated shape, and her hands are clasped in front in a classic pose of van Dyck's paintings."
Eric Minton is a writer and editor in Washington, D.C.