Q. I have a good handle on doing in-person ordering appointments for portrait sessions, but how about for weddings when I'm taking 600 to 800 images?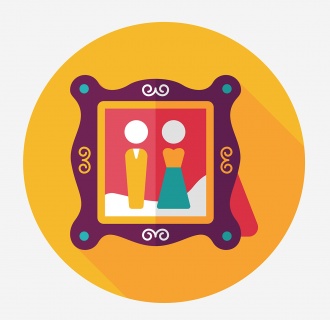 A. It's possible to do projection sales with wedding clients; however, I don't suggest sitting with them as they choose from hundreds of images to make a print order. Here's the most important point: Everything must revolve around the album.
At my studio, we start preparing clients for an album investment from the very first time they walk through our door. After getting to know them, we focus on stories of other couples and share our sample albums. The goal is to create great value in the printed story.
After the wedding, we invite the couple for a reveal of their images. We offer them a glass of champagne and share a slideshow of our favorite images. After the reveal, we give them a custom printed card with the Web address of their image gallery so they can select their album favorites. They can also share the URL with friends and family who want to purchase prints.
After we've designed their album, we invite them back for the album reveal. We've already talked to them about the cost of adding pages to their album and explained that this is why we proof the album together. We discuss each spread and they choose whether they want to keep it, make changes, or remove it. Investing this time with your clients reminds them of the value of the album. You're also able to guide them through the edits while maintaining the integrity of your design. After you've narrowed down to the must-have spreads and recorded their edits, give them the price for any added spreads they've chosen. Be brave. Just say the amount and then be silent. If it's too high, encourage them to go back through the album and see what they can live without. Or perhaps you can offer a payment schedule if that helps them purchase the book they really want.
I don't talk about print orders until the album is ordered. Throughout the engagement process, we've been talking about wall portraits and collections, but I don't want to make that sale yet. When the album is delivered and my clients are turning pages for the first time, I remind them that some of the spreads would make an amazing wall collection. About half of our brides order wall portraits.
Kristin Privette, Footstone Photography