Portrait photographer Randy Bacon launched his 7 Billion Ones website in April. But the idea to create the website, which features the portraits and stories of everyday people facing adversity, has been brewing for a long time. 
"For years and years my whole approach with photography has been trying to show the unique qualities of people and through their portraits to connect with the idea that we are each one of a kind and we each matter and that we have these stories that not only affect our personal lives but the lives of others," Bacon says. "A year or two ago, I felt like I needed to ramp up this idea, to follow the passion and artistic drive within me to reach a wider audience with this message." So he got to work on a business plan, brainstormed a name, and launched a website and social media strategy.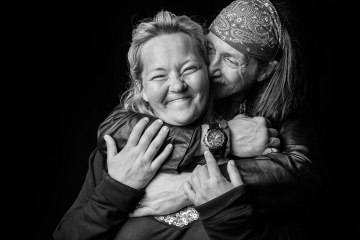 The commonality among 7 Billion Ones subjects? "They've risen above a challenge and thus are living inspirations of the strength of hope," says Bacon, who's made portraits of a teenage couple on the verge of having a baby, a mother caring for a child with cancer, and a person with AIDS, among others. For some subjects, he plans to capture multiple portraits over time to chronicle their journeys.
Bacon, who now works with a small team that helps with administrative and business tasks, refers to the endeavor not as a project or even a website. He sees it as a movement. "I have done numerous projects over my career. This is something that goes beyond the normal project," he says. "We want to empower people, and with that empowerment lives will be moved."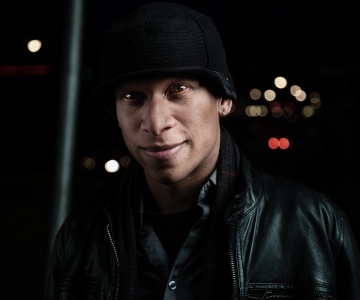 The team's aim is to post two to three portraits with accompanying stories to the website each week. But the mission doesn't stop there. Bacon has launched a Billionaires Club, a group of volunteers willing to donate money, time, and skills to the endeavor. And his business plan calls for additional work. Next, he'll reach out to humanitarian groups to see how 7 Billion Ones can bring awareness to their causes via its website and its donated photography skills. He'd also like to organize humanitarian trips for people interested in lending a helping hand. In the final phase, he plans to orchestrate local 7 Billion Ones events for volunteers and participants.
"I genuinely love people. That is why I do what I do," Bacon says. "My mantra is, There are 7 billion people in the world, and each and every one of them is a unique work of art." 
Amanda Arnold is the associate editor of Professional Photographer.