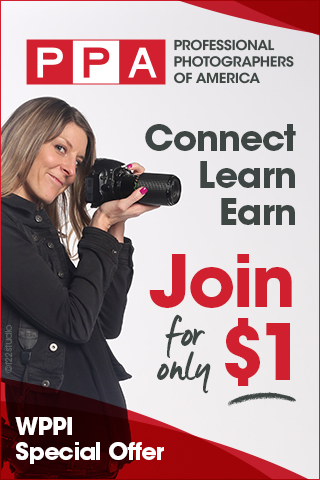 Join PPA for Only $1
:::Valid During WPPI:::

As an attendee of the WPPI conference, you are receiving this exclusive offer. You can now enjoy all the benefits that the PPA membership offers for merely $1! CONGRATULATIONS!
PPA helps working photographers make more money and improve their craft. And PPA is a non-profit that helps bridge the gap between photographers and their consumers.
You're getting the best deal here by joining a community that's 30,000-photographer strong.
Fill out the form below to continue: