Freebies from PPA
Do you like free stuff? Sure you do! Who the heck doesn't?
PPA's mission is to create a vibrant community of successful professional photographers. Of course, we provide education, resources and industry standards of excellence for PPA members; however, we believe that business knowledge is key to the industry's success overall, so you'll find lots of freebies for all photographers here too!
FREE Newsletter for Professional Photographers
Change happens all the time in our industry and it happens fast. To help you keep up with what's coming and going in the world of professional photography, PPA has a FREE newsletter called PPA Today with all- industry updates, tricks of the trade, tips and more. There's no reason not to take advantage of this free resource! Sign up for PPA Today!

FREE NEWSLETTER
ADVERTISEMENT
Business-Related Freebies from PPA
Because photography is your passion, you are going to need business-related resources to help you build, grow and sustain a photography business and be a successful working photographer. That's why PPA's comprehensive set of resources help photographers like you thrive. And because no professional photographer should go it alone, here are a few business-related freebies from PPA:
Professional Development-Related Freebies from PPA
Whether you are originally self-taught, hold a degree or are certified, there is always new information here to help you grow… especially on the photography-business side.
Watch tutorial videos, sign-up for a free webinar, or find a workshop near you…PPA members have every way to learn how to take their photography business to the next level, and you can get a good sense of what's in it for you and even try some, all for free below:
Copyright-Related Freebies from PPA
As a photographer, protecting your images is a vital part of your business and your personal brand. In essence, copyright is a photographer's livelihood. PPA advocates for U.S. copyright-law improvements by lobbying Congress and working with other visual artists' associations to make a difference and help YOU be more protected.
Here are a few tools you can access FOR FREE so you can Be More Protected!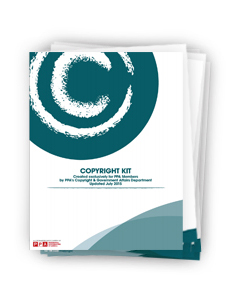 As a photographer, your images are everything. Learn how to protect them with this free copyright kit. This FREE copyright kit shows you ways to protect and guard your images. It will also show you the steps you need to take if an image of yours is stolen. Just provide us with some basic information and it's all yours!
You can only defend YOUR copyright if you know the rules. PPA has a fun quiz you can take to see how much you really know about copyright rules! Test your knowledge here to see how much you know about the copyright laws that affect you every day!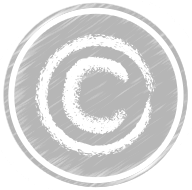 Join the Fight for Artists' Rights! Understand the importance of adding small-claims enforcement to copyright law and sign up to help now. PPA has been advocating for this for the past ten years, because it will solve a huge injustice and inequity in the U.S. copyright law system! Get updates as more members of Congress sign on and make this a reality. Add your name and show your support here!   
Quizzes & Contests
C O M I N G S O O N ! Who doesn't like to win prizes? PPA's often running contests to give away awesome prizes. You don't have to be a member of PPA, but you have to be a photographer to enter. Check back for our upcoming contests!

---
PRO TIP:
Bookmark this page and be sure to follow PPA on social media. It will help you know every time there's a new freebie available. A good way to help with your business, FOR FREE!
Or, you know, you could join PPA now and see what all the fuss is about…

TIME TO JOIN PPA
---