The PPA Loan Collection
PPA's annual International Photographic Competition (commonly referred to as 'IPC') produces the very best photographers from all over the world. Thousands of images are submitted, but only the very best get selected to be published in the esteemed PPA Loan Collection Book.
The Showcase: A Collection of The Loan Collection's Very Best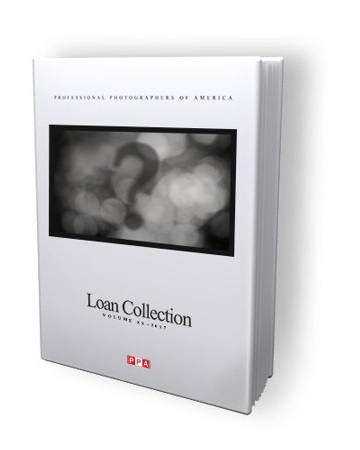 Simply put, the Loan Collection exhibits the best of the best from the IPC. These amazing images are collected into a gorgeous and massive, hardcover Showcase book. This book is made available for purchase to photographers all over the world. Most importantly, it is known for being a collection of images that set the standard for quality in our industry.
These gorgeous books are published by one of PPA's partners, Marathon Press. You can buy the Loan Collection book or the Showcase Book, directly from them!
Take a look at the most recent collection of outstanding images from IPC 2017 in the video recap below!
IPC Images on Exhibit at Imaging USA
On top of having your work collected in the Showcase book, you could be part of an even more select group of photographers by having your Loan Collection images put on display at PPA's annual convention, Imaging USA.
There, the many thousands of industry professionals who attend each and every year will have the chance to see your award-winning images up close. This is a one-of-a-kind opportunity, one that a great many professional photographers strive for, but only a select few ever attain.
Do you think you have what it takes? Well, there's only one way to find out. Learn more about how you can compete in the IPC!