IPC Critiques… Yours to Learn From & Watch for Free!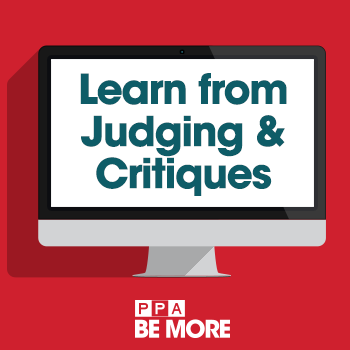 The International Photographic Competition attracts some of the best talent in the world of photography and a lot goes into judging the volume of amazing work submitted.
But did you know you can actually watch the IPC judging process? That's right! Mark your calendar because you need to see how the magic happens! Here are the upcoming judging dates: IPC Judging in 2020 will be held Sunday, August 16, 2020 at 3PM until Friday August 21, 2020.
Experience Live Judging
In-Person
There's nothing like watching something live, and the IPC judging is no exception! Live judging happens each year near PPA headquarters in Atlanta and is FREE to the public. Not only does watching the IPC judges live and in action give you a chance to peek behind the proverbial curtain, but it also gives insight into what exactly the judges are looking for. Come talk to judges, other participants and PPA staff when you make a day of IPC live judging! 
Live Streaming
This option is available FOR FREE during the entire judging of IPC, so bookmark this page and come back when the judging starts. And best of all, you don't have to be a PPA member to watch. Just create an account and then start taking it all in!
Learn from Watching Image Critiques!
Critiques are archived below! They are 5-10 minute videos, so you can view them any time! Critiques will give you advice from qualified jurors on how to improve quality, impact, and technique in your submitted images. Participating photographers offer up their critiques for the benefit of others. 
South Side Scrapper
Going to the Chapel
Bacatia dal Sole
Power Wings Skim the Frozen Pond
Safe in His Arms
Just Do It
Lakeside Love
Mister Mischief
Twilight Ride