Dog-approved
Arica Dorff takes pet portraiture on the road.
•

Arica Dorff, Cr.Photog., used to lead a completely different life. She ran a brick-and-mortar pet photography studio in Las Vegas that grossed $250,000 a year on an annual average of 250 sessions. "It was super luxury, chandeliers everywhere. We served our clients hot tea and did the white gloves when they picked up their portraits. Rolled hand towels in the bathroom—just the whole experience," she says.

Only one problem. After nine years, Dorff was done. "I just didn't want to get dressed and go to a studio every day. I didn't want to do studio work anymore, and the bulk of it was studio work. I wanted to be out in nature more. I didn't want to be living in the city I was in because I had already been there for 16 years," she explains.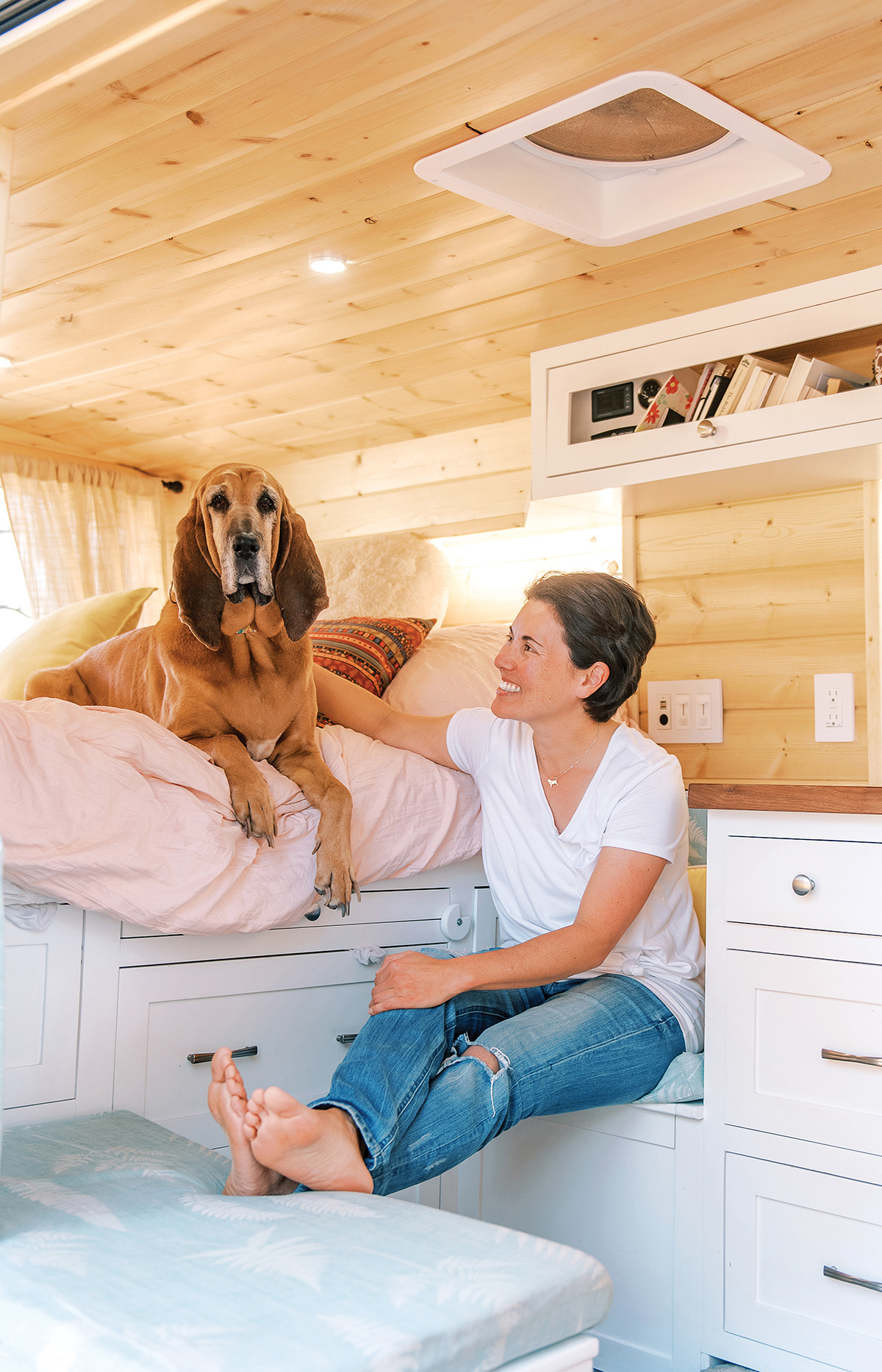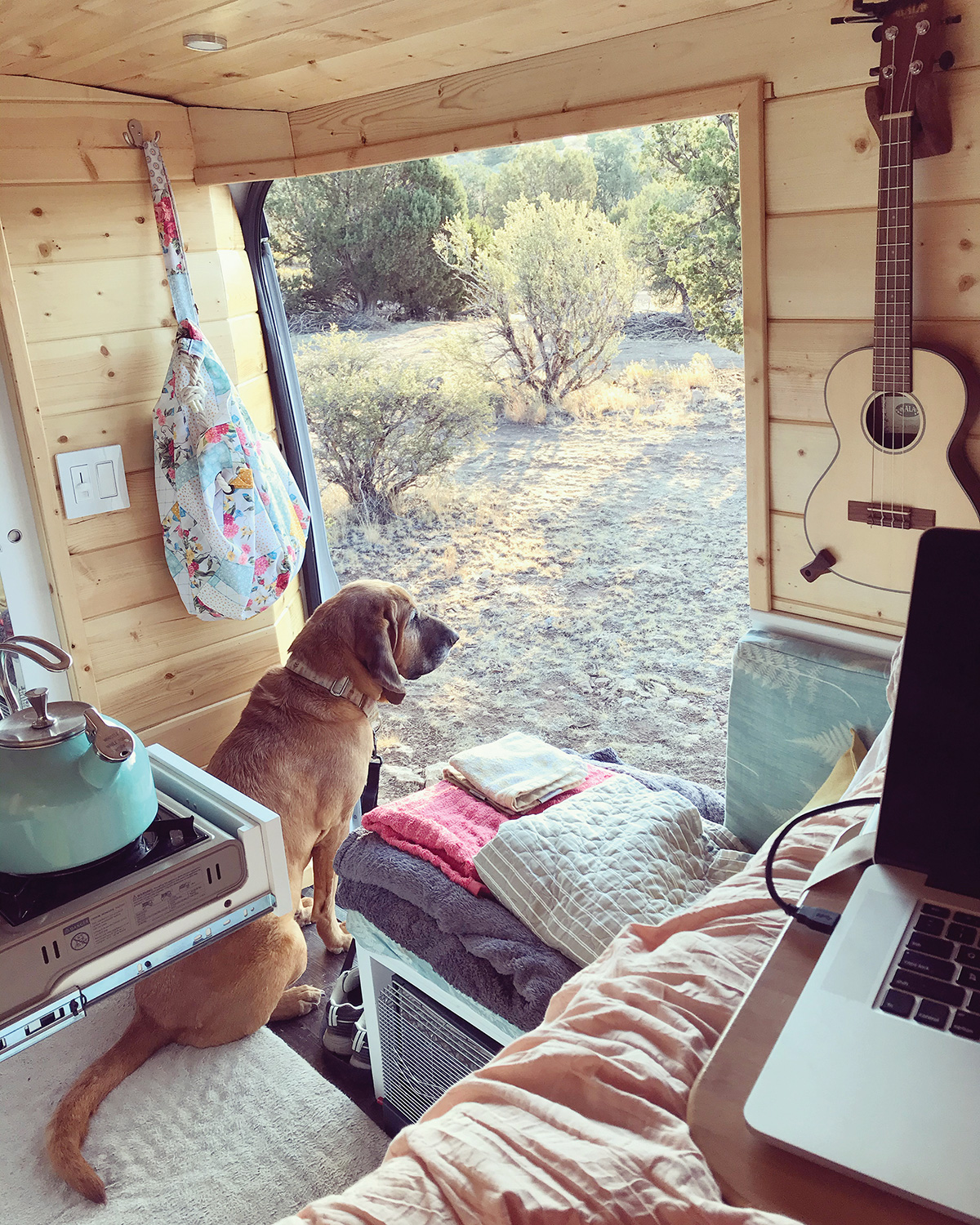 She took a leap, sold her studio, and did what her heart called her to do: take her beloved bloodhound, Gracie, for an extended camping trip in her SUV. "I actually took a yearlong break from photography. I was so burned out from the studio. I loved it, but I was burned out," she says. "I thought I would never do photography again." But after traversing the great outdoors with Gracie, she thought, Why not throw it out on Facebook that I'm on the road and happy to offer pet portrait sessions to clients and friends along the route? "So I could make money along the way and not just wander," she says. It proved to be an excellent idea. In fact, it proved to be a sustainable business.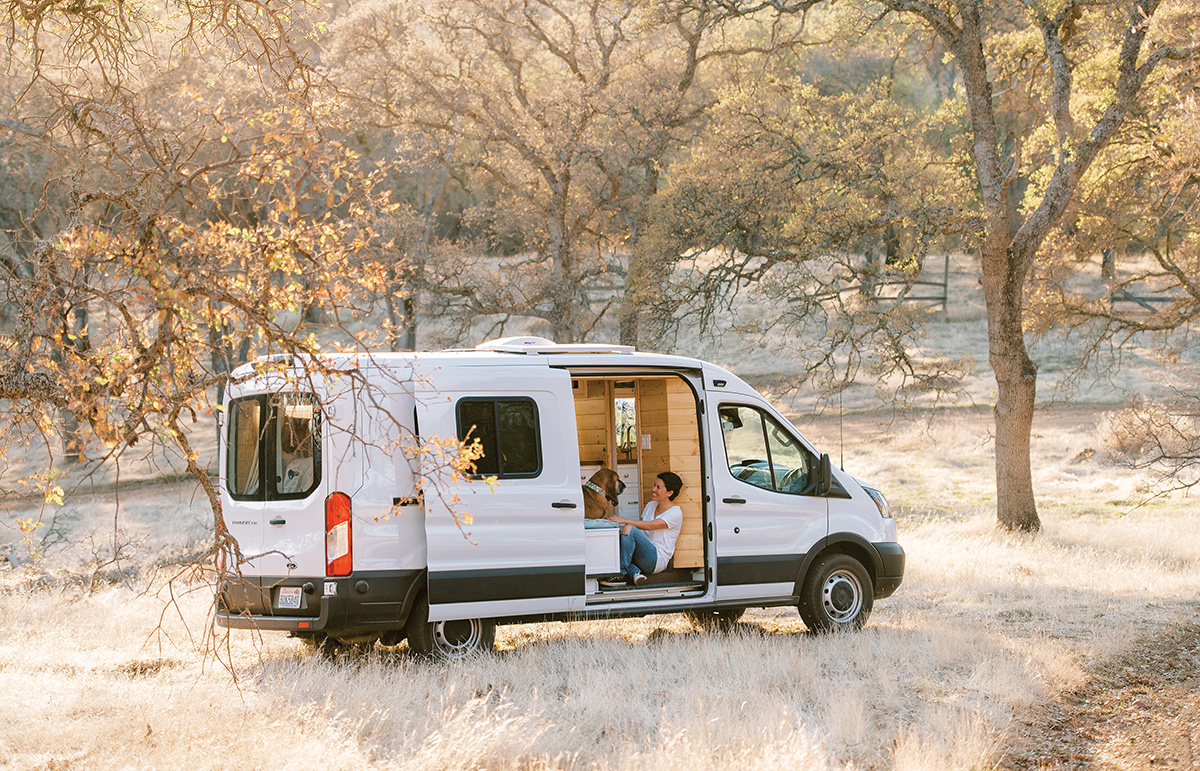 DREAM JOB, DREAM LIFE
"I always tell people, base your business model on the life you want to live," says Dorff. In her case, she wanted to live a life with her dog, travel the country, hike in nature, and experience new places. Instead of studio work, she wanted the challenge of making portraits on location outdoors—someplace she'd never photographed before, every time. She wanted to not know where the light might fall, how the sun would set; she wanted to face a new challenge with each session. "I was just wanting a change in my life and [to make] my business match what I wanted my life to look like," she says.
Today, Dorff lives in a Ford Transit cargo van that she converted into a fully equipped home on wheels, traveling the country full time and working just three months out of 12. The income she earns from the 45 pet portrait sessions she schedules during those three months, plus a bit of pet painting work (which accounts for about 10% of her business) supports her for the year and funds her retirement account. "Now that I don't have a studio and employees and all of that, I am making half the gross I was making when I had the studio but double the paycheck," she says.   
View Gallery
PET PORTRAIT JOURNEYS
Every July, Dorff begins planning what she dubs her annual Pet Photography Road Trip, a three-month journey starting in September, along which she photographs pet portrait sessions with clients. She maps a tentative route then shares it on social media, asking followers to let her know if they want to book. Sometimes a potential client who's a bit off her tentative route—for example, she's going through Texas but they live in Oklahoma—will ask if Dorff might detour their way. If it seems doable within her three-month schedule, she'll alter the route to accommodate them.
Since she's driving from one portrait session to another and her goal is to complete 45 sessions in three months' time, it's quite a puzzle to map it out, she says. She times her travel to arrive at each session destination at least four hours in advance. This gives her a cushion if there's unexpectedly heavy traffic or a problem with the van. Arriving early means more time to scout locations for the session. She's not using urban locations, so there's no need to apply for permits in downtown areas. Sessions usually take place in public recreation areas, parks, and hiking trails that don't require permits. Editing and ordering sessions are conducted remotely, and her lab drop ships products directly to clients. By the time the three months are up, all the work is done.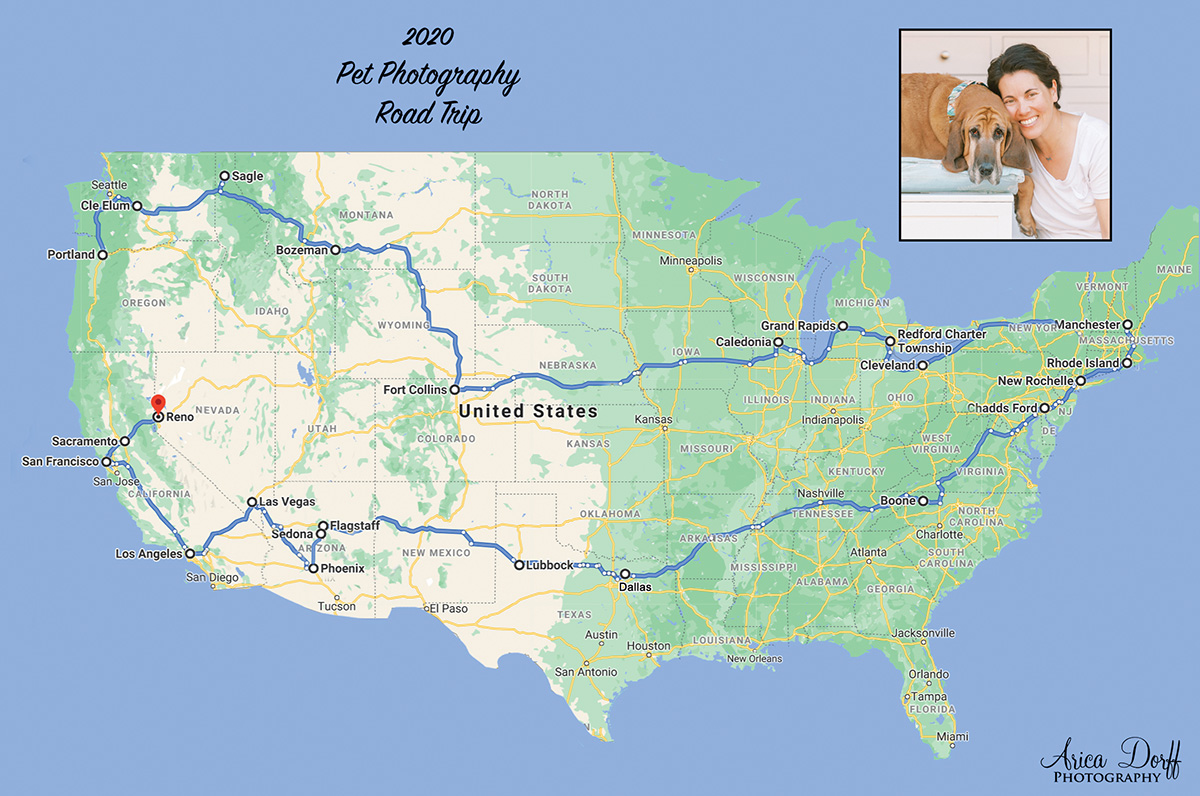 FULL-TIME ADVENTURER
For her first few road trips, Dorff stuck to the West Coast near her then home in Washington state. She camped in her SUV and experimented to see how many sessions she could book and how much money she could earn in three months. Last year, realizing she could support herself for a year of van living via three months of portrait making, she bought a cargo van, asked a carpenter friend to help her transform it into a camper, set off for full-time van life, and expanded her portrait-making road trips to cross-country journeys.
"Being able to have the van now and stand up and change and shower and wash dishes is a luxury upgrade for sure," she says. 
Many of Dorff's current clients are people she worked for when she lived in Las Vegas and who have second homes in other locales or who moved on from Vegas. "It's very transient place," Dorff says of the gambling capitol. New clients often find her through her work with pet rescue organizations along her route.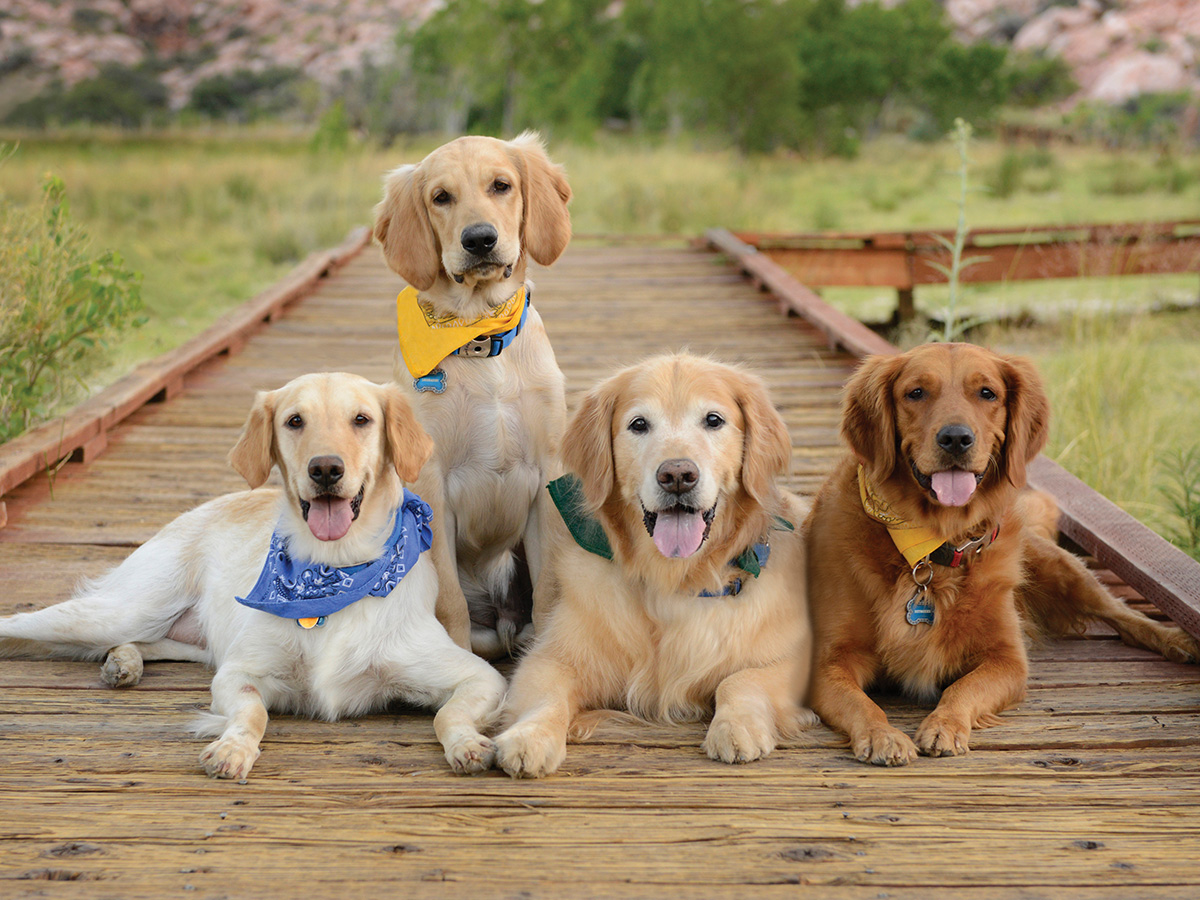 "My big thing is organic marketing. I don't do paid ads," says Dorff. "I'm not trying to book random people who have never heard of me. That's not who I'm interested in working with." Social media is the primary way Dorff markets her sessions; in fact, social media is the reason her road trip pet portrait business exists, she says.
Throughout the year, she posts snaps of her van life journey—for example, her hound swimming in a creek—and clients who follow her posts live vicariously through her. "They love that stuff," she says. "Those things have nothing to do with portrait work. It has everything to do with me and who I am." Updating her social media to convey her van life journey helps keep those photographer-client relationships alive. People often tell her they'd love to tour her van because they're fascinated by her lifestyle. 
Though she has an active Instagram account, Dorff's favored social media for business is Facebook since most clients are in the 40 to 65 age range and prefer it over other channels. "They're not people who know what TikTok or Snapchat is, and even Instagram is a stretch," she says.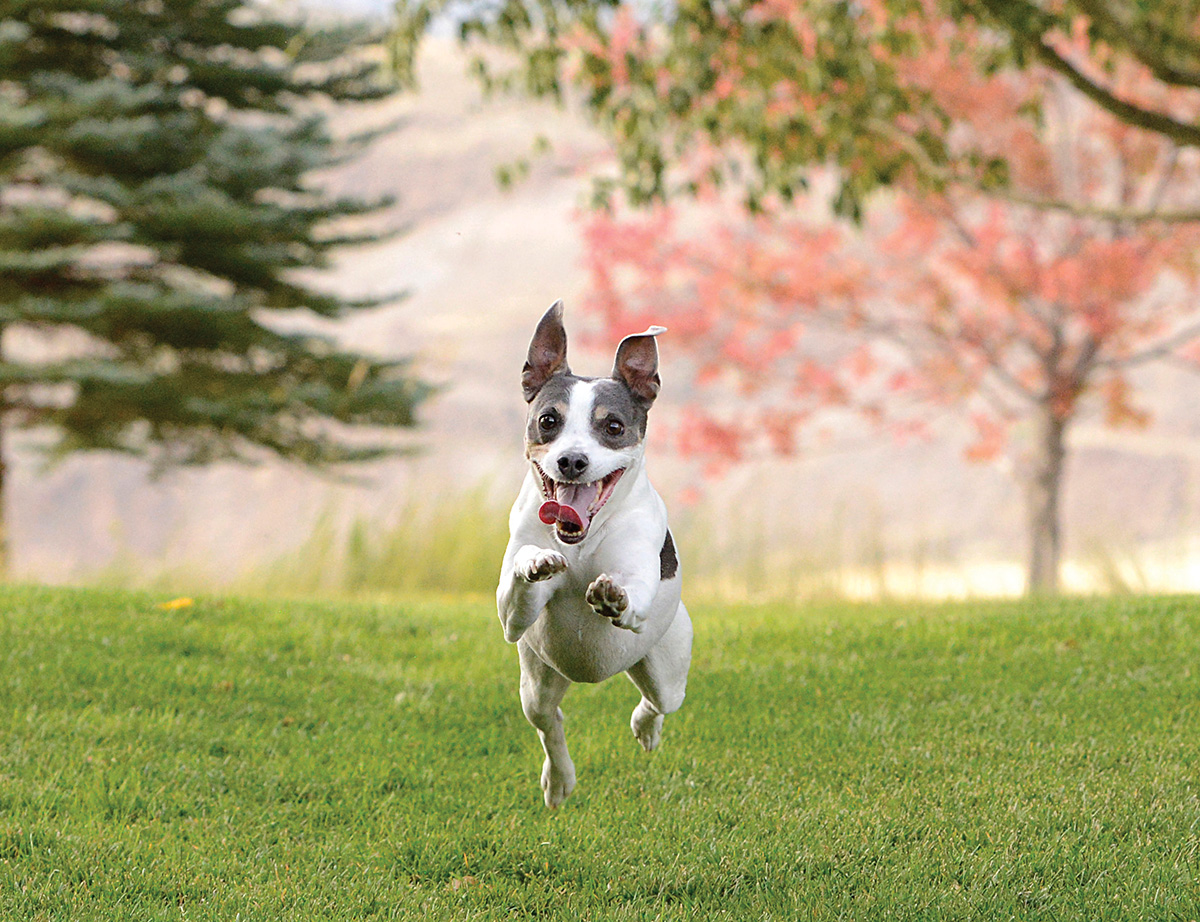 WHAT DRIVES THE DRIVE
People often ask Dorff if she enjoys doing personal photography while she's on the road, but the answer is surprisingly a definitive no. "I put my camera equipment away," she says. "I am not passionate in that way about photography. I don't do it as a hobby. I don't take my camera hiking. I don't take my camera on vacation. I don't photograph pretty sunsets with my real work camera. If I have my work camera out, it's because I have a paying client in front of me."
What Dorff loves about photography goes beyond image-making. "I'm passionate about the pets. I love the animals I work with," she says. "I'm passionate about the owners and that relationship I have with them. I love creating something for them that they cherish forever and that they cry over when they receive it. But I'm definitely not passionate about personal photography projects that no one else is going to see. That's not who I am."
Photography is the tool to make that connection, she says. It's also the tool she's used to build the life she wants—traveling the open road, just her and Gracie. 
Amanda Arnold is associate editor of Professional Photographer.