You'll only see a preview of this video as this content is reserved for members of PPA.
Join PPA
to get 24/7 access to all of PPA's resources and benefits, including its entire Online Learning Center.
Taking Control with Tony Corbell: Creating Window Light
Tony Corbell Cr.Photog., API
There will come a time when a photographer may not have access to a window light source during a shoot. However, mimicking window light in the studio can result in a beautiful, large and soft yet directional source. In this segment of Taking Control, PPA edu lighting expert, Tony Corbell Cr. Photog., API will leave you feeling confident and ready for the challenge by demonstrating different placements of light shaping tools and how subtle shifts in light directions make all of the difference.
SPONSORED BY PROFOTO.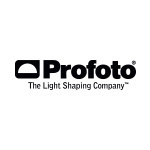 Tony has been involved in professional photography since 1979 when his first studio position was with his sister and her husband in West Texas. Since then he has moved through an almost inspired life that has included traveling and lecturing in more than twenty countries, has photographed three U.S. presidents, 185 world leaders at the United Nations, sports celebrities, almost 800 brides and grooms, and a handful of NASA astronauts.

In 2012, Tony passed a major milestone having taught more than 600 seminars and workshops nationally and internationally. In 2008/09 alone, Tony spoke to over 9,000 photographers in 36 cities throughout the world including London, Glasgow, Dublin, Toronto, Vancouver, Mexico City, Sydney and many more U.S. cities. 2010 – 2012 was again busy with Tony traveling to Germany, Las Vegas, Nashville, New York, Dubai, London, Halifax, Nova Scotia, and many more than 30 U.S. cities teaching photographic lighting and image workflow processes and practices. His Basic Studio Lighting book from publisher Random House (AmPhoto) has been popular worldwide and is the basis for numerous photographic college lighting courses. Tony has written articles in nearly every major photographic magazine in the U.S., Japan, the U.K., and China.

When asked what he is most known for, he says "being just about the biggest Beatles fan in the world."

Awards and Recognition
1986 Texas Photographic Fellowship Degree
1988 ITVA Educational Photographic Video Director or the Year
1994 PPA Photographic Craftsman Degree
1995 WPPI Master of Photographic Excellence
1996 Brooks Institute Honorary Master of Science
1998 WPPI Lifetime Achievement Award
1999 PPA Approved Photographic Instructor
2005 United Nations, IPC "Leadership Award"
2006 PPA National Award/California
2007 San Diego Commercial Photographer of the Year
2007 Member, Camera Craftsmen of America
2008 San Diego Picture of the Year
2011 National ASP Associate Fellowship, Educational Award