General Liability Insurance for Photographers
No one likes to think about worst-case scenarios, but everyone should. Accidents can and do happen, and not just the kind that damages equipment.
If your client­– or any third party for that matter– is injured over the course of your work, General Liability Insurance for your business is there to help.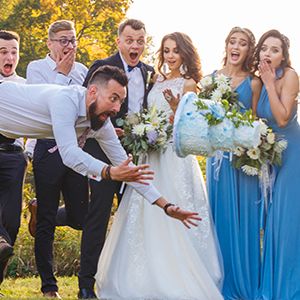 What Does General Liability Insurance For Your Business Cover?
It covers any damage to a client, third party or property that you may be held accountable for. And thanks to a partnership between Professional Photographers of America and Lockton Affinity, you can get coverage for as little as ¢62 per day.
The General Liability insurance provided by PPA comes from its insurance broker, Lockton Affinity. It was specifically developped to address the insurance needs of photographers and will cover you and your photography business with:
A whopping $1 million per occurrence with a $2 million limit
Liability arising out of bodily injury on or off premises
Damage to the property of others
Real and even alleged faults from you or your business resulting in bodily injury
Personal or "advertising" injury (such as libel, slander, invasion of privacy)
It's, flat out, a wonderful coverage. So much so that you will have a hard time finding a better option out there, especially at such a low-low cost! If ¢62 per day is still too much to protect you and your business, maybe simply consider keeping photography as a hobby, instead of risking your professional life away for so little.
Don't wait for disaster to strike. Get the protection you need and get a quote for General Liability insurance for your business today.
For additional questions, contact PPA's Insurance Partner, LOCKTON AFFINITY.
Give them a call at 888.202.1526 or get a free quote online today: