Basic Equipment Insurance for Photographers
Do you Have a Policy?!
Make no mistake; this is one of the most popular perks that come with PPA membership: your very own PhotoCare Basic Equipment Insurance! It allows you to rest a little bit easier when it comes to the safety of the tools and equipment essential to your craft and your business. 
What Does PPA's Basic Equipment Insurance Cover?
Whether in the studio or off-site, at home or on the other side of the world, your PhotoCare Basic Equipment Insurance will be there to save the day in the event of a disaster. 
With the exception of drones and Unmanned Aircraft Systems (UAS), the PhotoCare Basic Equipment Insurance provided by PPA's insurance broker, Lockton Affinity, will cover your gear at a depreciated value:
Equipment loss/damage due to fire or water
Theft from forced entry
Breakage of equipment and computer hardware
How Does PhotoCare Basic Equipment Insurance Work?
When you activate your PhotoCare Basic Equipment Insurance, you'll have up to $15,000 of coverage available, all paid for by PPA. This Basic PhotoCare policy is a secondary policy to other insurance policies you may have. If no other policy exists, it will act as your primary policy when you file a claim.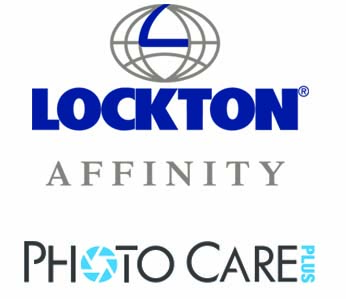 From there, your deductible will be:
$250 for your first loss 
$500 for your second loss 
$750 for your third loss
An additional $250 deductible will apply to breakage claims
Your deductibles will be reset after a 12-month rolling period
What's The Best Insurance Option for You?
Your photographic equipment is expensive and getting PPA's default coverage of up to $15,000 at no extra cost will be a huge benefit....but it may not be enough to cover your entire inventory. Compare PhotoCare and PhotoCare Plus to see what's best for you, as you're getting the basic coverage through PhotoCare (it's included in the PPA membership!), so it's up to you to decide how much more coverage you'll want!

COMPARE PHOTOCARE
vs. PHOTOCARE PLUS
Get a Quick Quote for PhotoCare Plus
How Do I Enroll?
It's easy! When you join PPA as a Professional Active or Life member, you'll receive an email that prompts you to opt-in to the insurance plan… at no cost to you. Nothing now, nothing later. It just comes with your membership. Once you are a member of PPA, it's a matter of a simple click to activate your equipment insurance. 
So if you're ready to make certain your equipment has the protection it deserves, then...
For additional questions, contact PPA's Insurance Partner:
LOCKTON AFFINITY at 888.202.1526.