PhotoVision
Professional Photographers of America aims to make certain you have all the tools you need to succeed in this amazing industry of ours. And one of the biggest ways we do that?

So just what is PhotoVision?
ADVERTISEMENT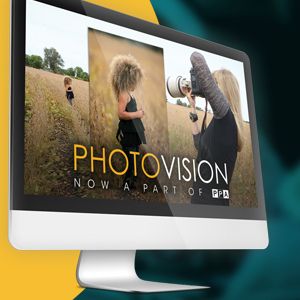 PhotoVision is an incredible library of over 800 didactic videos. This amazing collection is chock full of tutorials, tips, techniques, studio tours and everything you'd ever need to become the very best professional photographer you can be.
And while PhotoVision is included within the PPA membership, non-members can still take advantage through a monthly or annual PhotoVision-Only subscription!
It's super affordable and will help you grow in photography!
Comprehensive Education for Photographers
PhotoVision is an incredibly huge library of learning resources. In fact, PhotoVision is so comprehensive in its content that many of today's leading photographers actively take advantage of it.
With PhotoVision you get instant, 24/7 access to more than 500 online videos focused on subjects like:
Photography techniques
Business best practices
Family photography
Photographing weddings
Marketing
And much, much more
Build Your Photography Skills Today With PhotoVision
PhotoVision is free for PPA members, BUT non-members can still take advantage of this incredible, one-of-a-kind resource through a monthly or yearly subscription. Take advantage of PhotoVision today and choose the option that's best for you:
EXPLORE the
photovision library   OR    JOIN PPA TODAY & GET
PHOTOVISION FOR FREE!