PPA's Business Challenge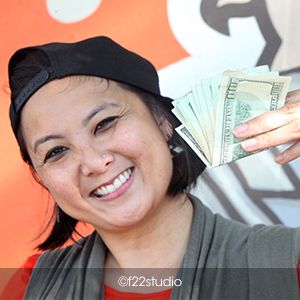 Photography may be your passion, but it's also your business. And like any business owner, you want to make sure you're doing everything you can to be as profitable as possible.
What if you're looking for some help doing that? That's where PPA's Business Challenge comes in. Note that you have to be a member of PPA to join the challenge, but this alone is well worth the PPA membership cost!
In one sentence, here's what PPA's Business Challenge is about:
12 months of step-by-step business instructions, mentorship, and peer accountability for photographers to hone their own path to success!
Building a Better Photography Business
Whether you've been at it for 10 years or you're just getting started, PPA is here to help you learn what it takes to be successful (read: make money in a sustainable way!).
Running a business is hard work, but it's easier when you know that the direction you're going in and the decisions you're making are founded on proven business principles.You've worked hard to hone your craft. Now it's time you hone your business acumen and learn the fundamentals of successfully running a business.
While the challenge takes you through an entire year, much of the learning and assignments occur in the first 12 weeks. You'll learn the vital skills you need to make your business more profitable and sustainable. Your challenge mentors and peer group will help answer questions, encourage you and keep you on track as only an accountability partner can. You'll get step-by-step instructions from PPA to help you:
Identify what success means to you
Create a profitable pricing and sales strategy
Develop your own personalized success plan
Prioritize your tasks so you don't get overwhelmed
Gain more confidence and stay focused
Connect with other photographers working through the same challenges
Challenge yourself to be more profitable. Sign up!
Are you ready to become a more successful business owner? We're glad to hear it!
PPA MEMBERS CAN SIGN UP HERE FOR FREE!
Not a PPA member? Then join now so you can take the first step to a more profitable professional photography business!