Official Credentials for Professional Photographers
How far can you push your photography skills? To what heights can your studio or business reach? When you're a PPA member, you have all the help you'll need and the backing of the world's strongest photography association to get you there. 
The Certified Professional Photographer (CPP) program from PPA empowers photographers to be more knowledgeable, successful, and technically equipped professionals in the industry. Being a CPP is like quality assurance because certification is a credential that consumers and businesses understand. The CPP designation was created in 1977 as a way to identify professional photographers who have demonstrated technical competence through a written exam and photographic evaluation. Set yourself up for success…Get Certified!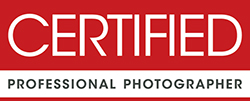 Consider exploring more on this certification topic: 
If you are a drone photographer who's ready to show the world you're at the top of your game, it's time to get certified. Certification demonstrates you have the education and know-how to offer the best drone photography services available.
Or if you want to incorporate drones into your portfolio and show your clients you're "above" the competition, consider getting PPA's unique drone certification program. Check out the Drones page for FAA regulations, study guides, news and everything you may need to start flying, stay legal and make money. There are even Drone-related classes on PPAedu available 24/7 to all PPA members.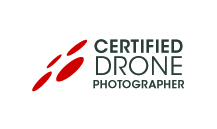 Here are your quick links to find drone-related resources on PPA.com: 
Pursue Your Degrees
What are degrees? Since 1937, PPA's Merit & Degree program has provided members with a path to earning a PPA degree that vets, recognizes and celebrates your achievements in the profession. 
 
Why earn a degree? A photographic degree (Photographic Craftsman, Master of Photography, Master of Wedding Photography and Master Artist) means you have met PPA's standards of excellence and service. More importantly, it provides you with another tool for telling the world—and all those potential clients—why they should call you, rather than the competitor down the street.
What are merits? Merits are the points-system used by PPA that adds up to you getting your photographic degree. Each degree requires 25 merits that are obtained through exhibition, competition, speaking and service, but which degree is your goal? Each requires a different combination of merits.
 
How do I get a degree? After you have acquired the necessary merits, PPA will notify you that you are eligible to receive a degree. PPA Council will officially confer your degree at their annual meeting held during Imaging USA. Once the Council confers your degree, you can receive it at the Award & Degree Ceremony during Imaging USA or it will be shipped to you after Imaging USA.
But first, you need to be a PPA member! The Merit & Degree program is an exclusive PPA member benefit. Not a PPA member? Learn about PPA to start earning your degree. Join PPA Now!
ATLANTA (PRWEB) January 21, 2019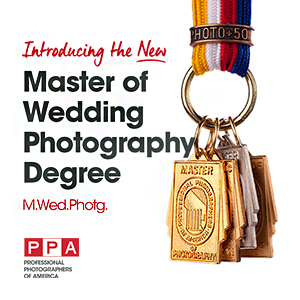 Nearly half of the membership of Professional Photographers of America, the 150-year-old nonprofit photography association, identify as Wedding Photographers. With this in mind, PPA has created a new degree designed to encourage and reward the hard-working wedding photographers within the membership and to help them stand out in the wedding photography field by earning a credential that signifies mastery of the education and experience needed to obtain a degree through PPA.
PPA recognized the need to add to its slate of degrees, which currently includes Master of Photography (M.Photog.), Photographic Craftsman (Cr.Photog.), and Master Artist (M.Artist) as 52% of PPA members (representing 16,000 photographers) report weddings as at least part of their business. Almost half say it is 1/3 of their business.
PPA's degree system is based on merits obtained through teaching, service, and photographic competition. PPA IPC Manager Rich Newell explains that "there is a perception going on that wedding images do not earn merits or place in the International Photographic Competition (IPC). Furthermore, many wedding photographers believe 'beautiful brides' are more important to a photographer's success in image competition than technical excellence. PPA's Council has focused on re-engaging this key segment of our membership and rewarding their hard work with a chance to show off this new credential."
PPA's Council appointed two action teams to investigate options with adding a wedding category to the IPC. After months of study, it was recommended that PPA create a Master of Wedding Photography Degree (M.Wed.Photog.) as the first step in re-engaging wedding photographers in the association. The council vote was cast at Imaging USA, 2019 in Atlanta, Georgia.
Wedding photographers will be judged by a panel of their peers, a group of wedding specialized jurors. All images must be made by the entrant in connection with an actual wedding.
PPA believes this is the best way to celebrate 150 years of their association's history, to create yet another program reaffirming their commitment to members and the industry. The new degree will be included in the 2019 competition season, with the first degree awarded in January of 2021.
Entering PPA's district and international photographic competitions is one of the best ways to take your photographic skills to the next level. You'll learn where you stand—how your photography matches up with your peers. You'll learn the 12 elements of a merit image, and start incorporating them into your daily work. You'll learn what it takes to create a merit image, and if you stick with it, work your way up to the Loan Collection. You'll learn you're capable of so much more than you imagined. It's perfectly normal to be a little nervous going in, but don't be afraid of getting better. Get into photo competitions and be more!
PPA awards the Elite and Elite Plus membership status to its more accomplished members. You can't buy into an Elite Membership! You have to earn it! And you earn it with your photographic achievements through PPA.

When you are welcomed into the elite group, you get special perks, including significant savings! Here is an overview of what it takes to achieve this sought-after status and what it gets you:
What are the requirements for Elite? (not just one of them, all of them): 
Certified Professional Photographer
Master of Photography or Master Artist
Four for four on images from a single case from CURRENT year's IPC (bronze, silver, gold, platinum or diamond)
Two non-photographic merits earned during the current year
What benefits do Elite members get?
Elite PPA Membership Card
Elite PPA Membership Certificate
FREE registration to pre-convention programming at Imaging USA
FREE CPP renewal 
Elite Member ribbon at Imaging USA
Special lanyard at Imaging USA
What are the requirements for Elite Plus?
Certified Professional Photographer
Master of Photography or Master Artist
Photographic Craftsman
Four for four on images from a single case from previous year's IPC
Two or more loan collection images from the same case from current year's IPC (gold, platinum or diamond)
Two non-photographic merits earned during the current year.
Benefits for Elite Plus
Elite Plus PPA Membership Card
Elite Plus PPA Membership Certificate
Free registration to pre-convention programming at Imaging USA
Free registration to Imaging USA
No CPP renewal fee
Elite Plus Member ribbon at Imaging USA
Special lanyard at Imaging USA
How is the Elite or Elite Plus status awarded? 
Once you meet all the requirements, you have to request the status
You'll need to have met all requirements (see info above) by December 31st of the prior year in order to qualify for Elite or Elite Plus status
The Elite or Elite Plus status will be awarded on an annual calendar basis (January 1st through December 31st)
And to maintain it, of course, you'll need to be in good standing, but is a breeze when you get to that level