Official Credentials for Professional Photographers
Doctors, lawyers, even plumbers– no matter the profession, customers understand the value of credentials.
Photographers are no exception, and that's where becoming a Certified Professional Photographer (CPP) or a Certified Drone Photographer comes into play. Your prospective clients may not understand the ins and outs of your craft, but they always understand the value of a credentialed professional.
Becoming a Certified Professional Photographer
Earning the Certified Professional Photographer designation is a big deal for a lot of reasons. It lets possible clients know that you take your work seriously and it lets your peers know that you've gone above and beyond to continue mastering your craft.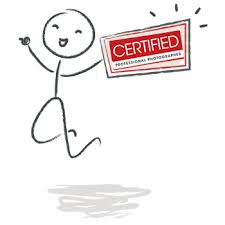 It also puts you in select company. While there are over 30,000 members of PPA all over the world, only about 2,000 have put in the time and work to attain CPP certification.
Talk about rising above the rest! And let's not mince words: earning the CPP distinction takes a lot of hard work. But by the end of the process, you'll have honed your technical and artistic skills in a way few others have.
Becoming a CERTIFIED DRONE PHOTOGRAPHER
If you are you a drone photographer who's ready to show the world you're at the top of your game, it's time to get certified. Certification demonstrates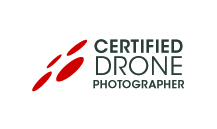 you have the education and know-how to offer the best drone photography services available. (If you tell them you have drone insurance too, you're ahead of most people!)
Read more to understand about the drone certification process, learn about test specifications, exam FAQs and lots of resources for Drone photographers!
Get Started on Your Certification
If you're ready to take the first step in earning the credentials to set yourself apart from the competition,