Elite & Elite Plus Membership
PPA has some pretty highly-decorated members. Photographers who have racked up multiple competition victories, who have gone above and beyond what it means to be a member of Professional Photographers of America.
To honor and recognize these members, PPA grants them the Elite and Elite Plus levels of membership. This status comes with benefits and perks reserved only for them!
How Does One Become a PPA Elite Member?
There's a reason this is such a prestigious level of PPA membership. It requires a lot of hard work and professional accomplishments. It cannot be requested or bought. You automatically qualify for Elite status when you meet all of the following requirements by September 30th of each year:
You're a Certified Professional Photographer
You've already earned a Master of Photography, Master Artist or Master of Wedding Photography Degree
You scored 4 for 4 on images from a single case from the most recent IPC (bronze, silver, gold, platinum, or diamond)
You earned 2 non-photographic merits that year

And you're a PPA member in good standing
What's the Benefit of Becoming a PPA Elite Member?
While it takes hard work to become an Elite Member, once you become one, the benefits are well worth it. You'll receive perks like:
Elite PPA Membership Certificate
FREE registration to pre-convention programming at Imaging USA!
NO renewal fee for your CPP!
Elite Member ribbon at Imaging USA
The prized Elite PPA membership Silver card
A special Elite lanyard for your badge at Imaging USA
And Then There's Elite Plus!
Did you look at the Elite Member requirements and benefits and realize you not only meet them but you exceed them? Then you are a unicorn because there's very few of you out there! More seriously, this also means that you're an incredibly talented and dedicated photographer and PPA wants to acknowledge you!
To qualify for the PPA Elite Plus Membership, you'll have to meet all the requirements by September 30th of each year:
You're a Certified Professional Photographer
You've already earned a Master of Photography, Master Artist or Master of Wedding Photography Degree
You also have your Photographic Craftsman degree
You have scored 4 for 4 on images from a single case from previous year's IPC (bronze, silver, gold, platinum, or diamond)
You have gotten 2 or more Loan Collection images from the same case from the most recent IPC (gold, platinum, or diamond)
You earned two non-photographic merits that year

And you're a PPA member in good standing
The Benefits of Becoming a PPA Elite PLUS Member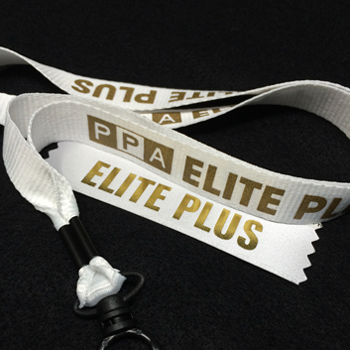 Becoming an Elite Plus Member comes with some nice benefits and perks that celebrate with your unicorn status(!!). These include :
The prized Elite Plus PPA membership Gold card
Your Elite Plus PPA Membership Certificate
FREE registration to pre-convention programming at Imaging USA!
FREE registration to Imaging USA!
NO renewal fee for your CPP!
Elite Plus Member ribbon at Imaging USA
A special Elite Plus lanyard for your badge at Imaging USA