PPA members, we asked for pictures of your studio and you didn't disappoint. This week we are going to be highlighting Stephen Silverberg's studio!
Instead of shelling out an arm and a leg for a brick and mortar studio or joining a retail building, Silverberg decided to improvise by converting his basement into a shooting space. As you can see, this is no ordinary basement studio. Silverberg was able to transform his basement into what looks like a high-end studio space.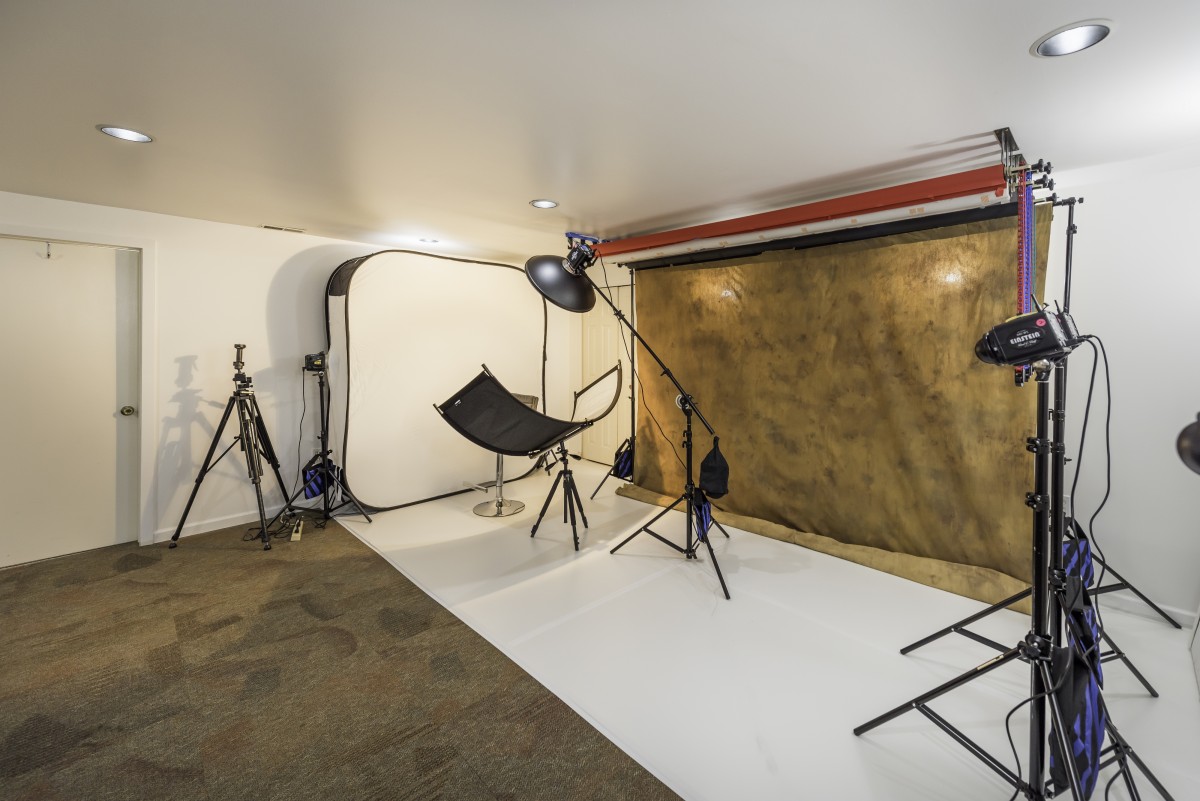 "My favorite part is the look on a client's face when they come down the stairs and turn into the space... It's not the standard basement studio I'm told."
After hearing about the issues that his clients had faced with other studios, Silverberg decided to make a few modifications to his own.
"I remember a young woman telling me the story of her senior photos taken in a basement studio and how she felt really uncomfortable changing behind a curtain so I dedicated a large room to wardrobe and makeup."
Silverberg has also incorporated other studio necessities such as seating for others along for the shoot and restroom facilities, and other low-cost convenience items such as loaner jewelry, take home brushes and combs and hair accessories, and lint rollers. These items can be all it takes for the client to feel as though you have gone above and beyond in creating a meaningful experience for their shoots.
Another simple way to give your audience a meaningful experience is to make your studio space their safe space. This is why Silverberg recommends that you should make your clients laugh and make them feel at home during the photoshoot. It can only take one memorable experience for a person to feel like they're truly valued in your home.
Besides keeping his studio up to date with his clients' needs, Silverberg also tries to spice up standard photoshoots, so they don't get boring.
"I'm 78 years old and still trying to keep contemporary."
Thank you so much for your contribution, Stephen! If you want to join the "What in Your Studio?" segment, feel free to head over to theLoop and comment in the thread with a photo of your studio and what makes it unique! Now, if you're interested in creating your own home studio, make sure to check out Marnie Clagett CPP at Imaging USA!