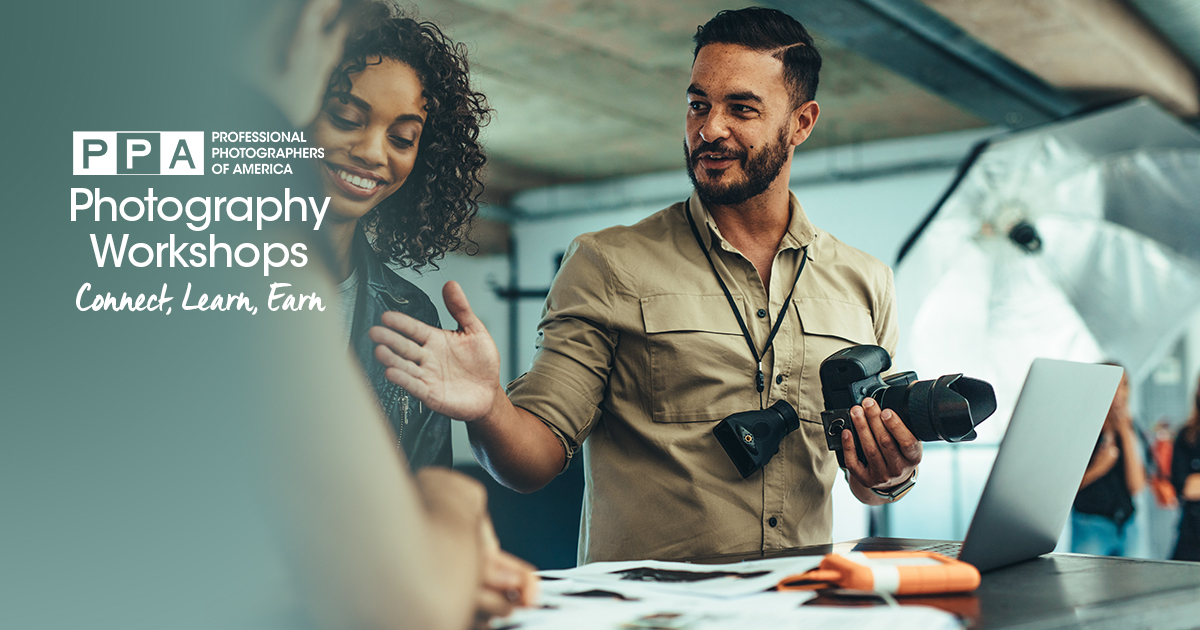 Being a professional photographer, or an aspiring photographer can feel quite lonely at times. The amount of time put into shooting and editing your clients can take away from the bulk of your days leaving you with no time to interact with other photographers. That's why you should always take advantage of the opportunity to socialize with other photographers, especially when it involves sharing knowledge on how to make our processes simpler and our profit-margins larger.
What if You Could Share Your Knowledge With Other Photographers?
If you are passionate about photography and have experience as a professional photographer, why not hold a workshop on what you do best? This is your opportunity to broadcast your photography skills to a room full of photographers that are eager to improve their skills with as many tips and tricks as they can.
Step out of your comfort zone and consider participating in PPA's Photography Workshops. They happen twice per year in the spring and fall and provide an opportunity to branch out into the world of photography education. Photographers attending the workshop are able to listen in on a number of subjects, from commercial photography to Lightroom techniques, wedding photography to marketing strategies and everything in-between. So, why not teach them a thing or two about what you know?
You'll be able to grow at these workshops through:
establishing yourself as professionals in the photographic community
gaining experience as an SME(subject matter expert) speaker
helping photographers increase their skill level and marketability and
promoting your businesses in your workshops
If this is your first time teaching, don't worry, we've got you covered. We've created resources for you to help take some of the anxiety out of teaching a photography class for the first time. We'll give you instructor tips, promotional resources, checklists, forms and more.
To learn more about these workshops and to apply to be a speaker, click here. The application deadline is February 3, 2020, so do not push this decision off! This is an amazing opportunity for anyone who wants to further their knowledge as a professional photographer, so make sure to share this article with anyone who would be interested. We hope to see you there!