January is almost over (already!) so it's time for some real talk about New Year's resolutions. Since January is the month best known for making resolutions, setting goals & starting the New Year off on the right foot, we felt it was the perfect time to talk a little bit about why setting goals may be a better strategy than having resolutions! It's been shown that 64% of New Year's resolutions are abandoned after just 4 weeks… you heard me correctly… 4 weeks. That means as of this week many of you have already set and then subsequently forgotten about your resolutions- not very promising, huh? Maybe you're thinking, "Hey, hold up a minute, I haven't given up on MY resolutions!", GREAT! Whether you set new year's resolutions this month, still plan on keeping them, gave up on them already or didn't set resolutions at all this year we've still got some great information for you. So, grab yourself a cup of coffee (or tea, we like both!), a pen & paper and your full focus and let's set some real SMART goals for you and your business for 2020.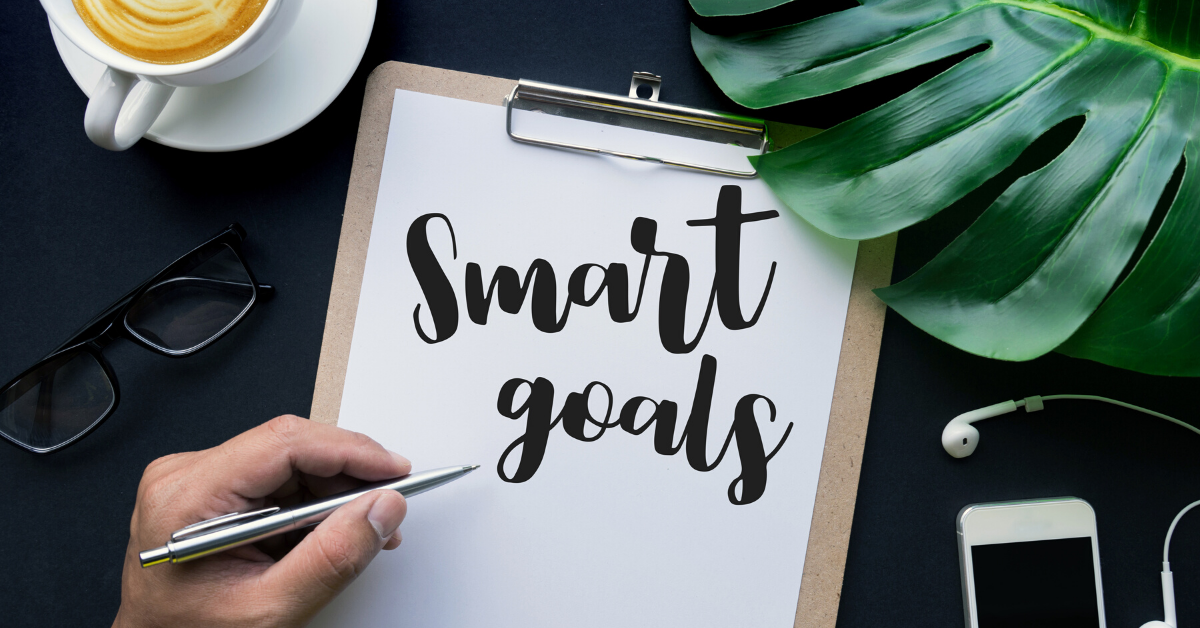 Get Specific.
When setting goals, the more specific you get the easier it is to lay out the exact steps you'll need to take to achieve that goal. Instead of saying "I want to learn something new in 2020" try something more along these lines - "I want to take one local photography class in off-camera lighting". Now the steps to achieving the goal are clear. It's time for you to research local photography classes, find one on the subject you are interested in and sign up! If you can't find a hands-on class in your area, see if there is one close enough to plan a small trip or check out some online options! PPA offers over 175 photography workshops all over the country twice a year in the spring and fall so be sure to check them out if you are interested in finding something near you!
Make sure your goals are Measurable & Achievable.
If you set vague goals such as "I'm going to focus more on marketing & branding in 2020", it can be difficult to find concrete ways to measure your progress & success. In what ways are you going to focus on marketing? Does this mean you want to do a full rebranding of your business? New logos? Updated website? New marketing materials? Paid advertising? This can get overwhelming FAST! You may not be able to do a full rebrand in a year while also balancing running your business. Start with small, achievable goals that are easy to check off as you go.
"This year I am going to work with a graphic designer to create a new logo collection that I can then use to update my website and marketing materials." Or "This year I am going to take at least two classes on google and Facebook advertising to see if they are a good fit for my business" or "This year I am going to invest in a professional re-design of my website". It's easy to measure your overall success as you work towards these smaller, more specific goals. Each step towards the goal will allow you to check the boxes:
-I've reached out to a few graphic designers to set up consultations on logos/website design (check!)
-I have my new logos ready to go and am starting to design my new marketing materials (check!)
-My new business cards are ordered (check!)
-I found a great online class on Google Ads that I've scheduled myself to take next month (check!)
See? We all like checking things off of our to-do lists; it allows us to feel productive and easily track our progress towards reaching our original, broader "resolution" of focusing more on marketing & branding in 2020.
Be sure that the goals are Relevant.
When creating goals for you & your business be sure to remember who the goals are for… YOU and YOUR business. Just because you find a blog called "10 New Year's resolutions for photographers", doesn't mean that those resolutions & goals will fit your true professional and creative needs. When setting personal and professional goals, it's imperative to take the time to ask yourself if they fit the values and principles that you use to run your business (and to live your life). Goals that you connect with on a personal level are much easier to keep because you're setting them for the right reasons- not because another photographer told you they're what you need to do to be successful. It is great to get inspired by others, but be sure that you take time to make your goals your own!
Lastly, be sure your goals are Time-based.
You need to give yourself enough time to realistically reach your goals but you can't leave it open-ended either. As you break your larger goals into smaller steps, be sure to assign a deadline to each of these tasks to help keep you on track. Let's look at another sample resolution- "I want to teach a photography class". This goal is headed in the right direction as it is pretty specific but it can get much more detailed.
What do I want to teach in this class? How will I prepare to teach this class? When will I teach this class?
All of these questions can be broken down into smaller "mini-goals" that you can then assign a deadline for completion to keep yourself on track. Maybe you decide you would like to teach a class in your community for photographers looking to start up their business and aren't sure how to get started themselves. We are going to use the example of teaching a Spring photography workshop through PPA as an example to get you started!
Mini goal #1: Write up a summary of what you'd like to teach. Think about the parts of your job that come easily to you, maybe that's social media management, blogging, client relationships, lighting, posing, etc. Write out the main points you could cover and maybe a paragraph or two describing the class. You don't have to get too specific at this point as you'll have time to prepare the details later. Give yourself a few days to do this if you need to but if you've been thinking about teaching a class for a while you may be able to do this in an afternoon. Another thing to think about is where you will hold the class- if you do not have a studio you can use your own home, a community center, a room at a church or maybe even at a park or public outdoor area depending on what you will be teaching!
Mini goal #2: Sign up to teach the class! The deadline to sign up to teach Spring Photography workshops through PPA is Feb 3, 2020. The classes aren't until May, so you have time to prepare but go ahead and get that application in and check it off your list.
Mini goal #3: Start preparing your class. Figure out if you're going to need a PowerPoint presentation, handouts, worksheets, etc. Now you have your third deadline in May to be ready for your class. You can set even smaller goals here for your materials, for example: "I'll give myself a month to complete half of my PowerPoint and get my marketing materials ready (end of February), another month to complete my PowerPoint and start on my handouts (end of March) and another month to complete my handouts and any other educational materials I'll need for my class (end of April). Classes begin May 4th so by then you'll be ready to go!
Now that we have gone over how to set SMART(er) goals for you and your business in 2020, we wanted to give you some sample goals that you can use as inspiration! Remember to look at these through your own lens (see what we did there?) and personalize them to fit your professional and creative needs!
Start a passion project in your community
Plan out a photography bucket list and try to photograph each place on that list by the end of the year. Remember to be sure the places on your list are realistic for the timeline!
Enter your work into the International Photographic Competition (IPC)! You've got the talent. You're good at what you do! Entering your work in competitions is a guaranteed way to push yourself to learn and grow as a photographer! It might feel intimidating but check out how some of our entrants overcame their fears, entered their work and changed their craft for the better! https://www.ppa.com/events/photo-competitions/ipc-international-photographic-competition-overview/benefits-of-competing
Teach a photography class with PPA! You may think you have nothing to teach to other photographers but you DO! From starting and running a business to marketing and social media management and lighting & posing to post-production and editing; there are so many things you could teach! YOU have something to offer! If you're interested in learning more about teaching through PPA you can get all the details here https://www.ppa.com/events/photoworkshops
Take a photography class! If you just aren't feeling ready to teach a class and would prefer to focus on becoming more proficient in one area of your business or another, consider taking a class either through PPA's local workshops or even looking at online options! As a POPA member, you also have a HUGE online learning library that you can peruse at your leisure. Why not give yourself the goals of watching one new instructional video a month?
Start a 365 photography project. This might not be for you but if you are looking to challenge yourself creatively this can be a great way to do so!
Here at PPA, we just want to see you have the best 2020 possible for both you and your business and we're here to support you in reaching your goals. Be sure to follow us on social media, engage and connect with us; we love getting to hear your stories, progress & inspiring moments as well as your challenges! YOU inspire US and we can't wait to see what you accomplish this year!
https://www.forbes.com/sites/dawngraham/2019/12/27/why-new-years-resolutions-dont-work-and-what-you-can-do-instead/#3bd5f8db6604
https://www.indeed.com/career-advice/career-development/smart-goals
https://www.ppa.com/events/photoworkshops