BOSTON (PRWEB) JUNE 18, 2019
Sunday, June 23 at 5 PM, the board of the Professional Photographers Association of Massachusetts (PPAM) plans to recreate a historic photograph at the Boston Public Garden footbridge. The original photo - taken in 1869 - marks the first convention of photographers in the region as the National Photographic Association held a five-day conference for photographers from all over the world.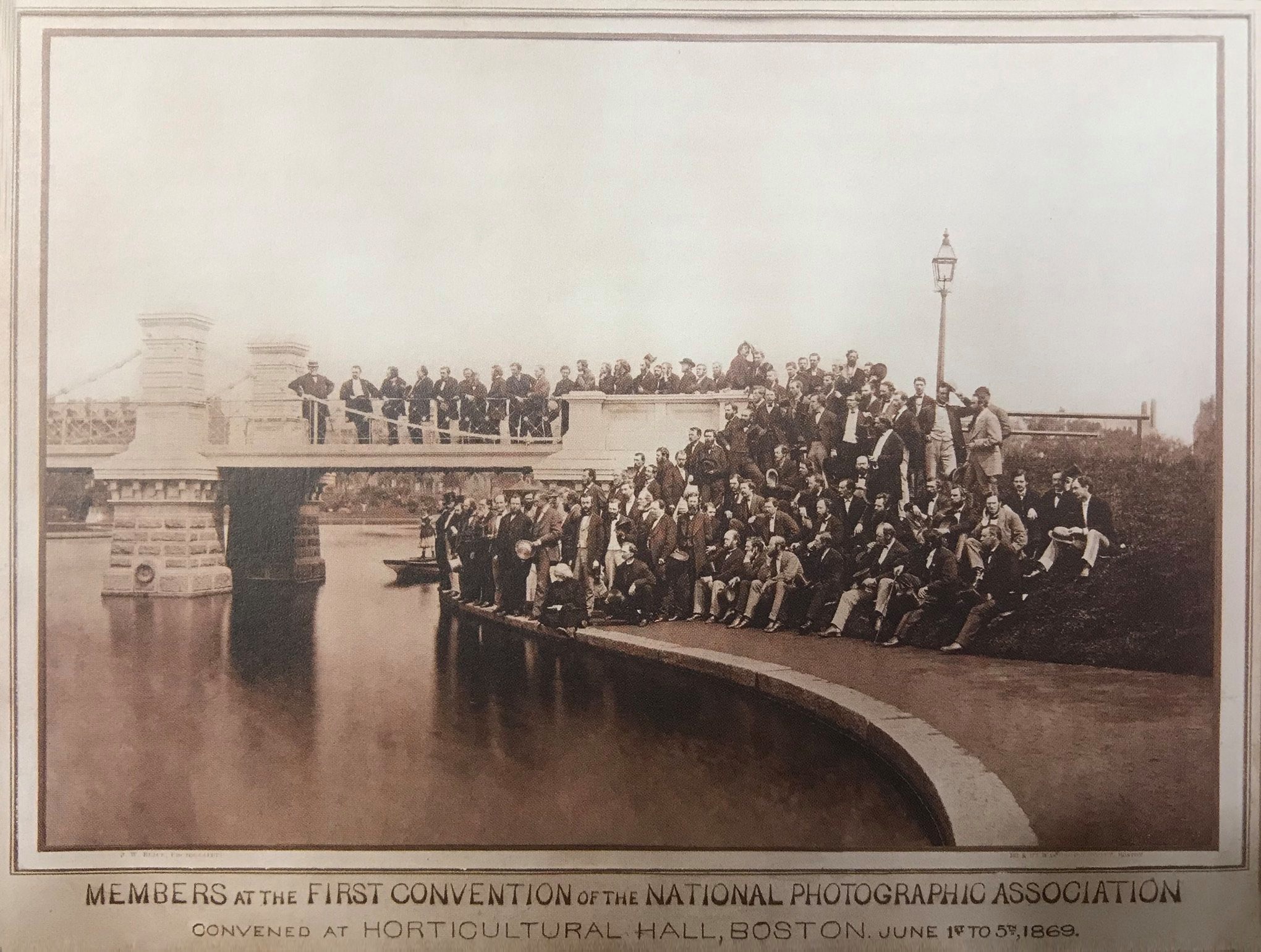 The 1869 conference, held at the Horticultural Society of Boston on Tremont Street, culminated in all the participants gathering on the footbridge at the Boston Public Garden for a photo.
As PPA (Professional Photographers of America) has just marked 150 years since its inception and recreating the first photo is a way for local and national photographers to connect and recognize this momentous event.
PPAM president Melvin Guante is championing this event and said, "The 1869 photograph is a historic image and this new one could well sit next to the original for another 150 years. We cordially invite photographers and imaging professionals to participate in this special event!"
The schedule is for attendees to start gathering around 5 PM on Sunday, June 23, 2019, near the footbridge of the Boston Public Garden. RSVPs are requested - folks can sign up at http://bit.ly/PPA150BridgePhoto so PPAM has an accurate number to enable proper posing and coordination among photographers.
Once captured, the image will be shared via PPA and PPAM social channels and will appear in both organizations' printed and historic publications.
ABOUT PPAM - Professional Photographers Association of Massachusetts (PPAM) is the Massachusetts state affiliate of PPA, comprised of photographers, suppliers and image makers. PPAM's mission is to provide valuable education and networking opportunities for local photographers. See more and contact PPAM at PPAM.org.
ABOUT PPA – Professional Photographers of America (PPA) is the largest and longest-standing nonprofit photography trade association with a 150-year history. It currently helps 30,000+ photographers elevate their craft and grow their business with resources, protection, and education, all under PPA's core guiding principle of bridging the gap between photographers and consumers. See how photographers belong with PPA at http://www.PPA.com.