If you photograph high school seniors, you know the importance of bringing in new clients around graduation every year, but when do you start marketing to these clients? Have you ever considered marketing geared toward tweens? At Imaging USA 2019, Audrey Woulard will teach you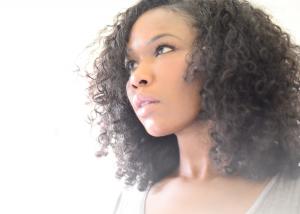 how to build brand loyalty with young clients and bring them back to you in time for senior portraits!
During Audrey's "Lock Down Your Seniors Early: Using Tweens to Build and Solidify Brand Loyalty" Imaging USA session, you'll learn how to find and appeal to tweens and more importantly, how to catch them early to build brand loyalty. Audrey will give you first-hand knowledge of how tweens view brands and will teach you how to utilize it to capitalize and grow your senior portrait business. Even if your senior business is running smoothly, do not let other photographers catch the future seniors before you do!
Audrey's Imaging USA session will take place Tuesday, January 22 from 3:30 - 4:45pm. Since Imaging USA is THE place to see the best speakers in the photography industry, you definitely don't want to miss classes like this. Be sure to join Audrey and dozens of other speakers in Atlanta, GA, January 20-22, 2019 (and January 17-19 for pre-con classes!) for networking, shopping, and everything photography!
Meet Audrey Woulard
Chicago portrait photographer Audrey Woulard services tweens and young teens. She is passionate about this very delicate stage in a kid's life and takes pride in giving them voices. Audrey has taught workshops all over the world, including the Netherlands, Australia, and the U.K. She has photographed high-profile commercial assignments such as Pottery Barn Kids and IAM's Pet food, yet her most cherished business accomplishment is her extremely loyal client base.
Web: katcteens.com
Facebook: audreywoulardphotography
Twitter: audrey_woulard
Instagram: kidsandthecity
Q & A With Audrey Woulard
Why do you love photography? "It allows me to express myself the way I want to while making people I've just met happy. It's a win/win."
If you could have any superpower, what would you choose? "Read minds. Just think...you would be a step ahead of everyone!"
Audrey Woulard is one of the many amazing speakers you'll get to meet and learn from at Imaging USA 2019! Registration is open now at ImagingUSA.org/Register, so take advantage of the early bird savings for tickets and your hotel (you can book your hotel now and will be charged later)!