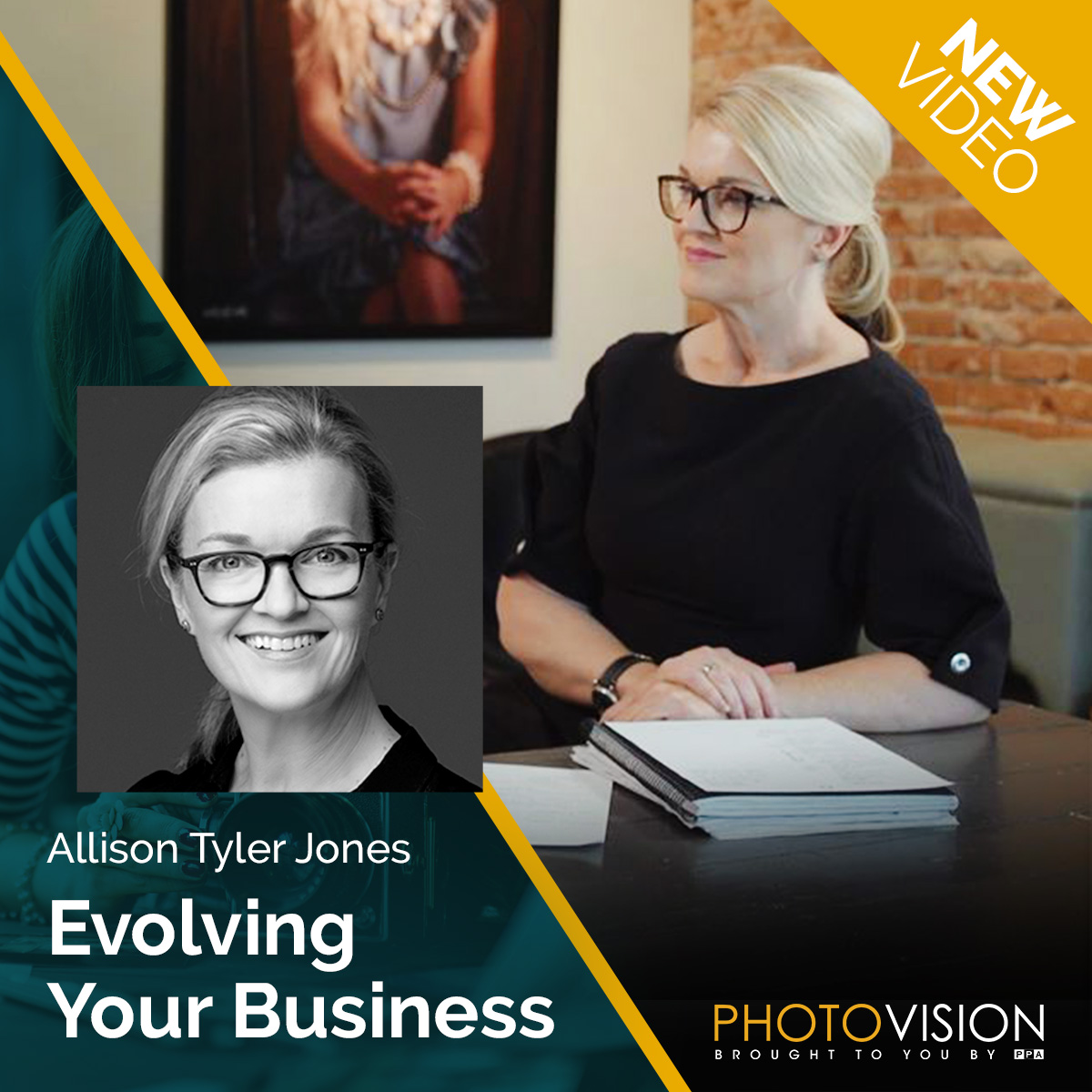 It's one thing to simply state your aspirations, but it's another to have specific plans and commitments to achieve them. Allison Tyler Jones explains how to realize business goals in the new PhotoVision video "Evolving Your Business."
What are your goals? Where are you feeling frictions in your life? What is your 5-year plan? What will you look back on and be happy about during those 5 years? Allison explains how all of these questions can help you determine your goals and create a plan to evolve your business.
PPA members have access to this video, as well as 1,000 other informative videos in PPA's Online Learning Center. If you want to have access to all of these videos, join PPA today!