Commission-based compensation is probably one of the single concepts in the volume photography business that makes photographers cringe. If you fear commission rates, learn how to handle them thanks to Jeff Edwards' "Don't Let Commission Scare You!" class at Imaging USA 2019.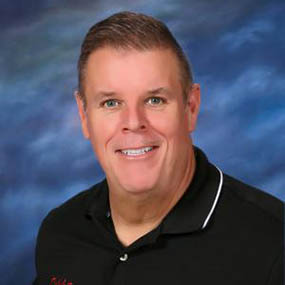 In this session, Jeff will explain why it doesn't have to be such a frightening topic for volume photographers. He will share secrets to presenting information in ways that may ultimately lead schools to give you lower commission rates. He will also discuss alternative options, other than paying commissions.
Jeff's Imaging USA 2019 class takes place Tuesday, January 22 from 8 – 9:30am. If you are in the volume photography business in high commission areas, don't miss out on this presentation.
Meet Jeff Edwards
Jeff is a 40 year veteran of the school photography industry. His company, Scholastic Reflections, serves over 150 schools in southeastern Wisconsin. Jeff has been a consultant for Herff Jones, Jostens, Taylor Balfour, and worked for Inter-State Studio as a regional and national sales manager. He has spoken at previous Imaging USA conventions, SPAC, WPPI, Pro Photo Expo, and Sync Sports, and does numerous educational workshops. His perspective, which has come from running an active business and a wide range of consulting experiences, provides a unique point of view for the presentations he shares.
Jeff Edwards is one of the many amazing speakers you'll get to meet and learn from at Imaging USA in 2019! Registration is open now at ImagingUSA.org/Register, so take advantage of the early bird savings for tickets and your hotel (you can book your hotel now and will be charged later)!