5 "Set It and Forget It" Practices To Grow Your Photography Business In 2020
11/19/2019
This article is shared content from our friends at Payscape. 
If your small business is past the three-year mark, congratulations! You've made it. According to Small Business Trends, more than half of all small businesses actually survive to their third year. Whether you're just now turning your passion into a business or already a seasoned professional photographer, the possibility of failure tends to lurk around every corner. With that in mind, it's always helpful to learn new ways in which you can great your photography business.
Now let's dig into how you can your business to the next level with our five "set it and forget it" methods.
Book Appointments And Automate Requests Like A Pro
If you're your own boss or manage a small team, time management is everything. What's more annoying than swapping a billion emails back and forth finding "a good time to meet?"
To fix this forever and think of it no more, use Calendly to avoid playing email tag, potentially double-booking clients, and get back hours of time once spent trekking between shoot locations. Calendly can help you gain the freedom and flexibility needed to grow your business.
Here's how to do it:
Go to https://calendly.com/ and sign up with your preferred email.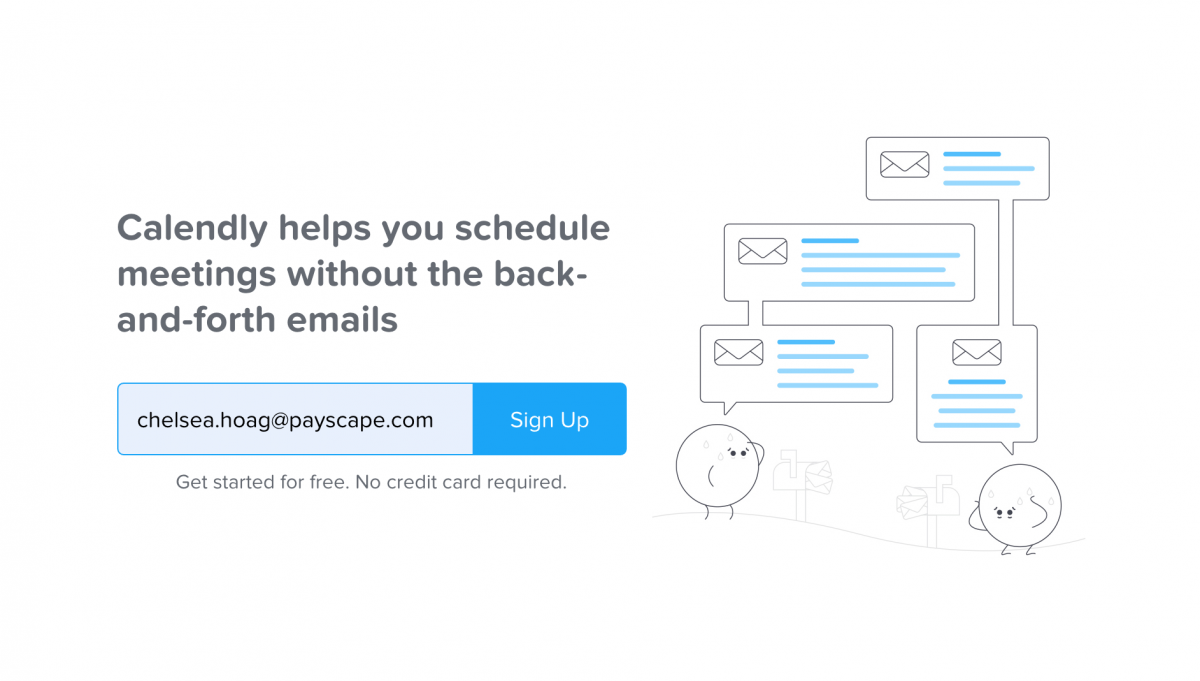 Personalize the type of meeting and streamline your photography business by creating a "Photo Session" category.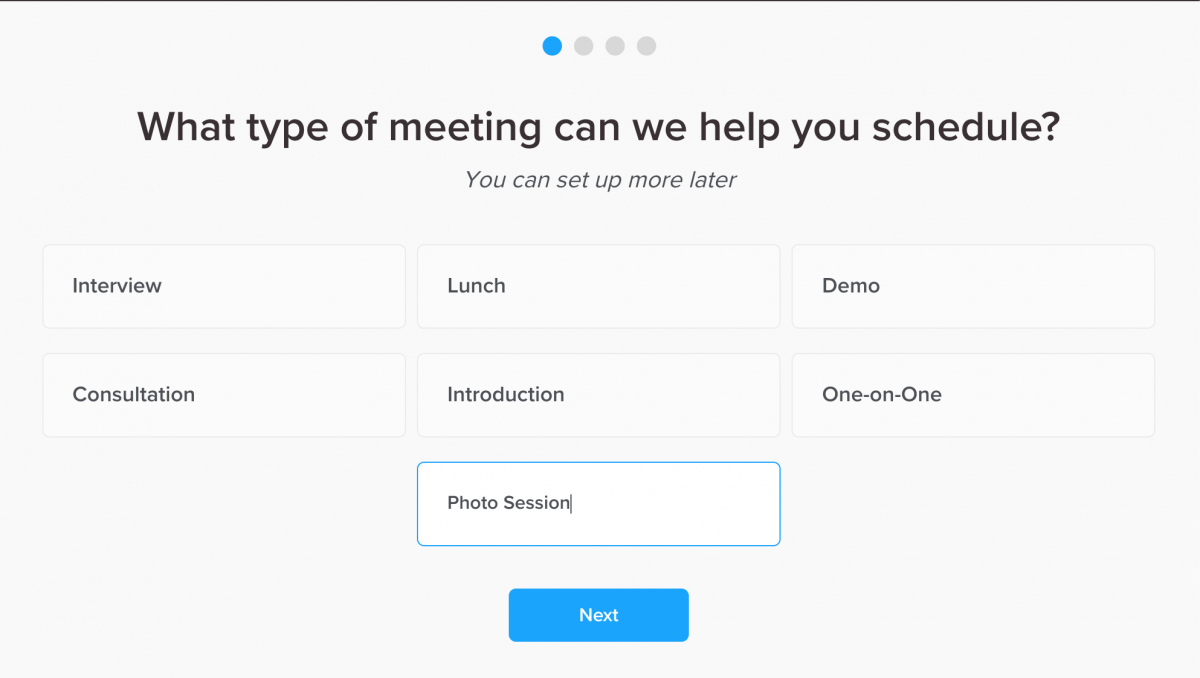 Provide the address of your photography studio so clients can easily find you. If you plan to shoot in multiple locations, you may notate that information with your clients later within Calendly.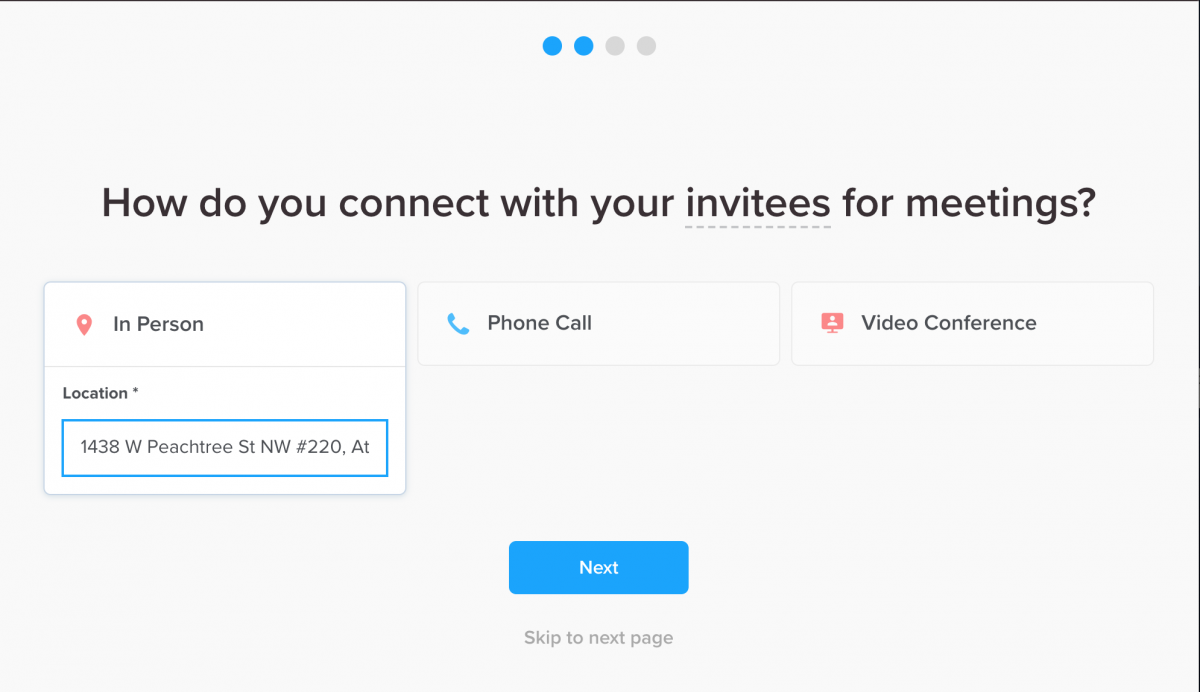 Select the length of your photo session or create a custom time frame.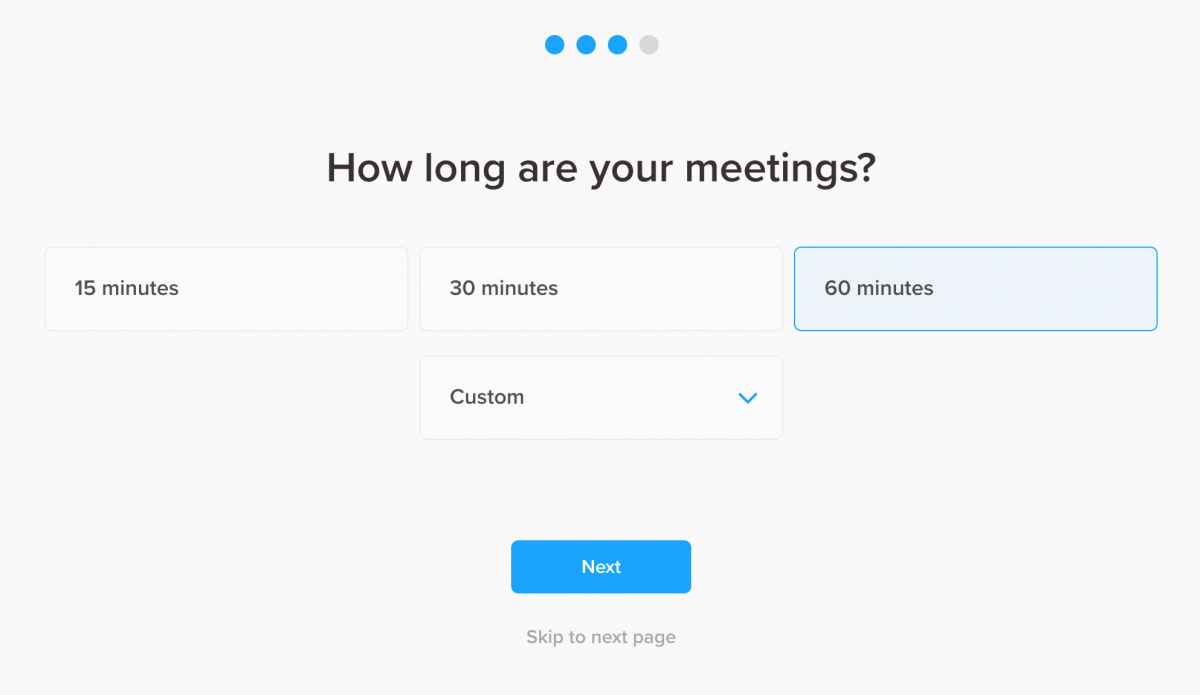 Select the days and times you'd like to be available for sessions.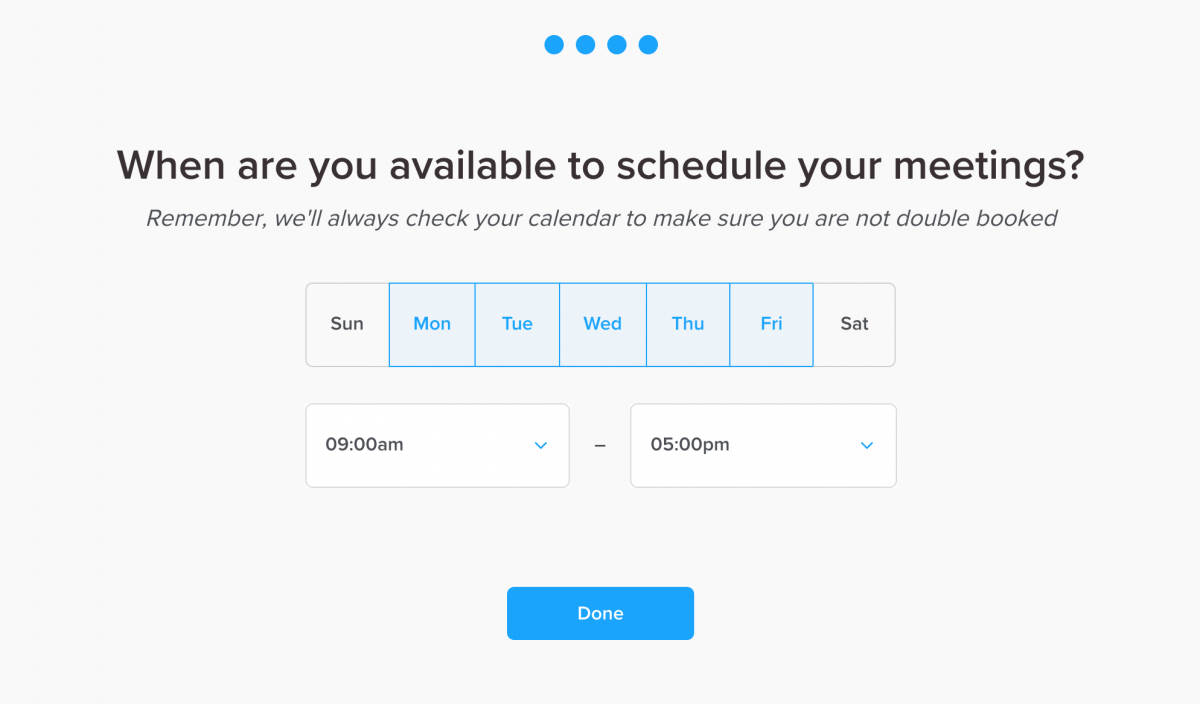 Now it's time to test! This is what your invitee will see once your account is set up.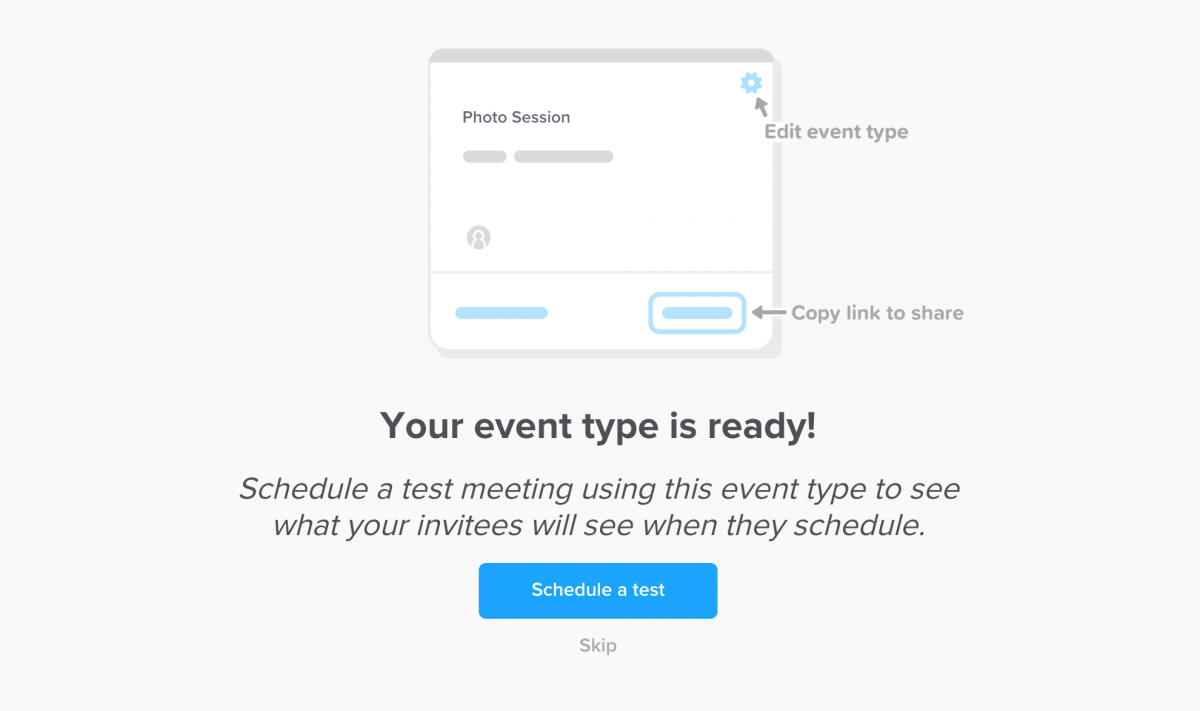 Your clients will have full view of your availability.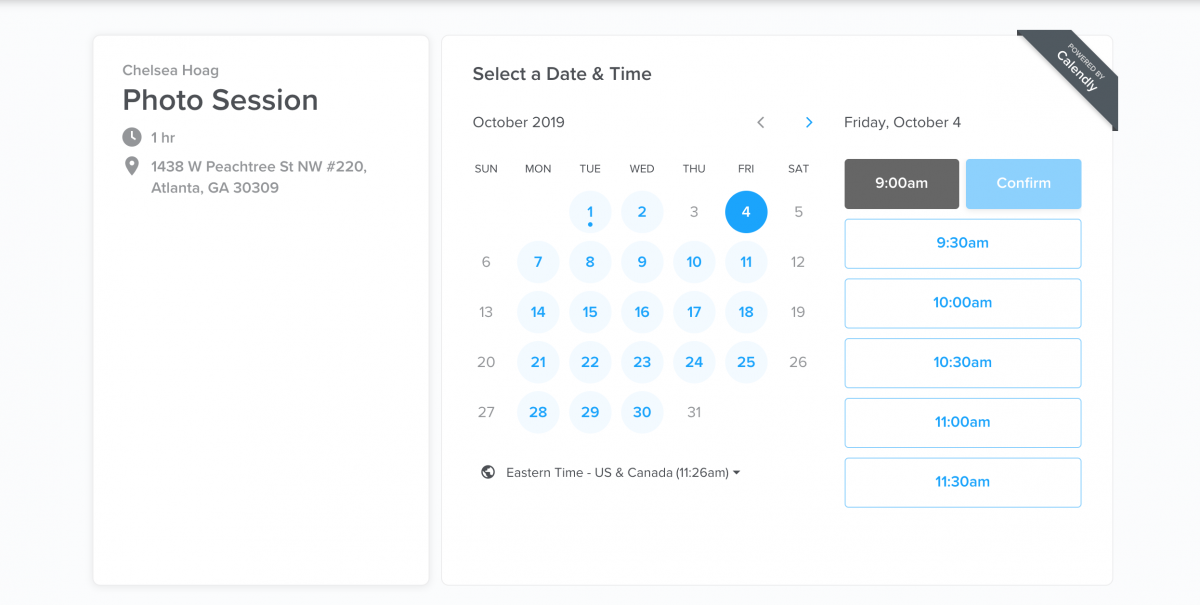 Once they select a time and date, your clients can add their contact information along with any notes they may have.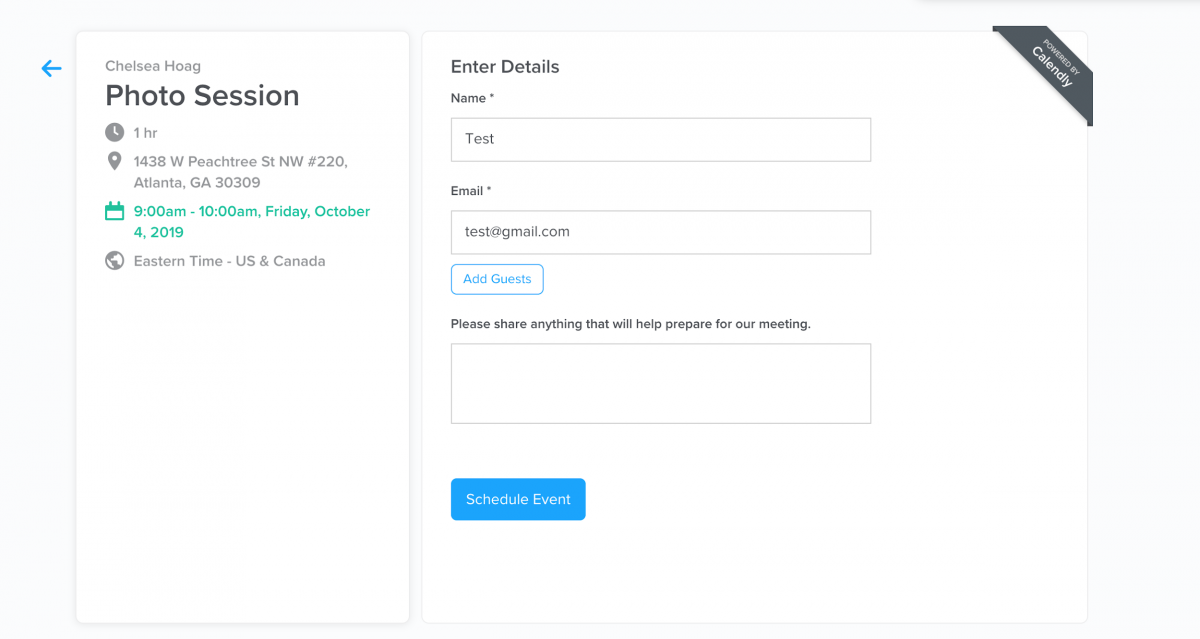 Viola! No need to send numerous emails back and forth. Calendly does the work for you!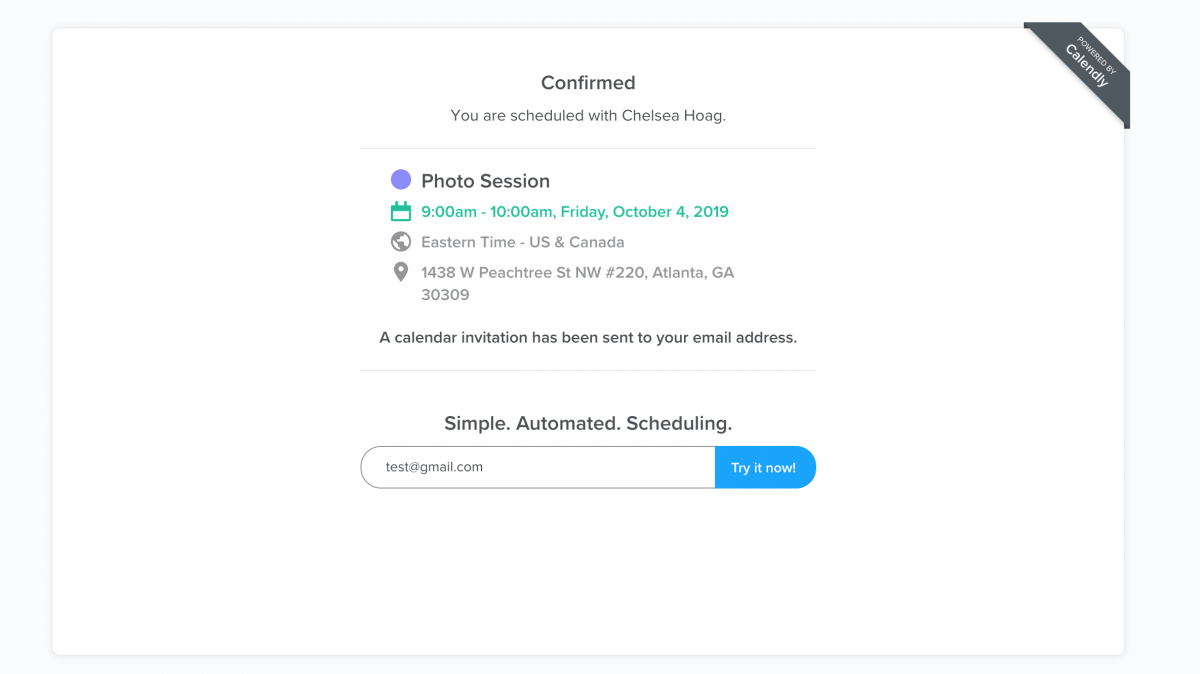 Next, connect your Calendly account with your preferred email platform (here's how to do it) and share your link with your future clients - just like this.
Bada bing, bada boom - you now have hours of your week back and are scaling business!

Steal The Show Within A Niche Market
Did you know that 60% of cosplay makers are age 23-39? What the heck is cosplay? It's niche market!
As a type of performance art, costume play (better known as cosplay) grew into a hobby in the 1990s within Japan and some other parts of Asia and in the Western world. Cosplayers host and participate in events all over the world using many dedicated websites, social media accounts, and other media forms centered on cosplay activities.
These markets exist. So how do you reach them?
Simple: Instagram hashtags and Pinterest Boards.
Hashtags make it possible for folks to follow and like posts made from all over the world. Pinterest boards help social media users develop behavioral patterns based upon their own interests. So why not capitalize on hobbies, interests, and passions?
Here's an example of how to do it: If you love crossfit, begin to take photos at your gym and local competitions. Post these photos with targeted hashtags (#xfit, #crossfit) and then create a Pinterest board all about Xfit. Other crossfit members will see your work and want their photos taken as well. Boom!
Once you start to gain followers within this niche market, start capturing their business with curated and personalized photoshoots.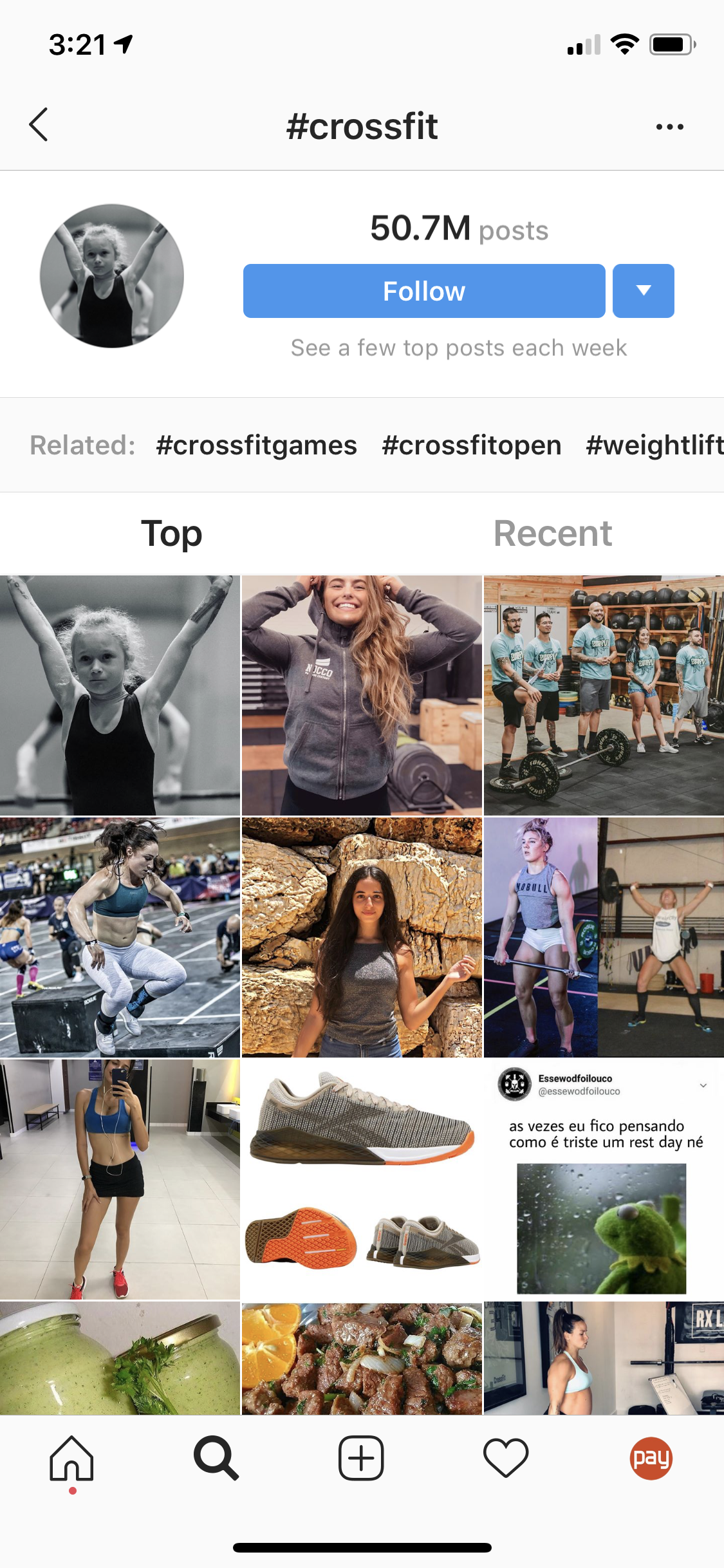 How? Create an event with Payscape Registration and then include the link to sign up for the photo session in your Insta bio, in the image and anywhere else you share your photos. You can also boost the post on Instagram for even more exposure. Then sit back and wait for people pay for their photoshoot.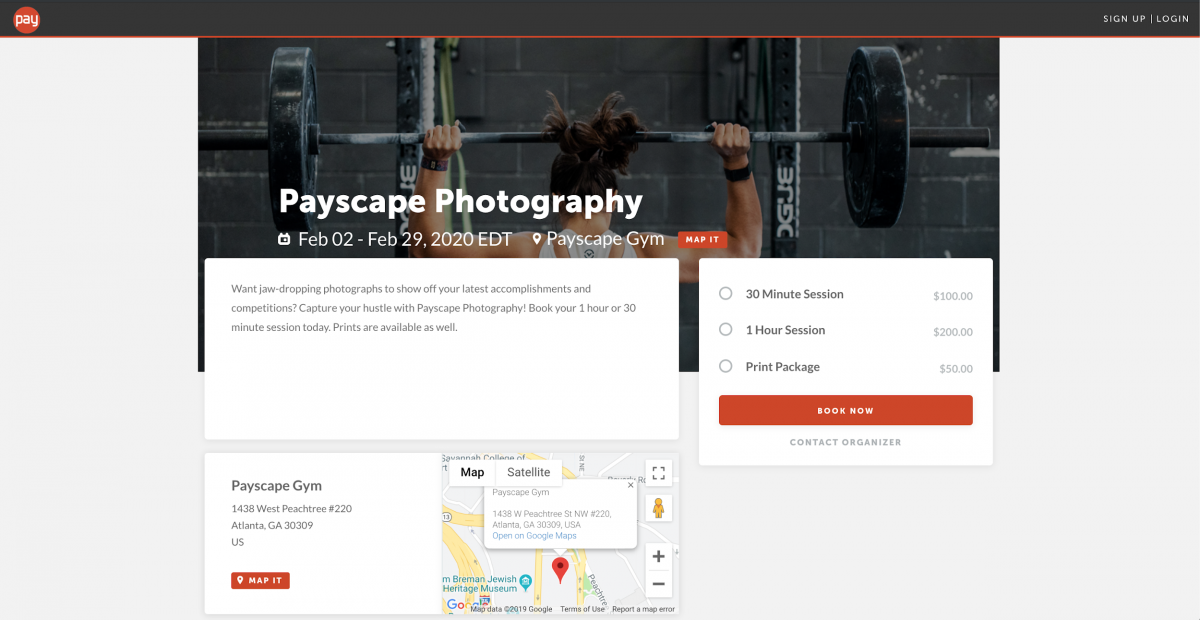 Other Popular Niche Markets
Festivals - Music, Cosplay, Food, and More
Fashion
Makers
DIY Art
Plant Whisperers (yes, this is a thing)
Connect Your Website To Your Online Storefront
Add an online store to your website and social media page with Payscape's new digital storefront. Over 5,000 businesses across the country use Payscape to power their online sales and grow their business. Sell from your website/blog, add a store to your Facebook or Instagram in just three clicks. Don't have a website? Payscape will set up a free subdomain page where you can make sales.
Payscape also offers a fantastic support team that is available any time, industry-leading SSL encryption for top notch security, accepts credit cards with an easy, online application, and works with your site by embedding your store with a single link. You can tie all of this together by uploading new products and managing your store on the go with Payscape's free mobile app.
Start your free, easy to understand package here.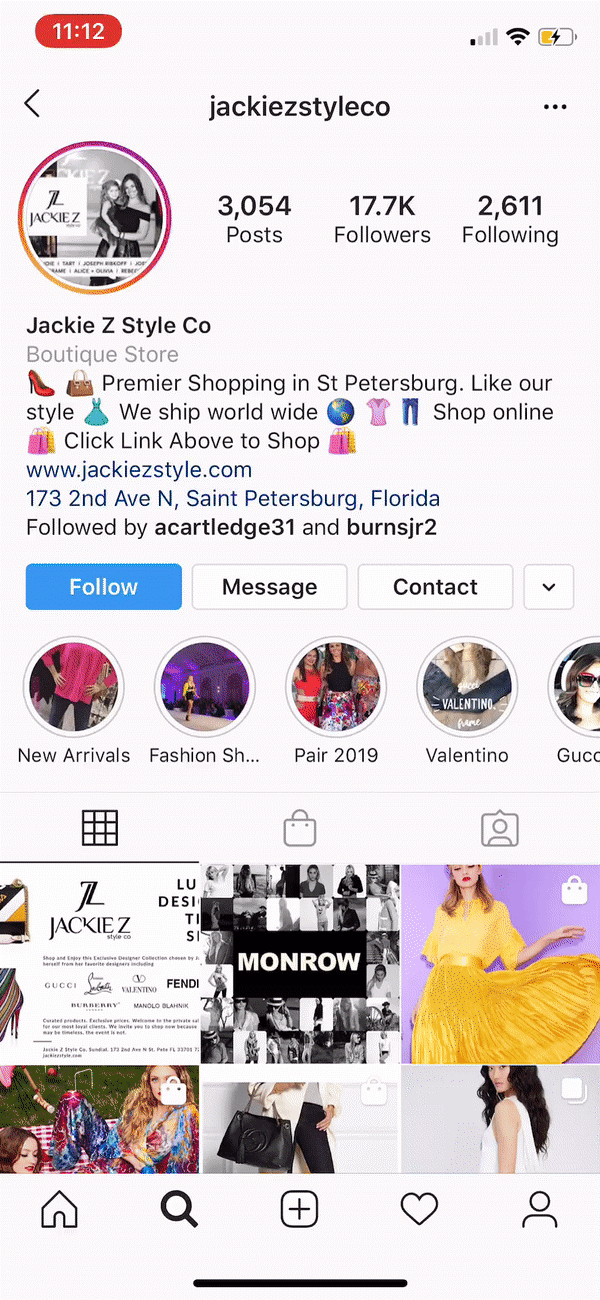 [endif]---->
Create Instagram-Integrated Email Newsletters With RSS

 

Want to automatically share photos of happy clients from your Instagram account with your subscribers? Using RSS-to-email and Webstagram, it's possible to pull a feed of photos into your email content. Learn more about adding an RSS feed of your Instagram posts into email campaigns here.

In years past, Instagram didn't provide an RSS feed for accounts or hashtags. However, Webstagram is a free-to-use service that does. Using its feeds, you can pull in images, descriptions, and a link to the image (hosted on Instagram), then place them in your templates.

Getting an RSS feed for an account or hashtag

Webstagram provides two feed URLs for accounts and hashtags respectively, in the following format:

These URLs work just as effectively in an RSS reader as they do in your email campaigns. Now we've got our content, let's move on to placing it in an email campaign.

Using Instagram photos in a recurring email campaign using Mailchimp

RSS campaigns are built in a series of steps, like other email campaigns.

To create a new RSS campaign, follow these steps.

1. Navigate to the Campaigns page.

2. Click Create Campaign.

3. Click Email.

4. Click Automated.


5. Click Share blog updates.

6. Enter a campaign name and choose an audience.

7. Click Begin.

 

Learn more about sharing your Instagram posts with Mailchimp here.

 

Using Instagram photos with "One-Click Content"

If you're familiar with code, it's a fairly simple task to add an RSS content section to an email template and take advantage of our one-click content functionality. Here's an abridged snippet from our example campaign, featuring our template tags:

 

 

You should then be able to pull in the Webstagram RSS feed via an email editor:

 

 

One-click content is a great way to quickly add photos to an email campaign. For example, you might want to add candid Instagram shots that your customers took at a recent event or highlight your own Instagram account.

 

You can also filter which photos you like and don't like from within the email editor.

 

Regain Control With Automated Payments And Invoicing

 

When it comes to invoicing, save time instead of reinventing the wheel every billing period using Payscape's online invoicing platform. Set custom recurring billing schedules, automate customer notifications for past due invoices, and auto-calculate late fees. With Payscape's online invoicing platform, you'll save time with simple invoicing and online payments, cheaper processing rates than Intuit, and a dedicated customer care team. Also, approve, create and update an invoice in an instant - alerting your customers so they can pay ASAP.

Start a 15-day free trial now at Payscape, and see how simple payments can be.

 

 

HOW IT ALL WORKS TOGETHER

You find your niche market
You create an event for them with Payscape Registration
They pay for your event
Your automatic email sends out via the registration platform with Calendly link
They schedule meeting and are added to your email list
A weekly RSS email gets in their inbox
You hold the photoshoot and bill automagically sends; they get payment reminders
You post on instagram about the photoshoot with a "buy now" feature with hashtag and promote the post. Schedule your photography session with Payscape Registration!

Boom! And those our Payscape's "Set It and Forget It" things to grow your photography business this year.

Looking to control payment costs and upgrade your payment technology? Payscape has partnered with PPA and created custom packages for photographers just like you. Click here to learn more.